vBookie Event

: Aaron Simpson vs Ronny Markes (UFC on Fuel TV 1)
This event is over.
UFC on FUEL TV 1: Aaron Simpson vs Ronny Markes
---
---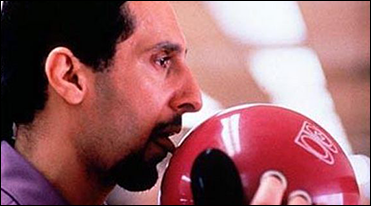 (Sig by Killz)
Quote:
Round 1 - Referee Jim Axtall in the cage for this middleweight matchup. both fighters measure each other in the center. Markes strikes first and has Simpson on the run with a few punches that land flush. Simpson recovers, but Markes chases and clinches against the cage. Not enough action, and Axtall breaks them after a brief struggle. Simpson circles right as Markes stays in the center. Leg kicks traded. Markes stays patient and counters when Simpson comes in. He lands again with a combination. Jab lands for Simpson, followed by a massive uppercut that sends Markes to the deck. Markes covers up as Simpson pounces. He pulls guard and tries for an uppercut that misses. Simpson rises and then asks for Markes to do the same. Markes looks clear and stable on the restart. Markes now gives chases, but he's unable to land anything significant. They move into the clinch, where the round ends. Markes looked good, but Simpson's uppercut takes the round on the MMAjunkie.com card, 10-9.

Round 2 - Markes opens with low kicks, but Simpson counters over the top. Markes ****s and uppercut, and they clinch. Simpson pushes forward and into the cage. Nothing there, and thy break. Both fighters throwing bombs in spurts. Simpson again pushes into the clinch, but it's another stalemate. Simpson bodylocks and gets Markes to a knee, but that's it. Struggle inside, and it's Markes who actually winds up on top when the fight hits the floor. Markes in half-mount, but Simpson holding tight to keep Markes close. Markes goes to work with punches from the top and tries to wrap the neck when Simpson stands. No dice. On the feet, Markes now presses in from the cage. Nothing there. Round ends. Not a lot to score between the two, to be honest. MMAjunkie.com will lean toward Markes, 10-9, with the time in top position.

Round 3 - Simpson lands a bomb to open and moves into the clinch. Pace has slowed consideably. Simpson lands another uppercut. This one not quite as flush. Markes kicks the legs again, and Simpson's lead leg is reddened. Into the clinch again. Simpson controlling from the outside, and he mixes in a few footstomps. Crowd getting restless, and Axtell calls for a restart. Simpson digs to the body with a pair of shots. Markes continues to work the leg. Markes again giving chase. Into the clinch. Two minutes remain, and this fight is very much up for grabs. Markes controlling from the outside and delivering more footstomps and short knees. Not enough for Axtell, who restarts again. Simpson tries to bang, but Markes counters with a knee. Simpson takedown falls short. Simpson hits the deck as Markes moves in. On the ensuing scramble back to the feet, Markes takes the back. Bodylock, and he gets Simpson to the floor. Simpson pops back up, but round ends there. MMAjunkie.com sees the final round for Markes, 10-9, giving him the fight 29-28. Not a ton to score in rounds two and three, so anything could happen here. Ronny Markes def. Aaron Simpson via split decision (29-28, 28-29, 29-28).
http://mmajunkie.com/news/27423/ufc-...ve-results.mma
---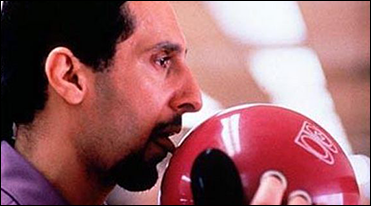 (Sig by Killz)
Currently Active Users Viewing This Thread: 1

(0 members and 1 guests)
Posting Rules

You may post new threads

You may post replies

You may not post attachments

You may not edit your posts

---

HTML code is Off

---