vBookie Event

: Anton Kuivanen vs Justin Salas (UFC on Fuel TV 1)
This event is over.
UFC on FUEL TV 1: Anton Kuivanen vs Justin Salas
---
---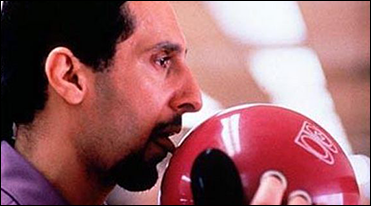 (Sig by Killz)
Quote:
Round 1 - Referee Mark Powell in charge of this lightweight fight. Kuivanen takes the center early as Salas stays outside in southpaw stance. Both moving quickly early, but it's Kuivanen who's looking quicker and mixing in a few high kicks with his punching attack. Salas comfortable fighting on the outside and looking or takedowns, but he's not getting them just yet. Two minutes in, and Kuivanen the aggressor early, but he does walk right into a counter straight. Salas moving side to side, looking for options. He finally gets a takedown just pas the halfway mark. Salas stands to pass, but Kuivanen keeps his legs in front. Kuivanen picks an ankle and tries to cover up but settles for getting back to his feet. Kuivanen with the cleaner technique early, but Salas is scrappy and doesn't look intimidated. Salas blocks a high kick. Kuivanen lands a solid kick to the body. Another big kick to the body by Kuivanen, but Salas scores a late takedown on the counter. Close round with the Salas takedowns and counter shots. MMAjunkie.com leans toward him, 10-9, but Kuivanen was sharp in spurts.

Round 2 - Kuivanen again starts on the outside, looking to throw. Salas closes the distance and moves into the clinch against the cage. Nothing there, and the break away. Salas' corner wants him to push the action, and he again finds the chin on a few occasions. Sals gets inside on a single leg and gets the fight to the floor, but Kuivanen scrambles up and lands a vicious kick to the body. Salas rushes in and topples back to the floor, but it was a slip and a push more than any knockdown. Kuivanen bleeding from the nose. He lands again to the body with a kick, but he's slowing down a bit. Salas throws a three-punch combination to the body and head. Salas seems to be gaining confidence a bit. He rushes forward again into the clinch. Another good round by Salas. Kuivanen still looking dangerous, but he may be getting putpointed. MMAjunkie.com leans toward Salas again, 10-9.

Round 3 - Kuivanen again looks to strike. Salas looks very comfortable now and drives through for a takedown early in the round. He settles in on top and has to spin when Kuivanen attacks the leg. Salas does pull free and settles right back on top.He postures and controls the legs, landing occasional punches. Some land pretty heavy. Kuivanen scrambles to his knees, and Salas attacks with a choke, but Kuivanen pulls out and free on the feet. Kuivanen catches a shot to the cup that goes ignored. Salas then catches one, as well, but we fight on. Kuivanen misses on a flashy high kick. Salas misses a jumping front kick. Kuivanen pushing, and he lands two solid punches. However, Salas quickly drives in for a slamming takedown. Salas again controls the legs Kuivanen escapes to his feet. Fight ends there, and MMAjunkie.com sees the final round for Salas, 10-9, giving him the fight 30-27. Justn Salas def. Anton Kuivanen via unanimous decision (30-27, 30-27, 29-27).
http://mmajunkie.com/news/27423/ufc-...ve-results.mma
---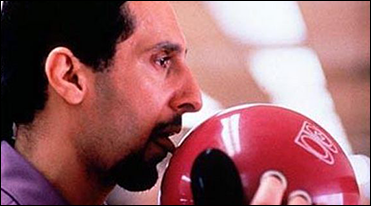 (Sig by Killz)
Currently Active Users Viewing This Thread: 1

(0 members and 1 guests)
Posting Rules

You may post new threads

You may post replies

You may not post attachments

You may not edit your posts

---

HTML code is Off

---