Put him on the next season of TUF HW'S....
---
SMOOTH
stick him on a fight night card 1st fight of the night and let him earn a TV slot
---
TEAM GROTTY 2013
Stefan Struve
Donald Cerrone
Glover Texiera
Cub Swanson
Kim Dong - Hyun.
Quote:
It's kind of like walking into a club and your ex-girlfirend is there plus a whole bunch of other hot chicks. Your ex is all over you wanting you back, telling you she loves you, misses you and is ready to blow you in the washroom. Meanwhile you look around the room and drool over the hot babes chekcing you out. The easy thing is to take one last shot at the ex knowing that you're going to regret it in the morning. The alternative is to hit up a new babe and wait it out the few days you may have to before she gives you a taste.

Silvia is the ex-girlfriend who is willing to blow the UFC in the washroom for a chance to get back in.

I say do the smart thing and move on.

P.S. For the ladies in the forum, just switch the "chicks" for the "dudes". This is not a sexist post!
Or you could do both. You know, get with the new hot chicks/dudes and hit up the ex later. Its the UFC, the hot chicks/dudes are not going anywhere else.
---
Fav Fighters:
BJ
GSP
Askren
JDS
Belcher
Shogun
Fedor
Hendo
Sonnen
Tim Sylvia/Tim Hague make it happen.
Quote:
Agree with you on Hardy. Can't believe he got a shot at the belt!!!
Hardy was never supposed to get a title fight, Mike Swick was and the UFC tried to talk Hardy up because they thought he was cannon fodder for Swick and they wanted Swick in a contender fight but had no contenders to give him. Instead they built hype around Hardy and sent him to the wolfs or so they thought. But through a combination of Swick being overrated and Hardy matching up well with him Hardy managed to ruin the best laid plans of the UFC who had pretty much talked themselves into a corner by that point and had no option but to give Hardy the shot.
As for Tim, Sylvia in shape could be a mid tier HW, if nothing else he would give credibility to an up and comer. I think the UFC would be foolish to not milk what credibility he has left if they can get him on the cheap. If he does well then they also have the fact everybody loves a comeback.
---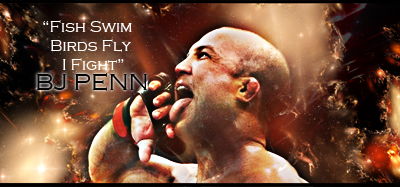 "If you get hit and it hurts hit him back you not knocked out yet."-Joe Doerksen
The Toxic Terrors (FFL)
Demetrious Johnson*Eduardo Dantas*Emanuel Newton*Will Brooks*Michael Page
Amateur
Join Date: Aug 2007
Posts: 155
from memory no one liked him when he was in the UFC, he was deemed boring even when he was champ. so I can understand that UFC doesn't really want him coming back and slowing other 'more exciting' fighters from progressing, his size/power alone makes him a tough fight. I personally would rather see younger more dynamic fighters fight, even if they're not as good yet
Flyweight
Join Date: Jun 2010
Posts: 336
Don't worry Tim, I just spoke to Dana and you're in. When would you like your beating? June or July?

BTW, I'm the same guy that arranged James Toney's beating.
They should give him a come back fight and pull Couture out of retirement
Patrick Cote just tweeted: 'Dear Tim Sylvia , shut the hell up, win fights and stop begging, its f*cking anoying !!!'.
---
FORMER UFC CPL CHAMPION
CPL RECORD
:
5-3
Events Attended: UFC 120, CWFC 45, CWFC 52
I don't particularly care for Sylvia (in fact, I truly dislike him), but the UFC has brought in/back far worse fighters. If Phil Baroni merits a second chance, then just about anyone does.
Currently Active Users Viewing This Thread: 1

(0 members and 1 guests)
Posting Rules

You may post new threads

You may post replies

You may not post attachments

You may not edit your posts

---

HTML code is Off

---