Colossal-weight
Join Date: Jan 2010
Posts: 9,844
Mousasi has been so overrated over the years.

Does he have skills? Yea.

Will he be a top 5 LHW. No.

His wrestling sucks. He gassed in teh 2nd round in a 5 round fight defending his title. Although he won the fight, he recently went to a draw with Jardine. He went to a decision vs. OSP.

Jones would handle him. And handle him bad. Mousasi has a record mostly full of cans.

He is young though.

Join Date: Apr 2010
Location: Following The Path To Jesus Set By His Disciple Vitor Belfort
Posts: 5,111
Jones will have his way with him at any stage in their careers.
---
He's good but lets not over rate him that much. Jones would tear him up with his reach and his wrestling. Mousasi isn't a big LHW and Jones is huge.
Jones would use his Greco Roman wrestling to take Gegard down and beat him up with elbows until he either submits him or gets the TKO.

Gegard is a great fighter, but jones physical attributes would make it very difficult for Mousasi to really mount any type of offense.

I still say Hendo has the best chance to beat Jones, but even that is a stretch.
---
Fav Fighters:
BJ
GSP
Askren
JDS
Belcher
Shogun
Fedor
Hendo
Sonnen
Featherweight
Join Date: Aug 2009
Posts: 1,297
I like mousasi, but the truth is he hasn't fought any top notch opponents.

All the best LHW's are in the UFC, not much talent outside that to be real, and he's been fighting the best he can but it doesn't come close to finishing Shogun, Rampage, and Machida...Gegard, like Gustafson and Davis, need a little bit of time before they can challenge a guy like Jones at this point.

I do think that out of those 3, the best candidate to beat Jones is Gegard. Gegard to me is a very smart fighter, he will make Jones fight his fight, but you have to be careful otherwise he'll choke you unconscious :/
---
Last edited by ptw; 03-07-2012 at

02:04 PM

.
Mousasi is basically Shogun without the Thai Clinch and a decent set of knees. It wouldn't be enough.
---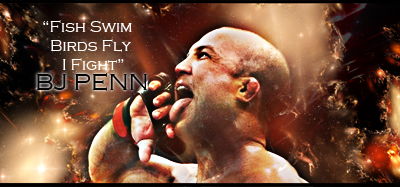 "If you get hit and it hurts hit him back you not knocked out yet."-Joe Doerksen
The Toxic Terrors (FFL)
Demetrious Johnson*Eduardo Dantas*Emanuel Newton*Will Brooks*Michael Page
Heavyweight
Join Date: Apr 2007
Posts: 3,709
Quote:
Mousasi is basically Shogun without the Thai Clinch and a decent set of knees. It wouldn't be enough.
don't forget slower, not as tough and he's not very good at getting up from his back. Bonnar put up a better fight than Moussassi would, most overrated fighter there is.
Quote:
He has recently stated for the first time he is getting modern coaches for MMA for conditioning, weight cutting etc. I expect big improvements considering his previous MMA training is very outdated, maybe similiar to Rich Franklin back in Ufc 50/60s. MMA training has evolved leaps from that time.

I ask because on the LHW challengers, I can only see Mousasi having the tools to defeat Jones.
Rashad and Hendo only have a very small chance for me.
If he's doing one, it's likely meaning he'll be dropping to MW where he belongs.
MMA Fanatic
Join Date: Feb 2012
Posts: 26
Its not as though Mosasi doesnt have to tools to beat him, but he needs more time to get the tools a little more polished
Currently Active Users Viewing This Thread: 1

(0 members and 1 guests)
Posting Rules

You may post new threads

You may post replies

You may not post attachments

You may not edit your posts

---

HTML code is Off

---