Didn't he headbutt Baders stomach over and over? He used his chin but a headbutt remains a headbutt. Then there were the 12-6 elbows that everybody knows are illegal. You'd have to be very naive to think a professional fighter doesn't know these rules.

Doesn't really matter though, all fighters are dirty because they all cut weight.
---
Rookie Hammer Squad 2015
Frankie Edgar - Dominick Cruz - Jorge Masvidal - Cat Zingano - Holly Holm
Those spinning elbows were actually what caught my attention with this kid. Thought it was pretty creative! He's no more dirty than some of the other fighters...I think he wants to maim his opponents and finish them as viciously possible. He finishes em, but not stylistically the way Anderson does...

Dirty is dude not touching gloves and swinging immediately, eye pokes, grabbing the fence, holding the shorts, foot stomps, and especially Hendo covering Anderson's mouth. That shit must be annoying.

Didn't particularly like the way he dropped Machida onto the ground though...but it's war...it is what it is.
---
Marcus Aurelius: Tell me again, Maximus, why are we here?
Maximus: For the glory of the
Empire, sire.
Baked, not fried... the healthy choice.
Quote:
The 12 to 6 is retarded because just by changing the angle less than inch it becomes a legal strike look at travis lutter vs anderson silva and tell me how that strike is any different in reality from what jones vs hammill .

elbows to the back of the head . Watch more than a couple fights .
And the stomps using touching gloves is a poor comparison because guess what, the fighters are told to defend yourself at times . Touching gloves isnt mandatory and if you go to punch while your opponent touches gloves it is a legal shot.
12-6 is illegal because one slight miscalculation or movement of your victim and those things could stab directly into the eye socket and permanently blind a fighter.
A closed fist hitting the eye would meet the edges of the skull and distribute the force. Even a blatant eyepoke usually doesn't have enough force or extension behind it to really penetrate the eye, and we've seen the damage some of those can do.
But a full blown sharp elbow pushing right into the socket with 205 lbs of mma fighter + gravity behind it... yikes.
The difference with Anderson's elbow against Lutter was that the slight angle was making it glance off the side instead of possibly smashing directly into an eye socket.
He walks the line a little bit, dirty though is much too strong a word. That makes it appear as if he does illegal things in the cage, he doesn't. He does kind of bush league things a lot. Hand on the face/throat, attacking the front of the knee, chin in the cheat, headbutting, those aren't dirty, but it's also not exactly the cleanest fighting in the UFC. But this is fighting, there is no reason to flip that a guy is doing things that might not be the most honorable in the cage.
---
Think. It Ain't Illegal Yet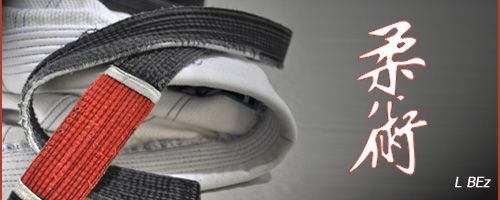 "Discipline Hurts Less Than Regret"
Bantamweight
Join Date: Jun 2008
Location: katy tx
Posts: 774
I see how he headbutts people, which is kinda cheap and the ref doesn't say shit because he uses his chin. Other than that, he's just a wild lhw...
---
Godless heathen...
MMA Fanatic
Join Date: Mar 2012
Posts: 25
A dirty fighter? How about a winner. That's what the sport's about. It's about winning. If it gets dirty enough, you get a DQ and you lose. Anything inside of that is fine by me. All this honor and code stuff you can throw right out the window. This is for cash and titles. There is no dirty. Your record doesn't reflect how you won, just that you won. Get the W. If you think I'm a bad guy for saying that, that's fine. But if you don't think every single fighter that steps into the cage, or onto the court or field doesn't feel that way, you're mistaken.
There's nothing wrong with the way Bones fights.

There's no rule against using your hand to keep someone at distance like he did against Rampage, there's no rule against kicking anyone in the knee like he did to Shogun and Rampage and as far as Machida goes, he could have tapped but he's said before he'll never tap, that's what happens when you decide to use that approach. What was Jones supposed to do? Lay him down gently?
---
2013 VIP FFL Champion
THE DRAGON RIDES AGAIN - 12/20/14
Machida - Alves - Cruz - JDS - Weidman - Condit - Pettis - Edgar - Cowboy - Dodson - Okami
Is that actually legal? I'm not quite sure it qualifies as a headbutt...
---
Rookie Hammer Squad 2015
Frankie Edgar - Dominick Cruz - Jorge Masvidal - Cat Zingano - Holly Holm
Banned
Join Date: Mar 2012
Posts: 170
Jonny boy isn't a dirty fighter, just very creative. The chin-buts he landed on Bader were lulz.
Currently Active Users Viewing This Thread: 1

(0 members and 1 guests)
Posting Rules

You may post new threads

You may post replies

You may not post attachments

You may not edit your posts

---

HTML code is Off

---