Join Date: Jun 2009
Posts: 20,860
Mayhem on Dollaway: 'This guy shouldn't be in there with me'
---
Quote:
Thank Michael Bisping for creating the new Jason "Mayhem" Miller.
Four months after a loss to the outspoken Brit put his UFC career on the rocks, Miller said he's a meaner guy after Bisping "killed" the old him.*
And that meaner guy doesn't think much of his next opponent.*
Miller (24-8 MMA, 0-2 UFC) is scheduled to fight fellow middleweight C.B. Dollaway (11-4 MMA, 5-4 UFC) at UFC 146, which takes place May 26 at MGM Grand Garden Arena in Las Vegas. The bought serves as part of the pay-per-view event's preliminary card, which airs live on FX.*
The former host of MTV's "Bully Beatdown" on Monday told MMAjunkie.com Radio (
www.mmajunkie.com/radio
) that he's taking this week off to clear his head of MMA and avoid burnout, which perhaps he didn't do in the past.*
When Miller returns to the gym, he said he's going to be fresher and more motivated to put in the work needed to perform well.*
"What I'm going to do is get back in that room so hungry for the next eight weeks, so vicious with my training, that I'm just going to run through C.B. Dollaway," he said. "It's going to be what it's supposed to be: a joke fight. This guy shouldn't be in there with me."
Miller's legions of Twitter followers likely saved him from a pink slip following the Bisping fight, which came in December at the end of their run as opposing coaches on "The Ultimate Fighter 14." Miller visibly tired early in the fight, and Bisping put away him away with punches and knees by the third round. Afterward, he apologized for his performance.*
UFC president Dana White nonetheless was critical of the performance and cast doubt on Miller's UFC future, though he later said that social-media backlash prompted him to reconsider firing the colorful fighter.*
Still, the upcoming fight could be Miller's last chance to stay in the UFC. A previous stint in the industry-leading promotion ended quickly with a lopsided loss to now-champ Georges St-Pierre at UFC 52.*
Miller isn't usually the one to talk trash prior to a fight. But he's "so damn fired up" by Bisping that he's a little edgier toward his opponent than usual.*
"It killed nice guy 'Mayhem,'" he said. "You guys are going to have to deal with the new 'Mayhem.'"*
Dollaway could be on edge, too. "The Ultimate Fighter 7" runner-up has been stopped by strikes in his past two outings and is likely to be cut with a third consecutive loss.*
Miller was recently profiled in a web series helmed by "Super Size Me" director Morgan Spurlock. The "Day in the Life" episode profiles his training camp leading to the Bisping fight and gives an intimate look at the life of a professional fighter. "Mayhem," who's been a pro since 2001, said he was glad to share what he called the "hardest camp ever" with fans of the sport and hopes it will give them a better understanding of what his job is really like.*
As you might expect, keeping passion for the job is a constant battle.*
"If you look at what I'm doing today at this ripe old age, I've been doing the same thing since I was like 10 years old," Miller said. "Basically, I do the same thing. I beat kids up on the playground, (and) I make jokes for everyone to laugh at. I can't remember not fighting. I can't remember not being a [expletive] ham. It's pretty amazing."
However, Miller touted new skills he's been able to develop during his time off after the Bisping fight. When he gets back to the gym, he said he'll work them into a groove so fans can see them in the cage.*
The fire to beat Dollaway is already there.*
"I don't think he's a tough guy," Miller said. "He's not tough. I'm [expletive] tough. He's not tough."
http://mmajunkie.com/news/27909/ufc-...re-with-me.mma
---
Mean or nice you still have the same athleticism and skillset.

That said I think Miller wins.
---
Fav Fighters:
BJ
GSP
Askren
JDS
Belcher
Shogun
Fedor
Hendo
Sonnen
Well hopefully he can back up this latest round of shit talking. With his old thoughts on Dolloway, he better win now, or he's going to look twice as dumb.
Megaweight
Join Date: Mar 2007
Posts: 5,499
Nice article, I hope it isn't all talk. Also, what is with all the random * in the article?
I have grown to like Miller but if he thinks he's going to run through Dollaway he has another thing coming.
---
"Let them see that their words can cut you, and you'll never be free of the mockery. If they want to give you a name, take it, make it your own. Then they can't hurt you with it anymore." - Tyrion Lannister
Miller is capable of subbing Dollaway... He is also capable of lookig like shite and getting dominated... Hope the first happens@
---
I'll be more interested to hear what he has to say after he proves he can show up in shape. I was really disappointed in that Bisping fight.
Quote:
I'll be more interested to hear what he has to say after he proves he can show up in shape. I was really disappointed in that Bisping fight.
This.
Mayhem is my favorite fighter...but he really shouldn't talk shit after his last performance.
---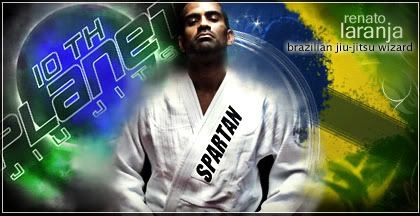 "You have a big word for a guy who don't have a gi right now." - Renato Laranja
I've always like Miller. The first fight I ever saw was against GSP. Even though it was pretty one sided it was highly entertaining. He's got guts and is definitely a colorful character in a good way. Shore up his conditioning and get the W!
---
Marcus Aurelius: Tell me again, Maximus, why are we here?
Maximus: For the glory of the
Empire, sire.
Baked, not fried... the healthy choice.
Not to be mean or hate on Miller, but is'nt the funny, joking Miller part of what makes him marketable. I mean he has some good skills, but take away the personality and I would say he becomes less relavant.

Maybe he decided its time to be more known for his fighting rather than his personality.

Just sayin.
---
Fav Fighters:
BJ
GSP
Askren
JDS
Belcher
Shogun
Fedor
Hendo
Sonnen
Currently Active Users Viewing This Thread: 1

(0 members and 1 guests)
Posting Rules

You may post new threads

You may post replies

You may not post attachments

You may not edit your posts

---

HTML code is Off

---