Quote:
The Rock is wrestling John Cena last I checked.
Look for Lesnar to interfere at some point in the match.
---
Quote:
Look for Lesnar to interfere at some point in the match.
lol...alright.
---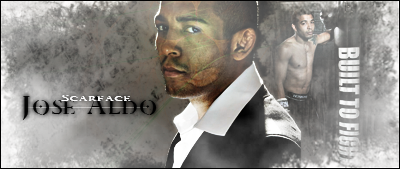 It's supposed to be huge in Mexico, kinda like MMA in Brazil.
---
2013 VIP FFL Champion
THE DRAGON RIDES AGAIN - 12/20/14
Machida - Alves - Cruz - JDS - Weidman - Condit - Pettis - Edgar - Cowboy - Dodson - Okami
Wrestling is a sport in Mexico. In America, it's a bit of a soap opera.

That said, I'd tune into to see Taker vs. HHH and Rock vs. Cena.
But where are you from? I would imagine that there is pro wrestling there since it is all over.
---
The Reigning, Defending, Undisputed MMAFNPFFL Grand Master Champion of The Universe!!!
Cool. At least he can potentially beat a top contender in a fake-fight.

Should probably not be in the UFC section though, as it has nothing to do with the UFC.

Join Date: Apr 2010
Location: Gods country
Posts: 4,524
I watched wrestling as a youngster religiously back in the days. However i will admit i started tuning in once the rock returned.

Its sad how things are different now, last time i remember kane was unbeatable, today the man gets his ass whooped like he was stephan bonnar.
Heavyweight
Join Date: Apr 2007
Posts: 3,709
I'm a science major in University but if you threw me into the UFC or the WWE I'd rather go the UFC purely out of concern for my health. If Lesnar goes to the WWE it will be for a one off type deal, his body is wrecked
Currently Active Users Viewing This Thread: 1

(0 members and 1 guests)
Posting Rules

You may post new threads

You may post replies

You may not post attachments

You may not edit your posts

---

HTML code is Off

---