Flyweight
Join Date: Mar 2010
Posts: 287
Who Would and Wouldn't Be Scared Of...
---
Anderson Silva and Jon Jones scare their opponents (and rightfully so, I might add). Contenders will fight VERY differently against these champs. So, who would fight their fight, not caring that they're fighting Silva or Jones? Who's fear would alter their fighting style?

Not afraid of Silva:
-Sonnen (of course)
-Leben
-Possibly Belcher?
-Jon Jones (foolishly)

Likely afraid of Silva:
-Bisping
-Munoz
-Stann
-Weidmann

Not afraid of Jones:
-Evans (I think he'll follow a gameplan, but he won't fight afraid)
-Thiago Silva

Likely afraid of Jones:
-Henderson (based on how Jones trashed Shogun and Rampage, Henderson's gotta be weary)
-Phil Davis

**Gustafsson??? I haven't seen him fight.
**Anderson Silva??? I don't think he'd be taken out of his game like the others, but I do think he'd be very careful)
Dan Henderson fought a prime Wanderlei Silva, Fedor, Big Nog, Anderson Silva, and Shogun. Jones might kick his ass but I doubt he'd be afraid of him.

Vitor would probably be scared shitless of Anderson if they ever fought again.

Also, Brian Stann fought in a real life war, with tanks and bombs and guns and shit, he may take an ass whippin' but I doubt he's scared of any man either.
---
2013 VIP FFL Champion
THE DRAGON RIDES AGAIN - 12/20/14
Machida - Alves - Cruz - JDS - Weidman - Condit - Pettis - Edgar - Cowboy - Dodson - Okami
Machida is not afraid of anybody, he wanted Jones again right after he fought him last time lol.
Quote:
Originally Posted by
TheLyotoLegion
View Post
Also, Brian Stann fought in a real life war, with tanks and bombs and guns and shit, he may take an ass whippin' but I doubt he's scared of any man either.
I second that, suggesting Brian Stann is afraid of another person in a combat sport is humorous.
Seem's to me like OP's basing this thread purely off of opinion an not speculation.

This topic makes no sense. None of those fighters are scared of anybody. Ironically, the only fighter I think is scared to fight Silva is GSP.
The ultimate answer to this question still isn't here yet....
---
Think. It Ain't Illegal Yet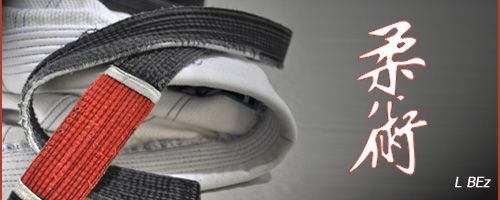 "Discipline Hurts Less Than Regret"
Edit: Hah...hah...thought this thread was about who you would or wouldn't want to fight.

I was debating with some dude who use to fight in Japan. He said if I'd fight Brock allowing him to gain top position. I was like...uh no even if they paid me. Not many people can do much with a beast like that on top pounding away.

It would be a great pleasure to fight against Anderson Silva. It's like Jordan dunking on you or hitting his fadeaway jumper except here you end up in the hospital...lolz!

I wouldn't mind fighting the Diaz Bros. That shit would only pump me up. I would have exactly one round to go buck wild on them before gassing out. I'm still amazed how they beat BJ Penn and Cerrone respectively. The elder even made Condit take on a defensive plan..."The Natural Born Killer."

Overeem would be another. Anybody who's seen his sparring videos would understand. This guy hits with concussive power.

Overeem sparring. Music is over the top, but you get the picture. You will get jacked up fighting against The Reem.

---
Marcus Aurelius: Tell me again, Maximus, why are we here?
Maximus: For the glory of the
Empire, sire.
Baked, not fried... the healthy choice.



Seriously though, I doubt Weidman is afraid of Silva. Here is the problem when discussing this with professional fighters.. They are professional fighters for a reason, and they probably aren't scared of anyone. There is a few exceptions, but if your end goal isn't to beat the champion then your in the wrong sport anyways.
---
obvious the op thinks that Silva is still the No.1 lol

onlyu on record you fool only on record, that title will chance hands and soon, I think most fighters in the MW division would respect Silva more than feat him but see the opening right now as a legend of the sport sits at the top with his tile just ripe for taking. does not take anything away from what he has achieved and I doubt whoever takes the title from him will even accomplish half as much as he has during his rain as champ, nut the best of Anderson Silva is in the past and thats just the natural cycle of any athletic peak, you rise you fall and that's that, best you can hope for is to prolong the process and Silva has done a great job of doing just that.

So to answer your question I doubt anyone in the MW division of the UFC and even many outside the UFC would Fear AS right now and want nothing more than to step in the cage with him. fcuk what a stupid topci anyone who you think is scared, what a stupid question, I think you would be scared you *** I doubt many pro fighters fear Silva like you would, no more so than just any normal jitters they may face when facing any other opponent.

Unless of course you where to ask who do you thing would be sacred of Mr Chad Griggs in which case the correct answer would be everyone who ever entered the octagon, hell I would not blame Browne if he did the smart thing and followed the example set by Overeem and tap out just to get out of there as soon as Chad gives him a dirty look.
---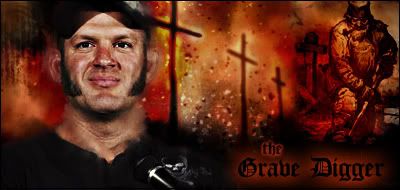 Amateur
Join Date: Mar 2012
Posts: 129
Currently Active Users Viewing This Thread: 1

(0 members and 1 guests)
Posting Rules

You may post new threads

You may post replies

You may not post attachments

You may not edit your posts

---

HTML code is Off

---