I liked his points on being hit and admitting that it hurt.

The other stuff was pretty much rubbish. People go into training camps to peak for a fight, they go to new gyms to improve themselves, and people want an exciting finish for the fans... not because they didn't train for 3 rounds.
I actually agree a bit, nothing wrong with admitting a punch hurt. I do it in training all the time, might as well after the real fight.
---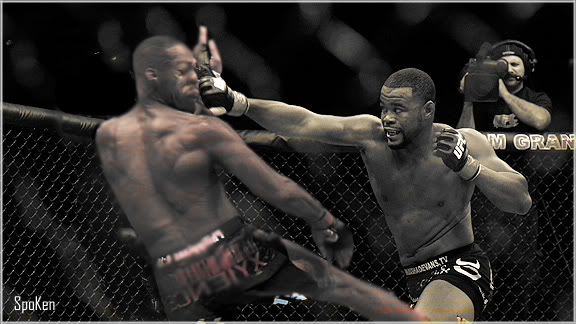 Sweet sig by Life B EZ
I feel like I get paid way to much money, but not enough -Nick Diaz
A lot of that made sense to me, except for the part about the wife and kids driving them mad. Nobody needs to admit personal things like that. Otherwise, WAR SONNEN!
And yet he won't pay Silva a complement for submitting him?

The punch thing is very true though, I hate it when fighters are *obviously* rocked and hurt, and when asked about it they don't admit it.
This is one aspect of Chael Sonnen I've always respected. When he is hurt, he admits it. There truly is nothing more annoying than a fighter claiming, no I wasn't hurt, just pissed that he hit me. That's a bunch of crap!

However, as it's already been pointed out, as true as the entire statement is... it's just oozing with hipocrisy.
Currently Active Users Viewing This Thread: 1

(0 members and 1 guests)
Posting Rules

You may post new threads

You may post replies

You may not post attachments

You may not edit your posts

---

HTML code is Off

---