Heavyweight
Join Date: Apr 2007
Posts: 3,709
wow, I'm impressed by the NSAC and the UFC on this one. Overeem is a huge draw and he was in a giant fight, this whole random drug test was clearly set up to catch Overeem after he left the country last time. No more excuses Overeem, good work UFC for not tipping him off about it. Who gets the shot now? Cain?
Featherweight

Join Date: Feb 2007
Posts: 1,152
no.

now have that 'no' in capital letters, add 25 to 30 more o's to it, and change the period to 15 exclamation points.

that is what I just yelled.
Quote:
Damm, what an excellent fight thrown down the drain...

What is the T/E ratio?
testosterone/epitestosterone ratio
Epitestosterone is very similar to testosterone, but its levels are not normally elevated by any type of juicing. In an average adult male, the levels are close to 1:1, but because athletics can increase testosterone the WADA allows for a 4:1 ratio. Some professional sports even allow for a 6:1 ratio. A 10:1 ratio is a CLEAR indicator that his testosterone levels are way higher than they should be!
---
-------------------
Dan The Ju
-------------------

Join Date: Mar 2010
Location: NC.
Posts: 9,815
Had to be the horse meat. Damn steroids in the horse meat.
How long before we see a rematch with Brock in WWE??
---
Reem, y u do us like this?

CRAP. I'm seriously bummed about this. Not horribly surprised, but really bummed.

Mir for the title? On paper, it seems like the right call, but damn, it just doesn't feel right for some reason, and I'm a fan of his.
Not going to lie, I've never said Overeem was a roid user, but when I read about the random testing I just had a feeling that someone was for sure getting popped.

So who the hell fights JDS now...
---
Think. It Ain't Illegal Yet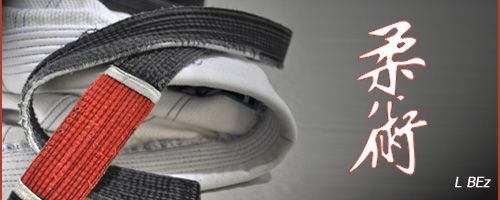 "Discipline Hurts Less Than Regret"
Well well well. You hate to kick a guy when he's down but......just look at his before and after pictures.

I'm kind of at a loss for words because this is basically the biggest non-surprise that their random drug testing could have revealed to us. The guy has obviously been juicing for a long time, had perfected his cycling based on the planned round of testing and never got caught. To me he's a joke now, everything he has acheived since his "weight gain" is now tainted and we can really only speculate how long he's actually been doing this for.

I know my view can seem kind of hypocritical after taking less severe stances for Marquardt and Sonnen but the transformation difference between him and those guys is so ridiculous that it seems like he's just cheating and rubbing it in everyone's faces.
---
Check out the new MMA Forum app for the Android
damnit. Well i guess alot of people feel like douches now.. this sucks for sure though. Maybe he will pull a King Mo and say "someone put something in my supplement" then when they find out thats not true, call the commissioner a "racist bitch". Go out like a gangsta reem... like a gangsta.
Wow. So stupid.


JDS would have blitzed him anyway.
---
WAR CIGANO
sig credit to
Limba
lobster train.
Currently Active Users Viewing This Thread: 1

(0 members and 1 guests)
Posting Rules

You may post new threads

You may post replies

You may not post attachments

You may not edit your posts

---

HTML code is Off

---