Banned
Join Date: Mar 2012
Posts: 170
Soccer Player Fires Back At Dana White | Poses Challenge To UFC President
---
Quote:
"Why would a tough guy like you feel so threatened by soccer that you needed to go off on it unprovoked? Is it maybe because you know the one thing any three-year-old can do is fight? Hell, mine spent a whole year fighting me. But that shouldn't threaten you. I'm pretty you could hype a fight between two three-year-olds and make it the biggest thing since the "Thrilla in Manilla." But you wouldn't do that, would you? Because you know that three-year-olds don't understand the techniques, or tactics, or subtleties of your sport. Well, same goes for ours…. Here's what I'm going to do. Because I like you, I'm going to give you the opportunity to join me and a few friends for a game of soccer. Since you believe playing soccer requires no talent, I'm sure you'll be the star. Unless you're scared."

Fmr. U.S. International Jimmy Conrad challenge's UFC President Dana White to play soccer after White told the Calgary Sun, "I can't stand soccer" and it's the "least talented sport on Earth."

If soccer is so easy, then White should have no problem scoring against Jimmy. Who wants to see these two face-off on the field?

So what did Dana White say to the challenger?

"I'm in bro!"
http://bjpenn.com/mmanews/2012/04/04...ent-18357.html
Dana White playing soccer?

Bring on the lulz.
---
2013 VIP FFL Champion
THE DRAGON RIDES AGAIN - 12/20/14
Machida - Alves - Cruz - JDS - Weidman - Condit - Pettis - Edgar - Cowboy - Dodson - Okami
There's no way Dana agreed to play. Gonna need a source on that one.
Welterweight
Join Date: Jul 2008
Posts: 2,231
Soccer's easy, you just have to slide tackle right into a flying scissor heel hook...gets em every time!
MMA Fanatic
Join Date: Mar 2012
Posts: 25
Funny stuff. I hope Dana does it.
Featherweight
Join Date: Jun 2011
Location: Osiris (HD 209458 B)
Posts: 1,080
I would be more impressed if he challenged another athlete in the UFC rather than a 43yr old businessman.
Dana agreed? When I see the video, I'll believe it.
---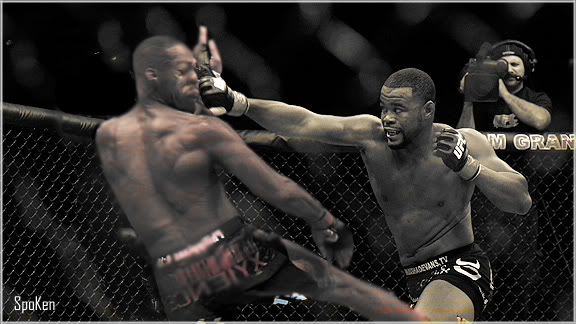 Sweet sig by Life B EZ
I feel like I get paid way to much money, but not enough -Nick Diaz
lol ive played all my life and just for fun i bet a friend of mine that hasnt really played if he could get the ball off me he could have my car. only worth 2k but still

he didnt get close, abit like if i tried to get a takedown on sonnen

dana will roll an ankle if he puts a pair of boots on, his big head will make him too top heavy
---
Favourite Fighters
Anderson Silva
Mark Hunt
Bisping
Fedor
Machida
Pettis
Aldo
McGregor
'John' Wayne Parr
Nathan 'Carnage' Corbett
Bruce Lee
---
Last edited by JWP; 04-05-2012 at

10:47 AM

. Reason: spelling
And hilarity ensues...
---
Rookie Hammer Squad 2015
Frankie Edgar - Dominick Cruz - Jorge Masvidal - Cat Zingano - Holly Holm
Dana should send in Jose Aldo....
---
Top 10 Favorite Active Fighters
Anderson Silva
Jon Jones
Anthony Pettis
Pat Barry
Matt Mitrione
Gunnar Nelson
Mark Hunt
Carlos Condit
Chris Weidman
Rory MacDonald
Currently Active Users Viewing This Thread: 1

(0 members and 1 guests)
Posting Rules

You may post new threads

You may post replies

You may not post attachments

You may not edit your posts

---

HTML code is Off

---