Some interesting bullet points from Brock's book
---
Here are like 20-25 quick notes from his book. Pretty good (but short) read. I'd only recommend it if you are a big fan, or if you like both UFC & WWE.

-Grew up extremely poor. Even in college at one point he had like $300 to his name and struggled to pay a $100 per month rent.

-Says nobody wanted him for wrestling after high school. Only went to University of Minnesota for two years.

-One summer he went from 226 pounds to 258 pounds. It's hard to give someone the benefit of the doubt about steroids, but he kept saying how he was in the gym daily and had an insane amount of milk & beef (which obviously caught up with him).

-Said he didn't try for the Olympics since he wanted to make a real living.

-Late wrestler Curt Henning/Mr. Perfect always told Brock "get in to get out" to keep your sanity and health.

-First daughter was born while in the WWE so he barely got to see her.

-Always had to take pain killers and drink excessively, and saw older guys doing it, which is why he always knew he didn't want to be there for long.

-Says he liked working with The Undertaker the best, which is weird after that incident between them after the Cain fight. Maybe they didn't like each other on a personal level after a while?

-John Laurinaitis convinced him into doing that famous Shooting Star Press at Wrestlemania.

-Lesnar kept lobbying for even just a week or two off, but Vince McMahon always shot him down.

-While champion in 2003, he was told he was going to lose to The Rock at a live event about an hour before the match was starting. He had no idea, and didn't like the politics game that was being played.

-Thinks Kurt Angle was the snitch who let people know that Lesnar was wanting to leave the WWE.

-Was supposed to beat Goldberg in 30 seconds at Wrestlemania, but that obviously changed.

-Vince McMahon told Brock on Brock leaving, "You can't do this to me"

-Brock got into a bad motorcycle accident close to his NFL tryouts.

-WWE and Brock re-negotiated in 2005, and WWE gave him a lowball offer as if Lesnar was a new guy starting out.

-To get into the UFC, he tried to have his lawyers contact Dana, but he didn't feel like waiting.

-For the Couture/Gonzaga fight, Brock spent a few thousand getting good tickets for him and his lawyers. He made sure the press knew he was going to be there.

-He literally just went past security after the show, and introduced himself to Dana. Dana was skeptical of Brock, and Brock told him that he doesn't have time to be in small organizations fighting "tomato cans".

-Says Dana wanted him to fight someone good because he didn't want to make it look like a rigged fight, and he wanted Brock to lose to prove a point.

-Said even while beating Couture, all that was on his mind was getting revenge against Mir. Thought Nog was at 50% health at best during Mir/Nog.

-At UFC 100, said he's not required to touch gloves. Knows he was unprofessional, but he was just speaking his mind and not being fake like others are. Says Dana was livid at him.

-While sick in Canada, they kept telling him for days that the necessary machine would be fixed. They left the hospital without telling doctors, and his wife was driving him nearly 100MPH for about four hours back to the US.

-In the hospital, he told Dana he was retiring.

-Thinks he almost got knocked out by Carwin because he went into the fight trying to avoid the KO, as opposed to winning the fight.

-Didn't speak too much about the Cain fight. Talked about how much he went through before it, but didn't use it as an excuse. Said Cain was the better man.
---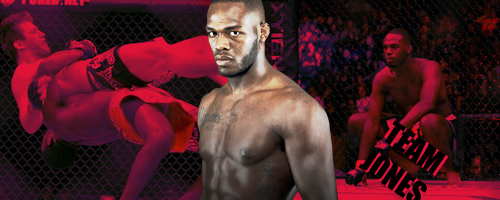 Vince macmahon seems like an ass.
---
Diaz..Edgar.. Cormier.. Cain.. Mir.. Overeem.. Jon Jones
Quote:
Originally Posted by
The Best Around
View Post
-Says he liked working with The Undertaker the best, which is weird after that incident between them after the Cain fight. Maybe they didn't like each other on a personal level after a while?
Looks like you got trolled... That was the worst attempt at a fight promotion I've ever seen lol.
Heavyweight
Join Date: Apr 2007
Posts: 3,709
No, it wasn't a fight promotion or a disagreement. They're still friends. Undertaker was just asking brock if he wanted to do wrestlemania, at an extremely bad time.
Fight promo, wrestling promo who cares... Point was it was extremely obvious that he was acting like usual.
Heavyweight

Join Date: Sep 2007
Posts: 3,705
Pretty cool read, enjoyed read that small bit.
Amateur
Join Date: Sep 2008
Posts: 122
Currently Active Users Viewing This Thread: 1

(0 members and 1 guests)
Posting Rules

You may post new threads

You may post replies

You may not post attachments

You may not edit your posts

---

HTML code is Off

---