MMA Fanatic
Join Date: Feb 2008
Posts: 52
Fedor
---
If Hunt was not to get a title shot do you think this could be a good chance to bring in fedor to challenge JDS. I mean this could really be win win for the UFC in terms do Pay Per Views and if fedor was to loose Dana could rag on fedor even more and would have the pleasure of throwing him out of the UFC. I know this would not happen but what's your thoughts? Would you been happy? Could this be a suitable replacement for the reem? If fedor was to win, the reem vs fedor which was long talked about a few years and of course never happened.. Anyway thoughts??
The last thing Dana would do is hand M1 and Fedor a contract on a platter after all that has happened, just because he needs a replacement fight.

He happens to have an entire division full of heavyweights, any one of them would be glad to take a title shot regardless of the short notice.

I would still love to see Fedor in the UFC, but it'd be more likely to see pigs fly than him at 146.
It's not likely to happen, as much as I would love to see it, fedor is still 1 of the best heavyweights in the world in my opinion and all this he would be great at 205 stuff is crap. Fedor is around 240 and has beat some big heavyweight names in his time, I do hope to see him in the UFC 1 day as a heavyweight but it won't be 146.
---
Diaz..Edgar.. Cormier.. Cain.. Mir.. Overeem.. Jon Jones
MMA Fanatic
Join Date: Oct 2011
Posts: 67
I thought, the idea of UFC was to have the best fighters in the world inside the octagon. Well, Dana has done many great things for MMA, but still not signing Fedor and while having "entertaining fighters" on loosing streaks.. wtf?
Dana and the UFC have all of the leverage. Why not sit down with Fedor, offer your terms again and if it does not work out then oh well, you tried. At this point it is Fedors loss and the UFC can tell the fans they have tried time and time again but Fedor and M-1 are not willing to cooperate.

While tyhe UFC does not need Fedor, the addition of Fedor to the HW division would be huge considering Overeem is out.

Just do it Dana.
---
Fav Fighters:
BJ
GSP
Askren
JDS
Belcher
Shogun
Fedor
Hendo
Sonnen
Megaweight
Join Date: Mar 2007
Posts: 5,499
This is what having a legacy does for you. Who else could have lost twice to guys now on the UFC roster, have one barely noticeable win, and people want to hand you a title shot.

I am a huge Fedor fan, but I am also a realist. I want Fedor in the UFC, but I also want him to earn his title shot. Let him crack off a couple high profile wins before he gets that title shot.

Hunt is a long shot as it is, but it is one of the more promising replacements for Overeem. Otherwise they need to bump Mir up and swap a couple of other fights around. As it is, pre-license hearing, Overeem appears to have screwed up the entire PPV.

A random side thought - how could the UFC not have seen this coming? Not the positive test but that a single fighter could screw up their entire HW card so easily. Hell, JDS falls bad in practice and he is out and we still have this issue!
I really think that Frank Mir will be moved to face JDS, even though White stated that Cain-Mir fight is still active. And then welcomes Fedor to face on of his top heavyweights which I most think it will be Cain. They are both the same size, with nearly "currently" the same skills (if Fedor proves something else).

I wish this happens and think it will too.
---
Fedor Emelianenko:
The one who doesn't fall, doesn't stand up
Fedor Emelianenko
|
Anderson Silva
|
Carlos Condit
|
Frankie Edgar
|
Khabib Nurmagomedov
Fedor has lost 2 of his last 3 the UFC isn't even interested in him anymore much less bringing him in and giving him an immediate title shot.
---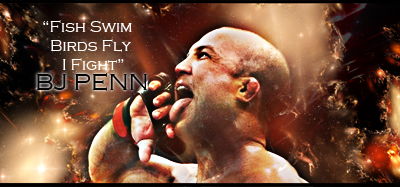 "If you get hit and it hurts hit him back you not knocked out yet."-Joe Doerksen
The Toxic Terrors (FFL)
Demetrious Johnson*Eduardo Dantas*Emanuel Newton*Will Brooks*Michael Page
Quote:
Fedor has lost 2 of his last 3 the UFC isn't even interested in him anymore much less bringing him in and giving him an immediate title shot.
Not true, he has won 2 of his last 3, lost 3 of his last 5.
The 2 wins he does have since june of 2010 certainly do not qualify him for a title shot in any reputable promotion, much less the UFC.
He has beaten:
Jeff Monson: Has not had a relevant fight in years. Not even approaching a top 20 ranking. (Even though I am a fan of his)
Satoshi Ishii: WHO? Another can!
He has lost to every legitimate contender he has faced in the last 5 years, one of which is a 185lb fighter, not 265!
---
-------------------
Dan The Ju
-------------------
MMA Fanatic
Join Date: Dec 2011
Posts: 100
It makes no sense to bring Fedor in for a title fight.

1. You have the last guy to knock you out saying he's will ing to take the shot.

2. The last guy to submit is considered a contenter and I bet if they offered he'll take the shot.

3. Like stated before his current win streak are 2 sub par fighters.
Currently Active Users Viewing This Thread: 1

(0 members and 1 guests)
Posting Rules

You may post new threads

You may post replies

You may not post attachments

You may not edit your posts

---

HTML code is Off

---