Ah, I think people are going a bit crazy with the 'do away with the system' comments. Reem would appear to be getting away with murder, but let us not act like the system doesn't punish 99.9% of those caught using PEDs, and even TRT. Hell, Nick Diaz is being punished for using medical marijuana. I admit Allistair seems to be getting special treatment - though we don't know all of the facts or the outcome just yet - but I still think some of you are being a tad dramatic.

What do you have to do to get suspended? I dunno. Ask Sonnen, Marquardt, King Mo, Nick Diaz (presumably), Big Foot Silva, Thiago Silva, etc.
It doesn't matter if his overall testosterone levels are within the normal range. If his T/E is off then some of that T came from an external source. This is not the first time an athlete tried to use that excuse. Floyd Landis got banned from cycling because his ratio was off while his overall T was still within the normal range.

Normal men have a T/E ratio of about 1:1, 99% of athletes have elevated T production so the ratio is 5:1 at max. There was never any athlete (who got tested) who did not do steroids and had a bigger ratio than 5,5:1.

I'm a big believer in innocent until proven guilty but facts are facts and the fact is his ratio was almost twice the ratio ever found in any human body.
---
Rookie Hammer Squad 2015
Frankie Edgar - Dominick Cruz - Jorge Masvidal - Cat Zingano - Holly Holm
This is a joke. Overeem should have been pulled from the fight the minute he failed the original test. A new test a week later proves nothing other then that the UFC doesn't really care about catching cheaters as long as they draw money.
---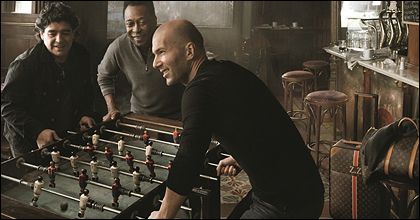 Through gritted teeth... I hope they make the fight and JDS wins convincingly. That'll put all this shit to bed. Cheat or not, he lost to Mr "I never done nuffing in my life ever" Santos.

If the fight gets made and Overeem wins... I will never call him the champ.
Quote:
Something is up. Usually the UFC find a replacement instantly. They're waiting it out and going through ALL THE HOOPS as in politicking or heck even paying their way to get Overeem to fight. Those guys have so much connection in Nevada. Rules are rules, but money has a way of changing peoples' thoughts including the "commission."

I can just see that they'll test Overeem closer to the fight again and if his levels are 4:1 then he'll get a conditional license. I have no idea, but it seems like the UFC is going above and beyond to try to get this fight to fruition.

I think they need Alistair to get that shot and his stuff together. His already main evented and beaten a former champion and was/is booked to face JDS. They had to realise what a marketing opportunity Overeem is. His made cameos in LMFAO's videos (sure they might suck but they are so mainstream), people love strikers and heavyweighs and Alistair makes Superman look like a p***y in comparison.
Takedown, Dominate & Destroy


Join Date: Dec 2006
Location: Hawthorn, South Wales
Posts: 2,060
This whole thing is just gross man. Reem needs to be pulled and a new fight should be lined up. Not happy with the way this is being handled at all. If they do go through with it I hope to god JDS embarrasses him on the feet.
---
Top 7 Favorite Fighters at the moment
1. Forrest Griffin
2. Clay Guida
3. Shane Carwin
4. Jon Fitch
5. Chuck Liddell
6. Wanderlei Silva
7. Chris Leben
I for one would like to know who, how and when this test was taken before I pass judgement
---
If this really happens I... I don't know if I'll ever actually be able to watch the UFC again. They would have damn near literally shit all over everything I believe in as a former fighter and a fan of the sport. At that point they might as well dispense with the pretense of drug testing since they obviously won't enforce it if they can make money off of you fighting.

Complete and utter bs.
---
That is not dead which can eternal lie and withs strange aeons even death may die.

Join Date: Oct 2006
Location: Wa
Posts: 2,550
If he is cleared to fight, Diaz should be cleared to fight as well. If not, the UFC is clearly out for the pay day only and doesn't give two shits about steroid abuse.
---
_________________________________________________
_________________________________________________
Quote:
If he is cleared to fight, Diaz should be cleared to fight as well. If not, the UFC is clearly out for the pay day only and doesn't give two shits about steroid abuse.
If the UFC was out for just a pay day I'm pretty sure Nick Diaz would be fighting, tons of people love him and even though I can't stand the guy I'd always buy his fights.
---
2013 VIP FFL Champion
THE DRAGON RIDES AGAIN - 12/20/14
Machida - Alves - Cruz - JDS - Weidman - Condit - Pettis - Edgar - Cowboy - Dodson - Okami
Currently Active Users Viewing This Thread: 1

(0 members and 1 guests)
Posting Rules

You may post new threads

You may post replies

You may not post attachments

You may not edit your posts

---

HTML code is Off

---