Oglobo (Brazils biggest news paper) says Silva/Sonnen 2 headed to Vegas.
---
Quote:
A luta do século entre o campeão Anderson Silva e Chael Sonnen não será mais no Rio de Janeiro. O duelo acontecerá em Las Vegas provavelmente no mês de junho. A pressão dos cassinos para que a luta ocorra lá funcionou. O dia exato ainda é incerto. O UFC Rio 3 acontece também em junho com as outras lutas que já estavam programadas. Pelo jeito Vitor Belfort vs Wanderlei Silva tomará o posto de combate principal.

Anderson e Sonnen se enfrentariam no estádio do Engenhão para um público de 70 mil pessoas. Seria o recorde de público do UFC. Os dois atletas se encararam dois anos atrás em um dos combates mais espetaculares de todos os tempos com vitória do brasileiro. Por serem rivais declarados e terem travado um duelo parelho essa revanche é aguardada por 10 e entre 10 fãs de MMA.

Card do UFC Rio 3 sem Anderson vs Sonnen:

- Vitor Belfort vs. Wanderlei Silva;
- Fabricio Werdum vs. Mike Russow;
- Miltinho Vieira vs. Felipe Sertanejo;
- Finalista 1 x finalista 2 do peso médio TUF;
- Finalista 1 x finalista 2 do peso pena TUF.

Em breve mais detalhes.
Translation.
The fight of the century between the champion Anderson Silva vs Chael Sonnen will no longer happen in Rio. The fight will now take place in Las Vegas probably in June. The pressure applied by the casinos to move the fight has worked. The exact date is still uncertain. UFC Rio 3 will also happen in the month of June, maintaining the fights that where already planned. Victor Belfort and Wanderlei Silva will head the main card.
The article then goes on to mention the previous fight and that this rematch is one of the most anticipated fights in the history of mma. Due to the fact that (the first fight)it was one of the most spectacular fights ever, with Anderson Silva winning in the last round......Or something along those lines.....
It then list the main card as it would stand with out the rematch....
---
2013 VIP FFL Champion
THE DRAGON RIDES AGAIN - 12/20/14
Machida - Alves - Cruz - JDS - Weidman - Condit - Pettis - Edgar - Cowboy - Dodson - Okami
They don't have any UFC events scheduled in Las Vegas in June except for the Ultimate Fighter Finale. If they moved it wouldn't they put it on UFC 148 in July? Even though the card already has:

Champ Dominick Cruz vs. Urijah Faber
Rich Franklin vs. Cung Le
Forrest Griffin vs. Tito Ortiz
Michael Bisping vs. Tim Boetsch
Renan Barao vs. Ivan Menjivar
Fabricio Camoes vs. Melvin Guillard
Khabib Nurmagomedov vs. Gleison Tibau
Dong Hyun Kim vs. Demian Maia
Riki Fukuda vs. Constantinos Philippou
---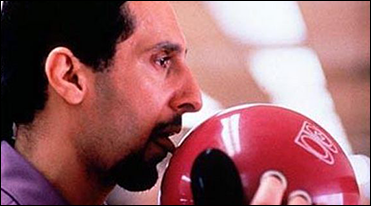 (Sig by Killz)
Currently Active Users Viewing This Thread: 1

(0 members and 1 guests)
Posting Rules

You may post new threads

You may post replies

You may not post attachments

You may not edit your posts

---

HTML code is Off

---