What fighters have you met, and how were they?
---
In general I feel like fighters would come across as more humble and laid back than other athletes. Only one I met was Jon Jones. Got to chill with him for a bit around the Vera fight. He was cool as hell, but who knows if fame got to his head. Anyone meet anyone who was cool, or not so cool?
---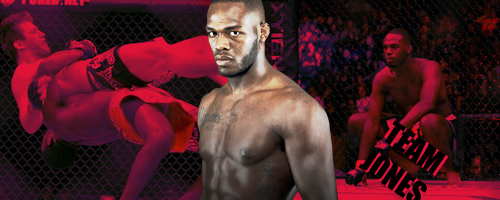 I've met Hector Lombard, he was cool as hell, I sat next to him at the weigh ins for UFC Sydney, I also met Mark Hunt, he's a quiet guy but really nice aswell.
---

I used to train BJJ at Andy Roberts gym and I attended a session with Roger Gracie, he was a really cool guy and was very willing to roll with white belts, as well as that he was friggin HUGE! Apparently Jimi Manuwa and Tim Radcliffe occasionally train at my new gym so hopefully ill get to meet them This year.
---
MMA fighter

Join Date: Jan 2012
Location: Belgium
Posts: 206
UFC fighters:
- Remco Pardoel
- Gerard Gordeau
- Bas Rutten
- Jason "Mayhem" Miller
- Siyar Bahadurzada
- Michael Kuiper
Other:
- Melvin Manhoef
- Bob Schreiber
- Murat Direkci
- Joop Kasteel
And that is about it I think
They were all cool and down to earth
Jason was extremely funny.
---
Judo Brown Belt
BJJ Blue Belt

I'm supporting:
HW: Cain Velasquez
LHW: Jon Jones
MW: Chris Weidman
WW: Demian Maia
LW: Jim Miller, Edson Barboza
FW: Conor McGregor
Megaweight
Join Date: Mar 2007
Posts: 5,499
Tito Ortiz and Jenna at a UFC event, very cool. Jenna even got Tito's attention and made him get off the phone to say hi to me and my wife and let us take pics with them.

Frank Trigg when I was living in Vegas. I only said hi to him and that I was a fan, but left him alone because either he was babysitting or has a lot of kids, it looked like he needed his attention elsewhere while also carrying an infant. Still he seemed to be a really loving father talking and herding his kids instead of just yelling at them like quite a few parents do.
Heavyweight

Join Date: Sep 2007
Posts: 3,705
I train with Sam Stout/Mark Hominick, both train classes at their gym and both are really nice dudes.
Join Date: Jun 2009
Posts: 20,858
I met Seth Petruzelli once and he seemed fine in person although I have heard stories. (his gym is about 15 minutes away from me)

I saw Ben Saunders back when I trained at ATT but he was training for the Fitch fight so I didn't bother him. I could possibly meet Jonathon Brookins sometime. I train at Gracie Barra now he he trains at the larger location but it's only about 20 minutes away.
---
Flyweight
Join Date: Apr 2007
Location: London
Posts: 213
I've met a lot of fighters at Expo's / Events / seminar's. Can't be bothered to list them all but one guy who gets bad mouthed a lot is Rashad Evans but when I met him he was a really decent guy, very down to earth, polite and chilled.

One memory that sticks in my head a lot is Mario Yamasaki walking into the pub after UFC 70 in Manchester looking like a total pimp in a shiny white shirt, Alessio Sakara tries to follow him in but is refused at the door by the bouncers for wearing a hoody, he took it pretty well and left but I was worried for the bouncers...they quite clearly had no idea who he was.

Another amusing scene was watching Kalib Starnes walking around outside the O2 arena in London trying to get some fan attention and nobody was interested. Everyone just bypassed him ha ha
Quite ironic really, im a brit and the only UFC fighter i have met is Dan Henderson.
---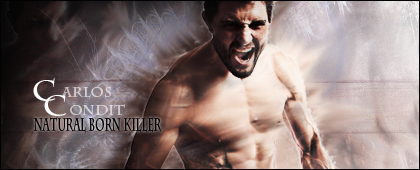 2012 FFL WINNER
CPL RECORDS
UFC 56-32-3 Strikeforce 10-4
I met Cheick Kongo, he was signing autographs at our local mall, we asked him what he was doing later he said going to this little bar in town and to keep it quiet. So that night me and my roommate went to this bar and chilled with him and about 8 other people for all whole night, got to drink with him, ask questions, even arm wrestled him. real nice guy
---
Rep Me...I Will Rep You Back!
Currently Active Users Viewing This Thread: 1

(0 members and 1 guests)
Posting Rules

You may post new threads

You may post replies

You may not post attachments

You may not edit your posts

---

HTML code is Off

---