Join Date: Jun 2009
Posts: 20,759
Rory MacDonald Will Not Fight GSP
---
Quote:
Rory MacDonald appears to be on the fast track in the UFC welterweight division, but he also has the current champion as a training partner and friend in his training camp.

Seeing what's happened between Jon Jones vs. Rashad Evans, MacDonald puts any questions to rest with a very clear statement – he will not fight GSP.


http://www.mmaweekly.com/rory-macdon...-not-fight-gsp
Probably because he won't fight his way to a title shot.
---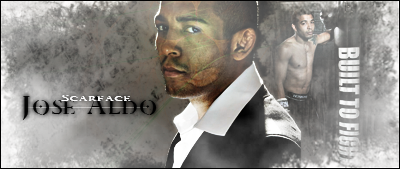 Quote:
Probably because he won't fight his way to a title shot.
I was about ask you what you meant by that, but I'm assuming you mean he won't win enough fights to get a title shot?
---
1. BJ "The Prodigy" Penn
2. Dan "Hollywood" Henderson
3. George "Rush" St Pierre
Quote:
Probably because he won't fight his way to a title shot.
What he means is...GSP might lose the bel;t so.....he won't have to fight him.
But he will fight anyone else for the belt, and he
will
take the belt.
---
.
BELIEVE!
Wow. Wouldnt i be amazing if GSP lost to condit, rory made his way to a title fight rematch with condit, beat condit, gsp then decides to move up a division cause he doesnt wanna fight condit and he ends up fighting silva!?!?!?! Wouldnt be the scenario we all imagined, but it would still be cool
Featherweight
Join Date: Aug 2009
Posts: 1,297
I don't think Rory's a big fan of the cameras.
Bantamweight
Join Date: Mar 2009
Location: Ottawa
Posts: 937
I love GSP and MacDonald, but I hate that shit.

It's not a team sport, get over it. The whole Rashad-Jones thing is blown out of proportion as well.

I like Greg Jackson as a coach/trainer too, but if they really do have explicit agreements not to fight each other, thats pure fantasy land thinking, and really detrimental to the fighters, and the sport. I'm watching as a fan, watching young fighters come up, but I have to sit here and wonder who is actually allowed to fight who because of a bunch of back room deals? Bullshit.

MacDonald won't have to worry about fighting GSP for quite awhile, even as good a prospect as he is, but if he actually means it, it's really limiting to his career.

Join Date: Mar 2010
Location: NC.
Posts: 9,815
Dumb ol fighters.
...deciding for themselves how they play the game...
....when will they ever learn to listen to the real experts?
---
He might not be studying the tapes, but his trainers sure are.

Doesn't look or sound like a fighter with his demeanor, but kid can wreck shop!
---
Marcus Aurelius: Tell me again, Maximus, why are we here?
Maximus: For the glory of the
Empire, sire.
Baked, not fried... the healthy choice.
I don't get this. If one of my friends told me he wouldn't want to fight me I'd take it as an insult. But I guess we can't force him, can we?

...

No, seriously. Can we?
---
Rookie Hammer Squad 2015
Frankie Edgar - Dominick Cruz - Jorge Masvidal - Cat Zingano - Holly Holm
Currently Active Users Viewing This Thread: 1

(0 members and 1 guests)
Posting Rules

You may post new threads

You may post replies

You may not post attachments

You may not edit your posts

---

HTML code is Off

---