View Poll Results

: How do you rate Dan Hendersons chances against Jon Jones?

NONE- ITS GOING TO GET UGLY REAL QUICK
7
6.48%
1 - SOMEWHERE BETWEEN SLIM AND NONE
23
21.30%
2 - SLIM
23
21.30%
3 - NOT LIKELY
22
20.37%
4 - LIVE UNDERDOG
19
17.59%
5 - 50/50
7
6.48%
6 - SLIGHT FAVORITE ACTUALLY
2
1.85%
7 - MORE LIKELY THAN NOT
3
2.78%
8 - WILL SHOCK THE WORLD
2
1.85%
9 - YOUL BE SURPRISED HOW EASILY HE TAKES IT
0
0%
10 - HE WILL SMASH JONES
0
0%
Voters: 108. You may not vote on this poll
Realistically? Slim. If not slim to nil. I'll vote slim though. I'd love nothing more than to see Hendo land the H bomb and create the biggest upset ever, but the chances of Bones tepping into that when he knows it Hendos only real weapon against him? low. Very well.
---
mad props: Toxic
...I'd give Dan a 4. A little better than I gave Evans and Jones proved again why his talent is completely sick. Jon demolished Mauricio brutally with ease. Hendo could barely stand after his epic decision fight over Shogun. I keep saying it and I'll say it again as I predicted with the Evans fight - The reach factor. Jon landed some crazy standing and mounted elbows against Rashad. Dan's best chance is tie Jon up in his infamous greco clinch and dirty box Jones up against the cage and land multiple punches, uppercuts,ect. That's it. I seriously doubt Hendo will pull off the inside left legkick & huge overhand right that flatlined Bisping. Jon is beginning to master his reach/distance advantage with top notch striking. I love Hendo but Jones is soaring like an eagle in leaps & bounds. This kid is really something special...
Not good at all which is why I choose between slim and none. Yes he has incredible power in his right hand, the same power that couldn't KO Jake Shields...and then he gassed. I see the same scenario with the exception that when he gasses against Bones he's in a world of trouble at that point.
---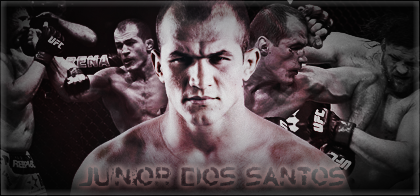 Looks like some of fedor's mentally challenging arrogance got to henderson's brain in the last bout.

Henderson cant even touch jon jones, i doubt henderson could even beat that one karate kid lyoto machicda.

Time for jon jones to beat the last joker out in the circus and show why he is the new ring master, and not alisteroid testoserene or anderson the coward silva.
MMA Fanatic
Join Date: Feb 2008
Posts: 49
7. Because I'm a Dan Henderson fan boy.
I'm a huge Hendo fan, and with that said: 2 - SLIM
---

Fedor, Mir, Lytle, Serra, Hendo, Chuck, Minowaman, Maynard, Forrest, Hunt
Pickett, Cerrone, Matt Brown, Bisping, Weidman, Barnett, Lawler


Flyweight
Join Date: Sep 2011
Posts: 244
I am big Hendo fan. But I voted for 2 (slim).

The only way I can see Hendo win is to rush in (while absorbing Jones attack) and fire the H-Bomb. If he couldn't get it done within the first 2 round, I'd say Jones will take this fight.

But hey, I actually give Hendo more chance than Rashad.

If Machida and Rashad is able to land something against Jones, than there are chances for the H Bomb to land.
He's just not fast enough. It'd be awesome if he landed that giant punch and flatten Jon Jones.. but he's too slow. He won't be able to cover the distance and land full power on Jon. And Jon won't fight him in the pocket.

Hendo will get picked apart by kicks and standing elbows (if Jon decides it's safe to use them) and long range strikes.
---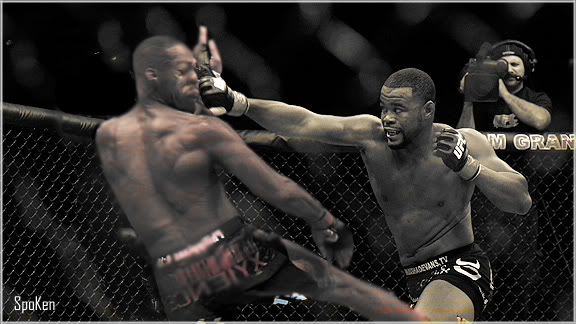 Sweet sig by Life B EZ
I feel like I get paid way to much money, but not enough -Nick Diaz
Banned
Join Date: Apr 2012
Posts: 338
jones by trip and oblivion.
Lightweight
Join Date: Nov 2006
Posts: 1,911
I voted 1 but honestly it is closer to 0. This is a brutal match up for Hendo. Jones is bigger, younger, faster, better cardio. Hendo has a big right and that is it and even if he lands his big right (which I don't think he does) it probably won't put Jones out since we've seen Jones can take a punch.
Currently Active Users Viewing This Thread: 1

(0 members and 1 guests)
Posting Rules

You may post new threads

You may post replies

You may not post attachments

You may not edit your posts

---

HTML code is Off

---