Join Date: Jun 2009
Posts: 20,665
Urijah Faber unfazed by co-headliner status, says UFC 148 is biggest fight card ever
---
Quote:
LAS VEGAS – Although he's been demoted to the night's co-main event, original headliner Urijah Faber has no complaints about his spot on July's UFC 148 card.
His title fight with bantamweight champion Dominick Cruz had been moved down a spot thanks to a middleweight title fight that now headlines the card.
But as Faber told MMAjunkie.com (
www.mmajunkie.com
), the championship doubleheader has created the biggest fight card in UFC history.
Faber (26-5 MMA, 2-1 UFC) and Cruz (19-1 MMA, 2-0 UFC), who currently serve as opposing head coaches on "The Ultimate Fighter: Live," are booked for a rubber match at UFC 148, which takes place July 7 at MGM Grand Garden Arena in Las Vegas. However, due to scheduling and venue issues, a middleweight title fight and rematch between champion Anderson Silva (31-4 MMA, 14-0 UFC) and Chael Sonnen (27-11-1 MMA, 6-4 UFC) recently was moved from UFC 147 to UFC 148.
Was Faber disappointed he now has to share the spotlight and relinquish his top spot on the card?
"No, I'm actually stoked about it," he told MMAjunkie.com following the latest "TUF: Live" bout at the UFC Training Center in Las Vegas. "I'm super-excited about that Anderson Silva and Chael Sonnen fight.
"And to be able to relax and watch that fight right after my victory that night, with a new belt around my waist, it's going to be awesome."
Expectations are rightfully huge for UFC 148. The card should draw both longtime and new fans thanks to a mix of stars of new and old. In addition to the title fights, UFC 148 features a Tito Ortiz vs. Forrest Griffin rubber match, an intriguing middleweight bout between former UFC champ Rich Franklin and ex-Strikeforce titleholder Cung Le, as well as likely No. 1 contender's bouts of Michael Bisping vs. Tim Boetsch and Renan Barao vs. Ivan Menjivar. In fact, the card is so stacked that notables such as Melvin Guillard, Gleison Tibau and Fabricio Camoes are stuck on the prelims.
As Faber talked about the magnitude of the bout, his future opponent walked by. Faber simply smirked as he talked about reclaiming the belt and taking a 2-1 lead over Cruz in their long-brewing rivalry.
Faber, though, said he's simply being himself and not looking to ruffle feathers.
"I don't care about getting in his head," he said of Cruz. "I'm just having fun. My whole life and my whole mentality is enjoy everything. Life is too short not to have fun with it."
Nothing, though, would be more fun that topping Cruz. Their first meeting was contested in 2007 when Faber defended his WEC featherweight belt with a submission victory at WEC 26. (Prior to the event, Cruz – apparently miffed because he was left off the event poster – had to sign a stack of them, so he scribbled his signature over Faber's face.) Four years later at UFC 132, Cruz enacted his revenge and defended his UFC bantamweight title with a unanimous-decision victory at UFC 132.
Their rubber match is all the bigger thanks to their "TUF: Live" stints. But it's just one piece of the stacked UFC 148 lineup.
"It's huge," he said. "It's going to be the biggest fight card in UFC history, period."
The latest UFC 148 card includes:
MAIN CARD (Pay-per-view)
Champ Anderson Silva vs. Chael Sonnen (for middleweight title)
Champ Dominick Cruz vs. Urijah Faber (for bantamweight title)
Forrest Griffin vs. Tito Ortiz
Rich Franklin vs. Cung Le
Michael Bisping vs. Tim Boetsch
Dong Hyun Kim vs. Demian Maia
PRELIMINARY CARD (FX)
Renan Barao vs. Ivan Menjivar
Khabib Nurmagomedov vs. Gleison Tibau
Riki Fukuda vs. Constantinos Philippou
Fabricio Camoes vs. Melvin Guillard
http://mmajunkie.com/news/28461/urij...-card-ever.mma
---
-Always Supporting-
Dustin Poirier - Michelle Waterson - Frankie Edgar - Diaz Bro's - Claudia Gadelha - Demian Maia - Jessica Eye
-Old Favorites-
Miesha Tate - Urijah Faber - Chuck Liddell - Georges St. Pierre
It is a super stacked card I mean when Rich Franklin vs Cung Le is likely opening the show its gonna be good.
---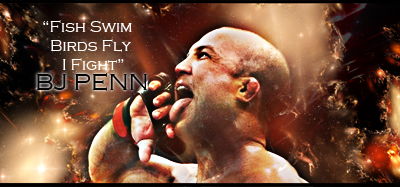 "If you get hit and it hurts hit him back you not knocked out yet."-Joe Doerksen
The Toxic Terrors (FFL)
Demetrious Johnson*Eduardo Dantas*Emanuel Newton*Will Brooks*Michael Page
I believe him, this card is hard to be bummed about being in the co-main event of. It beats UFC 100 upside the head, in retrospect of course. It might not live up to it though. It's gonna be a long main card with the 6 fights include two possible 5 rounders. Can't wait, and glad he's being so positive and making things fun.
---
Welterweight
Join Date: Jul 2008
Posts: 2,229
Any card with two title fights will inevitably be great, but "best card ever" is a big exaggeration here. Griffin/Ortiz and Franklin/Le are both irrelevant fights between old has-beens.
I can't remember being this excited for a card.

Silva/Sonnen 1, Cruz/Faber 2, and Ortiz/Griffin 2 are three of my all time favorite fights. Of course the blood thirsty savages who have a hard on for knock outs and submissions will hate on Cruz and the Ortiz/Griffin fight all I know is I can't wait. Sonnen's gonna hold on for the full 25 this time and Cruz is gonna do what he did to Faber last year, out strike him, out grapple him, and straight out class him and this time Faber's getting retired.
---
2013 VIP FFL Champion
THE DRAGON RIDES AGAIN - 12/20/14
Machida - Alves - Cruz - JDS - Weidman - Condit - Pettis - Edgar - Cowboy - Dodson - Okami
No matter who you like this card is for you. Fireworks all night!
---
Credit to M.C !!
Currently Active Users Viewing This Thread: 1

(0 members and 1 guests)
Posting Rules

You may post new threads

You may post replies

You may not post attachments

You may not edit your posts

---

HTML code is Off

---