View Poll Results

: Predict the next champion to fall. Names included for posterity.

JDS
7
10.00%
Jon Jones
0
0%
Anderson Silva
20
28.57%
GSP (were not getting into interim belts)
3
4.29%
Bendo
28
40.00%
Aldo
1
1.43%
Cruz
11
15.71%
Voters: 70. You may not vote on this poll
Featherweight
Join Date: Apr 2012
Posts: 1,444
LW is stacked. Smart money says Bendo. Wouldn't be surprised if Chael ends Silva's reign of terror though, the guy isn't used to fighting people who aren't terrified of him.
Bendo is holding on to that strap for a while, you guys are crazy.

Anderson... will probably beat Chael... but he MIGHT lose. I mean.. Chael almost beat him once.. he MIGHT do it again Hell I don't know. I choose Andy.
---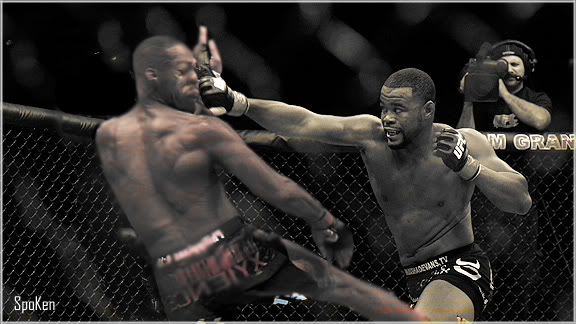 Sweet sig by Life B EZ
I feel like I get paid way to much money, but not enough -Nick Diaz
Banned
Join Date: Apr 2012
Posts: 338
BUMP LATER !

Voters: 36.

JDS -
Abrissbirne, Roflcopter, xxpillowxxjp
3 Votes : 8.33%

Jon Jones -
0 Votes : 0%

Anderson Silva -
Canadian Psycho, Emericanaddict, Hammerlock2.0, hellholming, John8204, lolwut, mattandbenny, Parky-RFC, SpoKen, suniis
10 Votes : 27.78%

GSP - (were not getting into interim belts)
0 Votes : 0%

Bendo -
BlueLander, Drogo, El Matador, Finnsidious, Hawndo, hixxy, K R Y, Liddellianenko, Ocelot, osmium, Rauno, RustyRenegade, slapstick, Soojooko, Sports_Nerd, tommydaone, Toxic
17 Votes : 47.22%

Aldo -
0 Votes : 0%

Cruz -
Ari, Dumbfighter, khoveraki, MADDSNIPER, otronegro, Ytsephill
6 Votes : 16.67%
---
Last edited by lolwut; 04-29-2012 at

06:29 PM

.
Featherweight
Join Date: Apr 2012
Posts: 1,444
Don't get me wrong, Bendo is a beast. But as far as future tests go, the other divisions don't hold a candle to LW.

Who does JDS fight after he turns Mir into a vegetable? Cain? Werdum? He already knocked both of these guys out.

How about Jones? Who does he have left after Hendo?

Or Silva after Chael?

When you watched Condit vs Diaz did you not think GSP was laughing his ass off?

Then there's Bendo.

Then there's Jose Aldo.

Then there's Cruz.

It is what it is, most of these guys have cleared out their divisions, but Bendo still has a way to go, and winning a title match is not the same as winning a series of title defenses.
Quote:
Bendo is holding on to that strap for a while, you guys are crazy.
This , Bendo is to smooth for Frankie
Banned
Join Date: Apr 2012
Posts: 338
Put my money on JDS simply because the HW belt seems to be a hot potato.

Bendo's only threats are edgar and pettis. And those are very small threats. Edgar is just too small and if bendo fights pettis smartly, u can get him down and GNP him out or win a decision. Pettis could win though, but i wouldn't give him much a chance in the rematch. Bendo has truely improved tons and tons and tons since their fight. It's truely amazing.
Cruz is goin down! Might not be Faber (as much as I'd love that to happen..) but someone will beat him, and soon.
---
D. Cerrone | R. Souza | F. Werdum | R. MacDonald | M. McDonald | D. Maia | J. Mein | C. Condit
M. Coenen | S. Kaufman | A. Davis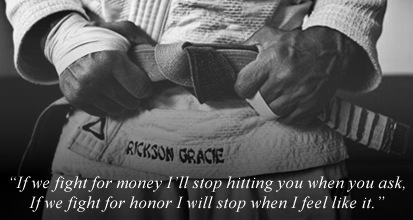 Currently Active Users Viewing This Thread: 1

(0 members and 1 guests)
Posting Rules

You may post new threads

You may post replies

You may not post attachments

You may not edit your posts

---

HTML code is Off

---