View Poll Results

: Predict the next champion to fall. Names included for posterity.

JDS
7
10.00%
Jon Jones
0
0%
Anderson Silva
20
28.57%
GSP (were not getting into interim belts)
3
4.29%
Bendo
28
40.00%
Aldo
1
1.43%
Cruz
11
15.71%
Voters: 70. You may not vote on this poll
Banned
Join Date: Apr 2012
Posts: 338
Predict the next Champion to fall.
---
Names included this time. So you might as well take the time to explain your choices.
Flyweight not counted for obvious reasons.
Also if you feel game, predict the champ who in your opinion will last the longest. This seems easy on paper, but the 4 dominants each have their own threats around the corner, be it age or injury or in aldos case significant competition making its way down. Jones is moving at such a pace, he is likely to run into trouble or have to move up to the uncertain landscape of the heavyweights.
Im going for the long shot and il pick Silva. Age, lack of recent action, bad style match up and obvious proximity of threat. I wont put the house on it though. Also the inside word is he might retire which will still count.
---
Last edited by lolwut; 04-29-2012 at

01:19 PM

.
Has to be Bendo, the rest on the list just seem pretty unbeatable.
Anderson or Bendo.

Aldo and Cruz are fighting a bunch of guys who have nothing for them, Junior is fighting a guy who can't take a punch to save his life, Jones is fighting an old man with a limited gas tank, GSP doesn't fight till November, and we don't have a Flyweight Champion, yet.

Anderson has already been dominated by Chael for a lengthy period and Bendo's great plan to cut a bunch of weight so he can pick on Little Rocky's gonna back fire when he gets dropped in the fifth again this time though Edgar's gonna drive his fist into his face like there's no tomorrow and put that moron to sleep.
---
2013 VIP FFL Champion
THE DRAGON RIDES AGAIN - 12/20/14
Machida - Alves - Cruz - JDS - Weidman - Condit - Pettis - Edgar - Cowboy - Dodson - Okami
Dos Santos....Cain will beat him in a rematch.
---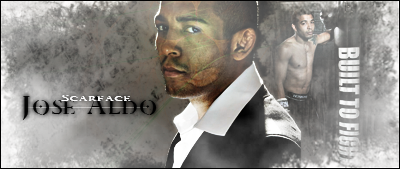 Bendo. Edgar is getting that strap back.
---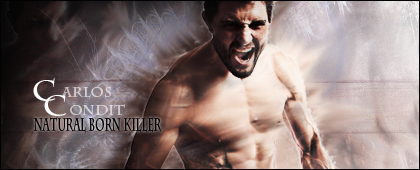 2012 FFL WINNER
CPL RECORDS
UFC 56-32-3 Strikeforce 10-4
No contest.

Waaaaaaaaaaaaaaanderson Silva.
Bantamweight
Join Date: Mar 2009
Location: Ottawa
Posts: 937
Hard to pick anyone but Bendo.

He could beat Edgar again, but it's practically a coin flip, which is obviously far far closer fight than any of the other champions will be in.

Join Date: Apr 2010
Location: Gods country
Posts: 4,524
I picked Bendo. Edgar can beat him and if he doesn't than he'll get Maynard or Pettis who will. Bendo won't last a year as champ God willing
Currently Active Users Viewing This Thread: 1

(0 members and 1 guests)
Posting Rules

You may post new threads

You may post replies

You may not post attachments

You may not edit your posts

---

HTML code is Off

---