Flyweight
Join Date: Dec 2011
Posts: 206
Quote:
Just a quick note, Viking. Dana had to give Mark Hunt fights in the UFC. Part of Zuffa's deal when they bought out Pride was to honor the contracts of the fighters they had. Hunt still had fights on his contract. Ergo they had to let him fight.

In my honest opinion - after watching Fedor's last 10 fights - I don't think he would do much if anything in the UFC. He doesn't have that same ability he used to. He'd beat some low level guys and maybe a mid level or two but anything approaching top tier would murder him.
Oh okai.I didnt knew that,thanks for the information.I think the HW div in UFC is weak.I think Fedor would be around top 10 but not to much closer either..
More or less what I was thinking. Overall - at this point - he simply really isn't worth what M-1 is asking. His fight view numbers in America are poor to say the best. His fight view numbers from Russia are massively inflated - as proven by other posters here - so there is no telling what kind of numbers he pulls even there. Combined with a limited ability to make an impact in the UFC Heavyweight division and he simply becomes a bad business decision.
---
That is not dead which can eternal lie and withs strange aeons even death may die.
Curitiba Food and Liquor

Join Date: Dec 2006
Location: NY
Posts: 16,176
M-1 f8cked us while Fedor still had all sorts of barnburner fights left in him. IDK why he'd want to fight in the UFC or any promotion with all his endorsements etc. and gyms opening up everywhere.
---

Sig Credit to Toxic

I think the UFC should give Fedor a chance to prove himself if M1 is willing to lower there stance. I don't blame M1 for anything they did in the past they are a business, however right now they have to realize they don't have any negotiating powers.

As for Fedor I still think he has it ( I`m a fan, so my opinion is bias.) The man's three loses are some what kind of misleading. Vs Werdum he got caught, Silva to much size difference, Henderson was winning did what fedor does and paid for it.

It easy to say if he stops being the head hunter and fights smarter he may be good again. Aside from the Silva fighter, it was his head hunting mentality that costed him.
It just doesn't make sense to turn down millions to protect a streak that would one day break. Man, Brock/Fedor would have been so epic. But I guess Fedor would rather be a can crusher to close his career than have dream fights. Sigh.
---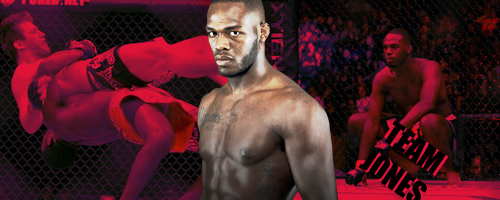 Currently Active Users Viewing This Thread: 1

(0 members and 1 guests)
Posting Rules

You may post new threads

You may post replies

You may not post attachments

You may not edit your posts

---

HTML code is Off

---