Join Date: Jun 2009
Posts: 20,774
Michael Bisping vs. Tim Boetsch moves from UFC 148 to UFC 149 in Calgary
---
Quote:
The ripple that began with Silva vs. Sonnen II's displacement has spread to UFC 148.
Sources close to the event today told MMAjunkie.com (
www.mmajunkie.com
) that a middleweight bout between Michael Bisping (22-4 MMA, 12-4 UFC) and Tim Boetsch (15-4 MMA, 6-3 UFC) has been shuffled from UFC 148 to UFC 149.
While the shift has yet to be made official, the bout is expected to serve on the main card of the July 21 pay-per-view event, which takes place at Scotiabank Saddledome in Calgary, Alberta, Canada.
The shuffle was put in motion when logistical concerns forced UFC officials to move a title rematch between champ Anderson Silva and Chael Sonnen from UFC 147, which is scheduled for June 23 in Rio de Janeiro, to UFC 148, which is scheduled for July 7 in Las Vegas.
With another title rematch – Dominick Cruz vs. Urijah Faber II – and a pair of marquee matchups such as Rich Franklin vs. Cung Le and Forrest Griffin vs. Tito Ortiz III already populating the card, UFC 148 is already an expensive undertaking.
UFC 149, on the other hand, is still a developing property. It recently added a featherweight title match between champ Jose Aldo and Erik Koch and, as MMAjunkie.com first reported, an intriguing light-heavyweight bout between former champ Mauricio "Shogun" Rua and Thiago Silva.
Bisping vs. Boetsch, which could bear future title implications, only ups the importance of UFC 149.
In his most recent performance, Boetsch delivered a spectacular come-from-behind victory over Yushin Okami at UFC 144. Down two rounds after contending with the onetime title challenger's crisp standup work, he charged back early in the third round and landed a barrage of punches that forced a stoppage.
It was Boetsch's third consecutive win since dropping from light heavyweight to middleweight this past year. Prior to Okami, he outpointed Kendall Grove and Nick Ring.
Bisping is on the mend after seeing a shot at the middleweight title evaporate with a decision loss to Chael Sonnen at UFC on FOX 2. The always-controversial but steadily improving Brit had won four consecutive bouts prior to the setback while beating such standouts as Dan Miller, Yoshihiro Akiyama, Jorge Rivera and Jason Miller.
The latest UFC 149 card now includes:
Champ Jose Aldo vs. Erik Koch (for featherweight title)*
Michael Bisping vs. Tim Boetsch*
Mauricio "Shogun" Rua vs. Thiago Silva*
Cheick Kongo vs. Antonio Rodrigo Nogueira
Yoshihiro Akiyama vs. Thiago Alves
Antonio Carvalho vs. George Roop
Bryan Caraway vs. Mitch Gagnon
Mitch Clarke vs. Anton Kuivanen
Court McGee vs. Nick Ring*
* - Not officially announced
http://mmajunkie.com/news/28481/mich...in-calgary.mma
Huh, that fight was one of the better non title fights on 148 I'd edit my post if I could find that one thread...
---
MMA Fanatic
Join Date: Apr 2012
Posts: 47
damn I hope this doesnt fall through. I was totally looking forward to seeing this at 148
Pretty solid card especially with SHOGUN!!!
---
Marcus Aurelius: Tell me again, Maximus, why are we here?
Maximus: For the glory of the
Empire, sire.
Baked, not fried... the healthy choice.
WAR CARVALHO!!!!

Also war Bisping..!
---
D. Cerrone | R. Souza | F. Werdum | R. MacDonald | M. McDonald | D. Maia | J. Mein | C. Condit
M. Coenen | S. Kaufman | A. Davis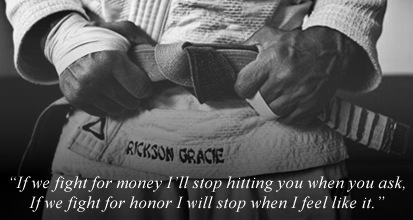 Join Date: Jun 2009
Posts: 20,774
Good card. I think Court will destroy Ring here.
Man i'm really interested to see what kind of reception Bisping will get in Calgary, he has been boo'ed in all his USA fights post the Matt Hamill fight, however he got a really good reception in Montreal (Canada, obviously).
Come on Canada, prove you're better than the US
Currently Active Users Viewing This Thread: 1

(0 members and 1 guests)
Posting Rules

You may post new threads

You may post replies

You may not post attachments

You may not edit your posts

---

HTML code is Off

---