At the end of the day stuff like this doesn't even affect the sport. I would be very surprised if anyone was so offended by this they'd stop watching, like you said it just gives of the ompression that DW is very misinformed which he probably isn't!
---
Quote:
so... pretty much everyone thinks Dana is so dumb he doesn't realize he's pissing off 2 billion people?
No one thinks he may be trying to spark some curiosity? if 5% of those people check out the UFC to see what the hell he's talking about, who wins?
2B x 5% = 100M
I think you are giving him too much credit...but as the saying goes, "there is no such thing as bad publicity (intentional or not)".
I would say, though, that by now, knowledge of the UFC is pretty global. Therefore, I doubt his statement would have any significant impact, other than to re-affirm what many around the world already feel: That Americans are wilfully ignorant of the world beyond their borders - present company excluded.
Amateur
Join Date: Jul 2011
Location: Zagreb, Croatia
Posts: 114
I didnt have to pay per view for Champions Leuge half finals.
When UFC come at that level than we could talk about it.
Right now UFC is just "no soul" mony machine. Footbal, esc. bigger leuages are even bigger mony machine but with much more history and pride and glory etc..UFC needs to earn all that. I would be fun to see Dana in fotball waters with big sharks. He is the man in MMA but swims with little fishs..
---
Last edited by Roki977; 05-09-2012 at

01:15 PM

.
Flyweight
Join Date: Aug 2011
Posts: 234
i was going to make a joke about dana meaning womens soccer, but then i realized that the womens world cup final did 14-21 million viewers in just the US.
He could be thinking there's a handful of people out there who will believe it and watch it to see what it is.

There are a lot of people out there who just read headlines and take it as fact. He can also get away with it because he's always over the top and everyone expects this behavior from him by now.

Join Date: Jan 2009
Location: Xanadu
Posts: 4,999
Came across an interesting stat from Sport England
http://www.sportengland.org
There are 265,000,000 male and female players in addition to 5 million referees and officials make a grand total of 270 million people – or 4% of the world's population – who are actively involved in the game of football (soccer)
-
I would hazard a guess the number of people involved in MMA specifically is not even 1% of that number
Not sure why this has been bumped but thought I'd just let everyone know that most people in England that talk about UFC think that UFC is the actual sport rather than MMA.

Nothing will ever be as big as football worldwide
As far as number of fans worldwide it is conceivable that it is now more popular than the NFL but they don't generate near the same amount of money which is what really matters.
Man... Dana trolls so hard, it echos 6 months later.
Welp, the stress has officially turned into psychosis.

Poor Dana.
---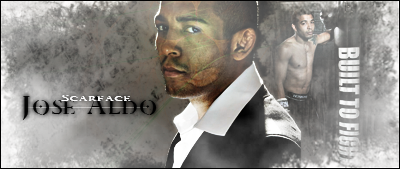 Currently Active Users Viewing This Thread: 1

(0 members and 1 guests)
Posting Rules

You may post new threads

You may post replies

You may not post attachments

You may not edit your posts

---

HTML code is Off

---