*FlashBack* "Frank Mir" - Im alot taller and hit alot harder then JDS.
---
Quote:
"I'm a lot bigger than (Junior) Dos Santos and I hit a lot harder. I'm a taller, longer athlete … quicker; I'll constantly pepper him with shots when he comes in and make him pay when I do hit him with something. When I hit Cheick Kongo, the punch alone threw him halfway across the Octagon. On the night of the fight, neither one of us are going to pull any punches. If I catch him with something, I'll try to hurt him with it."
Anyone else get a chuckle out of that??? I certainly do not believe Frank Mir punches harder then JDS. I also didnt know he was taller or longer. I always felt JDS was the taller guy with the longer reach. Anyone have the stats for this?
---
They're pretty much the same height with Mir having an inch or two in reach on him. He is the heavier guy too so I don't see why he couldn't potentially punch harder.

None of that will matter though. Dos Santos is leagues ahead of Mir in striking and he's much faster.
Sure. He could hit harder than jds. But theres a big difference between a guy that hits hard and i guy that throws the shots at the right place. "The punches you dont see coming hurt you the most"
---
Dominick Cruz | Jose Aldo | Donald Cerrone | Vitor Belfort | Fedor | Daniel Cormier
Self confidence booster. Anything it takes to hype himself up I guess...lolz!
Lets try a test who hits harder. Frank...you of all people should know...in sports...any sports...it's all about technique. With technique, comes speed, with speed comes power. Think Mirko's LHK, Tyson's hooks, Anderson's lightening fast strikes, Hunt's backwards left hook counter against Kongo, Kongo's punch against Barry against the fence, Rich's off hand counter against Chuck (maybe not such a good example, but it's still his off hand,) Barboza's heel kick vs Etim, any of Gustaf's strikes, JDS' bomb against Cain, and probably one of the better examples Jose Aldo. Small dude who can wreck shop.
Oh...this is going to be a good one to watch.
---
Marcus Aurelius: Tell me again, Maximus, why are we here?
Maximus: For the glory of the
Empire, sire.
Baked, not fried... the healthy choice.
To use some MMATH... Mir got KTFO by Carwin, who got mauled by JDS...


So really... For the safety of Mir's career, I really hope he doesn't try to stand with JDS.
---
D. Cerrone | R. Souza | F. Werdum | R. MacDonald | M. McDonald | D. Maia | J. Mein | C. Condit
M. Coenen | S. Kaufman | A. Davis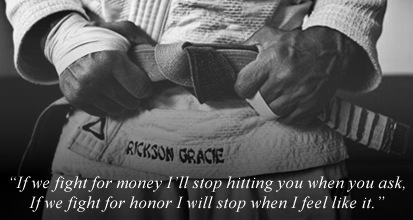 Light Heavyweight
Join Date: Nov 2008
Location: NC
Posts: 3,059
JDS is not a mega power puncher, he is however incredible accurate, his hands are fast, and he finds great holes to drop shots into. Mir might be stronger and hit harder, but no way can he throw hands with JDS, he'll die.
---
Attero Dominatus.
That video is about the same amount of time he's going to last against Junior. He may be bigger than JDS he may hit him two or three times but one punch is all JDS needs.
If being tall meant anything Hong Man Choi and Struve would be the best in the world.

But it doesn't, what matters is can Mir take dos Santos' punches and I don't think he can, he could always lure dos Santos to the ground but I think Junior is too smart to fall for that plan.

Even if Junior has him in a situation like Nog did, Junior would much prefer to punch him out, and that's what he'll do.
---
2013 VIP FFL Champion
THE DRAGON RIDES AGAIN - 12/20/14
Machida - Alves - Cruz - JDS - Weidman - Condit - Pettis - Edgar - Cowboy - Dodson - Okami
He might be a little taller than him. or atleast Close, im a real 6'4 (without shoes) and he was same height as me when i met him
---
Rep Me...I Will Rep You Back!
Bantamweight
Join Date: Sep 2011
Posts: 561
Quote:
To use some MMATH... Mir got KTFO by Carwin, who got mauled by JDS...


So really... For the safety of Mir's career, I really hope he doesn't try to stand with JDS.
Yea because MMA math always works out like that. Do I even need to list some of the biggest MMA math fails?
I definitely don't have Mir as a favorite, but hes got a lot more experience, and has shown he can handle adversity.
I'm iffy when it comes to his chin, it seems to have been exposed a few times, but all the heavyweights hit hard. Mir showed in his last fight he can be on the brink of being KTFO and still snap an arm like a twig against somebody bigger than JDS. If he gets a hold of a limb it could be over for JDS.
Currently Active Users Viewing This Thread: 1

(0 members and 1 guests)
Posting Rules

You may post new threads

You may post replies

You may not post attachments

You may not edit your posts

---

HTML code is Off

---