Join Date: Jun 2009
Posts: 20,898
If Lavar gets taken down Struve will sub him easily I would think.
PCL Surgery.

Uhhh... we wont see Hunt for a long time and if he does id be surprised if he will be back at even 85%.
---
I can really see two distinctive wins.

Struve on top GNPIN and sinking in the RNC or Lavar blasting him standing. Struve likes to bang and usually gets rocked a few times and ends up recovering...sometimes. I think if Lavar came with a smart game plan to just make it dirty he could win even though Struve is by far the more well rounded fighter.

I really don't know what to expect from Struve. I think kid has a ton of potential...but he always ends up in compromising positions...don't know if it's bad game planning or simply inexperience.
---
Marcus Aurelius: Tell me again, Maximus, why are we here?
Maximus: For the glory of the
Empire, sire.
Baked, not fried... the healthy choice.
It's like the UFC brass wants Struve to have brain damage..
---
D. Cerrone | R. Souza | F. Werdum | R. MacDonald | M. McDonald | D. Maia | J. Mein | C. Condit
M. Coenen | S. Kaufman | A. Davis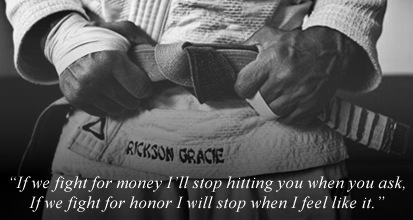 I can't stand watching Struve fight. He can reach half way across the octagon but he barely throws anything but front kicks.
Quote:
idk why you guys seem to think struve has a glass chin.. he just gets hit a lot due to bad striking defence.. he usually takes a lot of hard hits by heavy weights before going down...

and the one by travis brown would knock out a bear so i wouldnt call that a glass chin
He's been brutally KO'ed by Travis Browne
He got his ass kicked beyond belief for five minutes by Christian Morecraft, his lip was beyond ****ed.
Stopped by Big Country.
Jumped directly in Paul Buentello's fist.
Was cut open and bled all over the Octagon in Germany.
Was stopped by a barrage of strikes from JDS.
He's 24 years old and he has four KO losses already and a ton of fights behind him and he's been in some wars in some fight's he's won. His future doesn't look good, especially if Lavar Johnson gets a hold of him. If he can stop Joey Beltran he can stop Struve.
---
2013 VIP FFL Champion
THE DRAGON RIDES AGAIN - 12/20/14
Machida - Alves - Cruz - JDS - Weidman - Condit - Pettis - Edgar - Cowboy - Dodson - Okami
But similarly, if Pat Barry can take Lavar Johnson down, Stefan Struve can. This could end in Struve getting KTFO, but it's more likely that Johnson's getting submitted.
---
Proudly Supporting
Dan Hardy
Conor McGregor
Michael Bisping
Donald Cerrone
Chael Sonnen
Demetrious Johnson
Joe Lauzon
Nick Diaz

Bantamweight
Join Date: Mar 2009
Location: Ottawa
Posts: 937
Quote:
But similarly, if Pat Barry can take Lavar Johnson down, Stefan Struve can. This could end in Struve getting KTFO, but it's more likely that Johnson's getting submitted.
This would be my take on it. Sure Johnson has power, but so does James Toney, what good did it do him against Couture?
Johnson got worked on the ground by PAT...BARRY, but he's going to beat Struve? Not bloody likely.
Johnson has about 10 seconds to knock Struve out, then the fight hits the ground and it's over.
Incidently, this is still a really good fight for Johnson to take, simply because if he did manage to win, his rep in the div would be grossly out of proportion to his skill set, it's his best chance at big $$$. And if he loses, it's a fight on short notice to a decent HW, the loss won't hurt him much.
Wow, this card has completely changed from the original card almost? Wish it was Hunt vs Johnson! Should be a pretty good fight though, and I agree with the Struve sub/Johnson Ko predictions. Props to Johnson for taking this fight on such short notice and I hope he pulls this off, seems like a good dude.
Flyweight
Join Date: Nov 2011
Posts: 404
I think this is a great opportunity for Lavar Johnson. I believe this a very winnable fight for him as long as he can keep it standing up.
Currently Active Users Viewing This Thread: 1

(0 members and 1 guests)
Posting Rules

You may post new threads

You may post replies

You may not post attachments

You may not edit your posts

---

HTML code is Off

---