MMA Fanatic
Join Date: Sep 2008
Posts: 30
When that douche Lesnar won the title.
Rich Franklin knocks out Chuck Liddell and Tito Ortiz walks to the cage to face Ryan Bader after being told if he loses he is done. Tito came out so slow and you could tell he was trying to absorb the fact that it may be the last time he ever makes that walk. That whole fight was as an emotional moment as you get in this sport.
---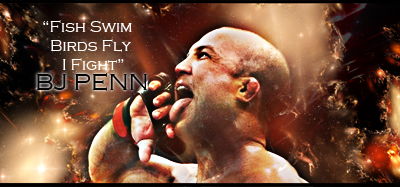 "If you get hit and it hurts hit him back you not knocked out yet."-Joe Doerksen
The Toxic Terrors (FFL)
Demetrious Johnson*Eduardo Dantas*Emanuel Newton*Will Brooks*Michael Page
Amateur
Join Date: Mar 2012
Posts: 185
Sad? The Tim Sylvia era...
Quote:
I'm not debating whether it is right or wrong. But it is quite ridiculous to label it as a "typical American thing to do."
Well im not the type that doesn't admit he's wrong. Me saying it's an 'American thing to do' is Bullsh*t.
Though Im still convinced it was an stupid act and for example a fighter like Fedor would think twice about doing something like that
Chuck retiring, although it was time....
Well, I should really say "when Chuck's chin went to shit".
---

Fedor, Mir, Lytle, Serra, Hendo, Chuck, Minowaman, Maynard, Forrest, Hunt
Pickett, Cerrone, Matt Brown, Bisping, Weidman, Barnett, Lawler


the downfall of Pride
Fedor's losses
Diaz's wins
CroCop
Carwin gassing against Brock
in general, witnessing great/fave fighters get old & lose their edge...
Arianny not making the card. Her BF is a punk. So he likes to choke girls ay...

As punishment stick him on the prelims against a UFC fighter...lolz!
---
Marcus Aurelius: Tell me again, Maximus, why are we here?
Maximus: For the glory of the
Empire, sire.
Baked, not fried... the healthy choice.
Amateur
Join Date: Oct 2006
Posts: 157
I think for me it was when Anderson beat Rich half to death in their first fight and the look on Franklins face when he was in Andersons clinch, he looked like a deer in the headlights
Flyweight
Join Date: May 2008
Posts: 353
Quote:
The look on Franklins face when he was in Andersons clinch, he looked like a deer in the headlights
I know man, that was so completely telling. He looked completely frightend when in the clinch. And I love the guy, but man, that was scary/sad.
Quote:
For me it was when Chris Lytle retired. It's not sad in the way I think you meant, but seeing him give up what he loves for the sake of his family really hit home for me. Also just the way it was such a great end to a career of a fan favourite and I was sad to see him go.
I agree. His retirement speech was the most sincere I've seen of any type in the UFC or sports for that matter.
Currently Active Users Viewing This Thread: 1

(0 members and 1 guests)
Posting Rules

You may post new threads

You may post replies

You may not post attachments

You may not edit your posts

---

HTML code is Off

---