Saddest moment in the UFC ?
---
What moments made you almost shed a tear?
For me it was the beginning of the end of the machida era. I truly beliefed machida was the perfect rolemodel fighter, honour, dicsipline and skill.
Pride era --> Machida era --> This so called 100th evolution of mma era -.-
honourable mention: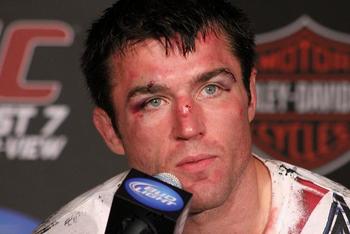 Sonnen's face after the silva fight.
I hate sonnen and was rooting for silva ll the way, but still its always sad to see someone fight so good only to lose in the fifth round.
Chuck getting KO'd by Franklin was sad.
Quote:
Chuck getting KO'd by Franklin was sad.
I hear you bro.
But for me it wasnt really the ko that did it, it was more the fact how I knew we'd never see chuck again. And ofcourse the fact he was fighting such a good match.
I was devastated when Gonzaga brutalized Cro Cop. After watching all his highlight videos I had so much hope for the guy and his momentum seemed to be so strong. Of course we all know what happened after but I'd say that was one of the saddest moments in all my years of watching the UFC.
---
Check out the new MMA Forum app for the Android
For me it was when Chris Lytle retired. It's not sad in the way I think you meant, but seeing him give up what he loves for the sake of his family really hit home for me. Also just the way it was such a great end to a career of a fan favourite and I was sad to see him go.
Join Date: Jun 2009
Posts: 20,899
Seeing Cro Cop and Nog become what they have. Chuck getting KO'd left and right.

It was sad to see what Penn looked like after the Diaz fight.
Probably the loud mouth Frank Mir subbing Big Nog.
---
Rookie Hammer Squad 2015
Frankie Edgar - Dominick Cruz - Jorge Masvidal - Cat Zingano - Holly Holm
Quote:
Chuck getting KO'd by Franklin was sad.
This for sure. When they showed the angle from across the cage and he just crumbled I literally got chills. I'm not even a liddell fan, but I could just feel that I was watching the end of an era.
Shogun vs Jones too, mainly because I could tell from the first bell shogun was not ready for what was about to happen to him. Really all of the changing of the guard moments get to me. When guys I watched come into the sport, rise and then fall. That finally moment when you know they've hit the bottom is really sad.
When Mir won the title from Nog I almost cried, but not because I was sad, but because of his come back, I relate to Mir a lot for that.
---
Think. It Ain't Illegal Yet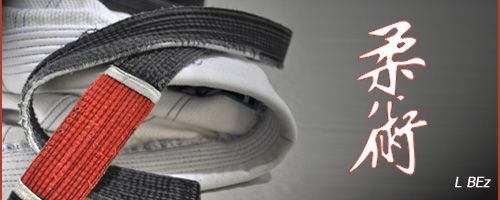 "Discipline Hurts Less Than Regret"
Chuck Liddell pummeling Tito to a stoppage in their first fight...

...hehe, just kidding!
Featherweight
Join Date: Apr 2012
Posts: 1,444
Schaub Knocking Mirko out. A lot of Mirko's losses are disheartening, but that one was the worst, IMO.

Frankie eating that upkick. I was pumped up to that point, but I realized I was seeing the turning point in the match.
Currently Active Users Viewing This Thread: 1

(0 members and 1 guests)
Posting Rules

You may post new threads

You may post replies

You may not post attachments

You may not edit your posts

---

HTML code is Off

---