View Poll Results

: Your predictions

Justin Lawrence VS
2
100.00%
John Cofer
0
0%
Myles Jury VS
2
100.00%
Chris Saunders
0
0%
Daron Cruickshank VS
2
100.00%
Chris Tickle
0
0%
Christiano Marcello VS
1
50.00%
Sam Sicilia
1
50.00%
Jeremy Larsen VS
0
0%
Joe Proctor
2
100.00%
John Albert VS
2
100.00%
Erik Perez
0
0%
Multiple Choice Poll. Voters: 2. You may not vote on this poll
Quote:
Speaking of that triangle choke, I didn't get a good view on it. What was he doing wrong? He shouldn't have needed to switch to an arm bar with the position he already had.
Big one was the wrong leg, if he had the triangle on the other leg he could have extended. But Perez was working a good angle with his arm and Albert wasn't straining his legs.
Quote:
Awful call. She'll still say she was right because refs for some reason can never admit they're wrong. It probably won't get overturned. That happens very rarely.



What kind of retarded logic is that?
sarcasm escapes you doesnt it? but either way, he had a triangle and couldnt get the right position to finish with tons of time and gets his face beaten in in the process.... either he didnt know how to do it, or the other guy was just that much better and defended it in every way.... that seems logical no?
---
Made by DP
R.I.P. Evan Tanner, you will be missed....
WWNPHD?
Did Anik really just use the term lay n pray?

Garbage commentating. It's called wrestling you tool.
---
2013 VIP FFL Champion
THE DRAGON RIDES AGAIN - 12/20/14
Machida - Alves - Cruz - JDS - Weidman - Condit - Pettis - Edgar - Cowboy - Dodson - Okami
A call so well even Kim Winslow couldn't screw that up.

Faber 3 Contracts - Cruz 0 Contracts
Flyweight
Join Date: Dec 2011
Location: Chile
Posts: 283
Great job by Proctor. Glad for him. Seems like a nice guy and I really like his style. Hopefully he can continue improving in the future.
---
Cerroney's Non-Paid FFL Warriors:
'The Natural Born Killer' Carlos Condit • Alexander 'The Mauler' Gustaffson • Daniel Cormier • William 'Patolino' Macario • Tony 'El Cucuy' Ferguson.
Who likes short shorts?

Cruz by the looks of things.
Rd 1 - Scilia

GOD DAMN good fight, seeya later Marcello

Faber - 3
Cruz - 1
Pretty late stoppage there. Don't know what the ref was thinking.
---
Will make predictions for credits. Please, I'm so broke.
Quote:
Pretty late stoppage there. Don't know what the ref was thinking.
Christian was throwing up his guard, it's his own fault for flopping four times in the first.
Marcello is probably the most retarded fighter I've ever seen. He gives Melvin Guillard a run for his money.
---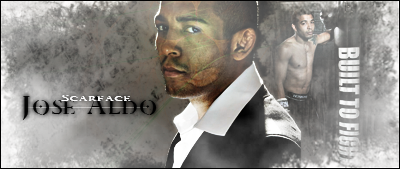 Currently Active Users Viewing This Thread: 1

(0 members and 1 guests)
Posting Rules

You may post new threads

You may post replies

You may not post attachments

You may not edit your posts

---

HTML code is Off

---