Honestly, I'd like Shogun to accept the fight, I think it'd be a war. None of you would even be considering him as a logical replacement if Dana hadn't said it in the same article that told us Thiago is out.

Glover is a beast, he's on a good win streak, watch his fights he's very well rounded. Shogun does not duck people though, we're talking about a guy who wants another crack at Jon Jones despite what happened in the first fight.
---
Quote:
Originally Posted by
The Best Around
View Post
This. He would have his way with Silva, who is really not that good. Then he would try to lobby his way to a title shot (undeservingly). Who the he'll does he want to fight? I guess Rampage or another name.
Shogun wasn't trying to get a title shot.
The UFC put together Shogun/Silva in hopes of getting Shogun back on track, this was before Glover even fought in the UFC, they need coaches for TUF Brazil 2 and Machida/Shogun III would make the most sense, so they give Shogun an easy opponent and they give Machida a guy who everyone thinks is an easy opponent although Bader has the ability to do exactly what Rampage did to him.
---
2013 VIP FFL Champion
THE DRAGON RIDES AGAIN - 12/20/14
Machida - Alves - Cruz - JDS - Weidman - Condit - Pettis - Edgar - Cowboy - Dodson - Okami
Bader would not have survived that third round.
---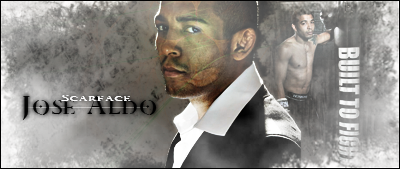 Quote:
Well maybe one can consider themselves a fan if they watch a bunch of high profile UFC PPVs for years....however that really wasn't the demographic I was speaking of.

Mainly because the former demographic fails to realize that guys like Rampage and Forrest and Shogun are barely relevant fighters anymore and will have to fight to EARN their spots as relevant contenders. Shogun can do precisely that by beating a dangerous, hungry fighter who stylistically should give him a ton of problems...

Instead of just giving him retreaded fights between the same fighters that keep consistently losing fights like Machida, Rampage and whoever.

Secondly, Gustaffson isn't available, but there's really nothing about this guy that makes him that much better than Teixeria...just 2 years ago the dude got steamrolled by a fringe top 10 one dimensional wrestler in Phil Davis...who was equally green by the way.

Texieria is polished and in the prime of his career right now and poised to make a title run. True fans have realized that this guy was arguably the best fighter not in the UFC above 170lbs...

By all means, show me how this so called legend does again a guy who is undefeated in 7 years...who has finished 14 of his 18 victims in the first round, including a palette of UFC vets and fighters....a guy who has stopped JDS conqueror Joaqim Ferriera and Mir conqueror Pe De Pano on the Brazilian circuit at HW. A guy who consistently shown world class boxing skills and has not only knocked out 11 men, but has separated himself from the one dimensional mooks of the division by showing off his legitimate BJJ black belt skills and showing excellent finishing skills on the ground with his submissions.

It will certainly tell me a lot more than a third fight with a guy he already beat twice...or a probable decision loss to a guy like Rashad.
You were saying something about Shogun not really being relevant since 05? So are we going down the road of 'Glover being undefeated in 7 years'? This sounds like a Hector Lombard scenario really.
Shogun:
-Middleweight GP Winner
-Former UFC 205lb Champ
Notable wins:
-Overeem x2 (before Alistair gained ridiculous mass)
-Rampage
-Machida (most people had him winning the first fight in what seemed to be a controversial decision)
-Forrest (lost debut fight)
-Liddell
-Sobral
-Arona
-Lil Nog
This resume in itself shows that he is relevant and faces the best competition. He had an extremely close decision loss to Henderson, got blasted by Jones... The first fight with Forrest he lost convincingly, then got robbed IMO against Machida in fight #1
Glover is a great fighter, don't get me wrong... but his only notable wins are Cruz, Ferreira and Sokoudjou (he beat Ferreira)...but is incredibly inconsistent.
The point i'm making is I don't mind Shogun fighting Glover because I think he'll beat him. However, I don't see it doing anything to boost rankings towards a title shot. Shoguns losses were to title holders of UFC or Strikeforce (fomer and current holders). Glover beat Kingsbury and has a 7 year unbeaten streak which is padded with a few good wins and a bunch from no names or guys that did nothing in their respective divisions.
---
R.I.P. PRIDE FC

Fedor-Shogun-Overeem-Cro Cop-Silva-Gomi-Henderson-Jackson

2014 NPFFL

Jon Jones . Travis Browne . Demian Maia. Cain Velasquez. Fabricio Werdum
Quote:
Dana is trying to push up and comers through the ranking for Jones other wise the devision is stuck. Using big names for up and comers is smart and if glover was to win then he would only be 1 fight away from title shot and jones has challengers. Problem is when fighters start to think there to good for fighters like glover then the devision is in trouble.
I don't think its because he thinks he is too good for Glover. Look what happened to Werdum when he lost to a virtually unknown Junior Dos Santos. His stock went way down and the UFC sent him packing. This could easily happen to Shogun. Or he might have to take a paycut.
---
You forget that this isn't just some brutal sport where everyones out to kill each other. Its much more like a game of physical chess.-looney liam
Currently Active Users Viewing This Thread: 1

(0 members and 1 guests)
Posting Rules

You may post new threads

You may post replies

You may not post attachments

You may not edit your posts

---

HTML code is Off

---