TUF: The Smashes settles on two weight classes, 170lbs + 155lbs
---
Quote:
The UFC recently announced the second international version of The Ultimate Fighter would be Australia vs. the U.K.

The Australian series, dubbed The Smashes – a play on the 130 year-old cricket rivalry – will see undiscovered professional MMA fighters from Australia and the United Kingdom live together in The Ultimate Fighter house in Australia and compete against each other for a UFC contract.

When announced, the call went out for applicants ranging from 135 to 170 pounds.

The UFC has now settled on two specific divisions. The Smashes will feature welterweights (170 pounds) and lightweights (155 pounds), according to Marshall Zelaznik, the UFC's director of international development.

Applicants that fit the bill will soon receive an email letting them know when and where to try out.

"Australia and the UK have a fierce, long-standing rivalry, and where better to settle the score than in the UFC's Octagon," said Zelaznik.

No coaches have yet been named for the series.
http://www.mmaweekly.com/tuf-the-sma...timate-fighter
Makes no sense to me. Middleweight and flyweight need an injection of talent so bad, Lightweight and Welterweight do not.
---

Join Date: May 2008
Posts: 11,388
TUF Seasons mostly feature LW aad WW fighters, the two most stacked divisions in the UFC. Makes no sense to me either.
They likely had to weigh the available talent and go with the weight classes that could provide enough suitable talent.
---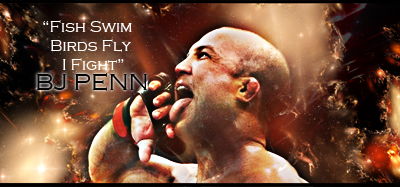 "If you get hit and it hurts hit him back you not knocked out yet."-Joe Doerksen
The Toxic Terrors (FFL)
Demetrious Johnson*Eduardo Dantas*Emanuel Newton*Will Brooks*Michael Page
A couple of brits who come to mind are Eugene Fadiora and.Colin Fletcher. Both very solid.
---
I hear ya!

But at the end of the day, how many fighters stay at their TUF weight once finished with the show. Most fighters on TUF fight above their normal weight because they don't have the 9-12 week training camp to diet and cut weight.

They try-out and fight at a weight they know they can make on a weeks notice, especially now that the fights are live (atleast in North America),

This season, guys like IQUINTA? he looks like he would be fighting at 145, even CHIESA, built like Cody McKENZIE will probably settle at 145,

But yes, they need more 185 plus and 145 and under
---
Ufc Events Attended:

Ufc Fight Night: Davis Vs Nogueira, Ufc 131, Ufc 143, Ufc 148, Ufc on Fox 5, Ufc 156, Ufc on Fox 8
-----

Chael Sonnen - "I was in public office, and I left public office the only way a person should..In Handcuffs"
They need more actual talent coming from TUF first of all the last TUF that produced anyone good was the Heavyweight season and Roy shouldn't have even be on that season. Schaub would be amazing if he could take a punch and Mitrione is an okay fighter too.

Guys like Brookins, Ferguson, Cheisa, they're going no where. Guys like Jones, Gustaffson, Olivera, Poirier those are the guys that should be on TUF. I think Jury and Lawrence will turn out to be pretty decent but hopefully these international TUF's will produce some decent fighters because the American TUF hasnt' done too good lately.
---
2013 VIP FFL Champion
THE DRAGON RIDES AGAIN - 12/20/14
Machida - Alves - Cruz - JDS - Weidman - Condit - Pettis - Edgar - Cowboy - Dodson - Okami
The Smashes.. Seriously?
So cringeworthy
As for the divisions.. sigh.. TUF is in desperate need of a new HW/LHW season!
Rob Sinclair
Freakshow
Pastou
Is Parke irish?
Tim Radcliffe
Mark Glover
Richie Downes
Chris Fishgold

Tom Breese
Marius Zaromskis
Danny Mitchel
Bola Omoyele
Bradley Scott
Luke Newman
Eugine Fadiora (If he isn't retired)
Bradley Scott

DREAM TEAM!!
Not gonna happen, think they might set us up for a fall like they did with the US team.

Edit: Smashes name is cringeworthy
---
Last edited by slapstick; 06-02-2012 at

07:24 PM

.
Fadiora fought and won at MW quite recently, though i'm sure WW wouldn't be a problem for a spot on TUF.

Personally i'd love to see the likes of Colin Fletcher, Ryan Scope and Dean Caldwell on there.
Currently Active Users Viewing This Thread: 1

(0 members and 1 guests)
Posting Rules

You may post new threads

You may post replies

You may not post attachments

You may not edit your posts

---

HTML code is Off

---