Rejecting UFC contract?
---
Recently Mamed Khalidov expressed interest in fighting for UFC, but once he got the offer he claimed the contract is laughable and he earns more in his native Poland.
---
Following: Cain , JDS, Werdum, Shogun, Machida, Weidman, Pettis, Aldo, Melendez
This is actually a bummer to hear... Cannibal always comes in and does work!

Really would have appreciated him at 205 in the UFC.
---
_RIVALS TOP 10

ANDERSON "THE SPIDER" SILVA
JAKE SHIELDS
NICK DIAZ
EDDIE ALVAREZ
JUNIOR "CIGANO" DOS SANTOS
GILBERT MELENDEZ
MAMED "THE CANNIBAL" KHALIDOV
HECTOR "SHANGO" LOMBARD
CAIN VELASQUEZ
GEGARD "THE DREAM CATCHER" MOUSASI

I think Khalidov would be a top 10 Middleweight. Top 5 even. He obviously feels that way.

Rejecting a UFC contract at any point makes no sense to me. Sure Khalidov could be earning a bigger fight purse at KSW, but sponsors would pay 10 times what they pay him now, and with his finishing record he'd probably pick up a few fight night bonuses.

The exposure you get from the UFC is going to be worth more in the long run than any immediate lost fight purse.
---
Megaweight
Join Date: Mar 2007
Posts: 5,499
I don't know the whole deal, but I have to find it very hard to find he could make more cash over the long term just fighting in Poland. In the UFC he will get the international exposure that would offer him a long term salary.

Who knows, maybe they only offered him a spot on TUF?
Join Date: Jun 2009
Posts: 20,854
Quote:
Recently Mamed Khalidov expressed interest in fighting for UFC, but once he got the offer he claimed the contract is laughable and he earns more in his native Poland. I would assume his pay would increase if he had good performances in the UFC, if not he would be released of his contract anyways and he would get alot more exposure so I see it as a win-win situation.
I was wondering if UFC contracts are really that poor? I know they usually dont disclose what is offered but any guesses?

Fedor is known for rejecting a great UFC contract a few years back, due to insistence in co-promotion

Jimi Manuwa rejected a UFC contract twice, but he claims he wants to get "more experience"

on a lighter note, Kurt Angle was offered a contract by UFC similar to that of Brock Lesnar, but it was probably just a marketing tool for him

Any others that couldnt reach a deal with UFC? I would really like to see Khalidov perform in the UFC though he wont be top 10 middleweight
Now probably. I think he has back issues now but he would have had amazing potential back when he was in his prime.
---
I would have loved to seen a healthy Kurt Angle in MMA but I think he broke his neck a few times in pro wrestling and abused steroids pretty badly.

As for guys like Khalidov he doesn't have a following amongst casual fans so it's probably true that he makes more money in Poland, the potential to make more money in the UFC is pretty high though. I'm sure all the top guys in each division make a good deal of money.
---
2013 VIP FFL Champion
THE DRAGON RIDES AGAIN - 12/20/14
Machida - Alves - Cruz - JDS - Weidman - Condit - Pettis - Edgar - Cowboy - Dodson - Okami
Khalidov isn't a particularly good fighter so any incentive based contracts aren't great for him.
---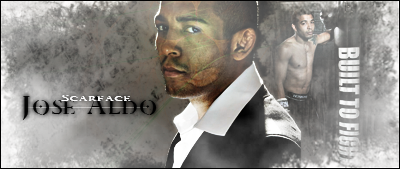 Join Date: May 2008
Posts: 11,322
Khalidov is UFC-material which makes it frustrating that he would reject a contract, even if the UFC pay didn't look great, the sponsorship deals would've improved greatly for him I would have thought. And after a decent win his UFC pay and interest in him as a fighter would've increased, geberating more cash for him.

Can't help but feel he didn't see the big picture here.
---
What sponsorships? You seriously think a mid level fighter is going to make more sponsorship money than fighting in his native country.
This dude would probably have to win 3 or 4 fights out of a 4 fight deal to make comparable money to what he's making in KSW..the UFC is a terrible option for him. He has no potential either to be a title contender either, so if prizefighting is the name of the game, best wishes and good luck to him. No shame to his hustle of can crushing in Poland for over 6 figures a year.
---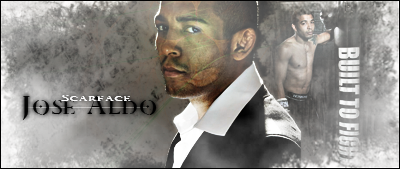 Currently Active Users Viewing This Thread: 1

(0 members and 1 guests)
Posting Rules

You may post new threads

You may post replies

You may not post attachments

You may not edit your posts

---

HTML code is Off

---