Fighters react to Jon Jones' crash and DUI
---
Great hearing how these guys worry about each other first before they pass judgement
---
I don't really like him as a fighter but I liked what Chad Mendes had to say. Cruz came off a bit douchey i think and Frank is always pretty insightful.
Thanks Buddy.. or Budhi
Have to spread some rep before I give it to you again.
---

Jones should be treated like an average person given the same sentence , fine and persecution he deserves and there is nothing more to say on the matter.
---
Bisping Fan extraordinaire
Velasquez will be back
JDS: "Dont drink. You are amazing."

Gotta love this guy.
Heavyweight
Join Date: Apr 2007
Posts: 3,709
I think JDS is right, if I think about it the net sum of drinking experiences in my life have been quite terrible. I've been hurt a few times and done some really stupid things while drunk, makes me respect JDS more.

As far as JBJ my guess is that he was pressured into drinking by somebody else and he didn't want to leave his Bentley overnight at a bar, he should have paid someone to drive it home for him, that service exists where I live. Nobody was killed, he'll get over it, the question is whether everyone else will.
Mir, JDS and Mayhem had the best reactions / advice. Really liked what Frank said at the end.
---
D. Cerrone | R. Souza | F. Werdum | R. MacDonald | M. McDonald | D. Maia | J. Mein | C. Condit
M. Coenen | S. Kaufman | A. Davis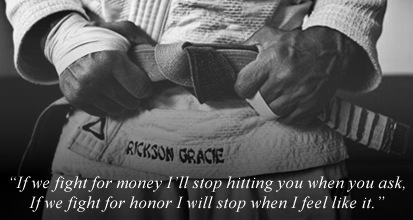 Frank Mir
---
BJ The Prodigy Penn
Alexander The Mauler Gustafsson
Cain Brock Smasher Velasquez
Anthony Rumble Johnson

2014 NPFFL Champ
Would you want someone else to drive YOUR Bentley home?

The annoying thing with this situation is just how Jones is a hypocrite. He says one thing in the media then his actions show that he doesn't actually do what he says.

So if he says he's not going to get a DUI and he goes out and gets one, what else is he going to do?

It's hard to trust anything that comes out of his mouth now. He's probably not even a Christian.
Heavyweight

Join Date: Sep 2007
Posts: 3,705
Great watch and very cool to see what some fighters had to say. I agree with Mir that a lot of the people who bash him, have probably done something similar, the only difference is they didn't crash or were caught. Everyones tolerance to alcohol is different, you may be over the legal limit and can be perfectly fine to drive a vehicle, doesn't mean its right. I'm sure he will learn from this, and I would take the advice from JDS, stop drinking!

You don't need to drink to have a good time.
Amateur
Join Date: Feb 2007
Posts: 191
While I personally do not drink and never have, I feel Frank Mir really put it into perspective. The numbers of people who drink and drive (And are not caught) is staggering. Jon Jones has made a huge mistake, especially considering his previous comments regarding the matter. I expect Jon to learn from this and to continually grow as a fighter and a man.

As far as Jon Jones and his religion... Well, even the Dalai Lama makes mistakes. Religion is (Amongst other things of course) about the pursuit of perfection. So long as you learn from your mistakes and do not repeat them, I would say you are on the right track.
Currently Active Users Viewing This Thread: 1

(0 members and 1 guests)
Posting Rules

You may post new threads

You may post replies

You may not post attachments

You may not edit your posts

---

HTML code is Off

---