Commentary: UFC Offers Injury Insurance / UFC fighters say low pay simply brutal...
---
So all these injuries occurring got me thinking about what's going on behind the scenes. For the most part it's pretty straight forward. Got a broken hand, can't fight, bad back can't wrestle, injured eye...no vision...so you're out for a while, etc...etc. All valid reasons. But it hasn't stopped fighters from fighting injured in the past. So I dug up this article on health insurance.
http://www.f4wonline.com/more/more-t...e-for-fighters
Article is dated earlier this year, but I think it's a very fascinating read especially the excerpts from "fighter X."
http://espn.go.com/espn/otl/story/_/...ainful-hit-all
"Their business (UFC) practices are hardcore and cut-throat. We're paid like entertainers when we should be paid like athletes. They want us hungry. They want us to be poor … so they have more control over us.
Just like in boxing, 10 to 15 years from now, just like you see a lot of old, broke boxers, you're going to see a lot of old broke MMA fighters."
My conclusion without writing an essay is that fighters are simply taking advantage of the injury insurance (rightfully so) and protecting their interests. Why fight and potentially lose everything. I am pro Zuffa as a business owner myself, but I feel the plight of the fighters for sure!
---
Marcus Aurelius: Tell me again, Maximus, why are we here?
Maximus: For the glory of the
Empire, sire.
Baked, not fried... the healthy choice.
Quote:
"Just like in boxing, 10 to 15 years from now, just like you see a lot of old, broke boxers, you're going to see a lot of old broke MMA fighters."
Some people end up old and broke in all walks of life... and some don't. I really don't see his point. Is he suggesting that all UFC fighters should end up with a fat wad and a comfortable life? Ridiculous.
Unlike most jobs, MMA puts the health of the worker in intently harmful situations. Most jobs will compensate for this by giving hazard/danger pay, or other health benefits.
Quote:
Unlike most jobs, MMA puts the health of the worker in intently harmful situations. Most jobs will compensate for this by giving hazard/danger pay, or other health benefits.
I understand that, but still ask, does he expect no UFC fighters to end up broke?
Flyweight
Join Date: Jun 2010
Posts: 336
Even if the UFC paid every fighter 10 million dollars per fight, some fighters would still make poor financial decisions and end up broke. Some people are just stupid and will never learn from other people's mistakes. That's life.

There are stupid kids, right now, forcing themselves to get accustomed to smoking cigarettes. There are stupid people, RIGHT NOW, trying crack or heroin for the first time.
The higher end of the roster will never be broke, the stars of the UFC can moan about pay all they want but they have a cheek. I've seen the primetime specials of there big mansions, and there fancy car's and big lifestyles. Yeah sure the tail end arnt paid that well, but that's like that in every sport. Fire men, police officers, paramedics they all risk there life's in there jobs aswell but there not millionaires.
---
Diaz..Edgar.. Cormier.. Cain.. Mir.. Overeem.. Jon Jones
Its like this if the UFC only had a few events a year and paid out big for those then half of the fighters would be fighting in low venues never to be heard from or given the chance to be seen. Yes it would be nice if they could all be rich but the sport isnt in a position to make everyone rich just for participating. Taking care of health insurance is a big plus now and taking advantage of it is absolutely their choice. But remember out of sight out of mind and that could effect their next contract.
This is an article from last year comparing Boxing payouts and MMA (UFC).
http://www.bloodyelbow.com/2011/3/15...boxing-and-mma
Quote:
In the comments of the earlier "Is the UFC's Purchase of Strikeforce Bad for the Fighters?" article by Jonathan Snowden, a discussion started on the relative pay structure of MMA and boxing. The main point that some seemed to harp on was that undercard fighters on boxing cards fight for "peanuts." As I promised I would do in those comments I contacted the Nevada State Athletic Commission to get the full pay rundown for the six pro boxing events in the state so far in 2011.

This is going to be "numbers heavy" as we go through the cards and look at some of the details. The card disbursement is interesting as we see ESPN 2, HBO, Showtime, PPV and Fox Sports Net events all covered:

January 7 - ESPN 2 Friday Night Fights

Mauricio Herrera ($8,500) UD-12 Ruslan Provodnikov ($10,000)
Demetrius Andrade ($8,000) UD-8 Albert Herrera ($6,500)
Lonnie Smith ($800) KO-1 Jose Gomez ($1,800)
Harry Namauu ($2,000) UD-6 Manuel Otero ($1,500)
Richard Contreras ($1,200) KO-1 Juan Tepoz ($1,200)
Oscar Andrade ($1,200) UD-4 Deth'Marcus Hall ($1,200)
Jesus Gutierrez ($1,200) NC Franky Martinez ($1,200)

Total Payouts: $46,300

This was a small televised show and the top two fights had decent pay. Lonnie Smith stands out as a particularly low payout. He was a local fighter with an 11-2 record facing a guy in Gomez who was 3-4 entering the night. That's simply filling out the card. A fight like Andrade/Hall was two guys over 25 years old both only 3-4 fights into their career so it's hard to say they should have been raking in big bucks for their apperance.



January 22 - Top Rank Live on Fox Sports Net

Diego Magdaleno ($8,500) TKO-5 Marcos Leonardo Jimenez ($6,000)
Robert Marroquin ($7,500) TKO-4 Eduardo Arcos ($6,000)
Jose Benavidez ($4,000) UD-6 Fernando Rodriguez ($3,000)
Julio Cesar Dos Santos ($2,500) RTD-5 Valente Tinajero ($2,500)
Abraham Han ($2,000) TKO-2 Orphius Waite ($3,000)
Anthony Lenk ($3,000) UD-6 Tyler Pogline ($2,000)
Jesse Magdaleno ($2,500) TKO-3 Cain Garcia ($1,500)

Total Payout: $54,000

Low man on the payday totem pole was Cain Garcia. Garcia was 0-1 heading into the bout and facing a guy in Magdaleno who was 1-0. I want to make it clear that while it's easy to say "no one should make $1,500 for a fight" the reality is, making $1,500 when you're a career 0-1 ain't a bad gig.

February 19 - HBO World Championship Boxing

Nonito Donaire ($350,000) TKO-2 Fernando Montiel ($250,000)
Mike Jones ($75,000) UD-12 Jesus Soto Karass ($75,000)
Mark Jason Melligen ($10,000) UD-10 Gabriel Martinez ($6,000)
Mickey Bey Jr. ($8,000) MD-8 Jose Hernandez ($6,000)
Mike Alvarado ($20,000) RTD-4 Dean Harrison ($8,000)
Yordenis Ugas ($3,000) UD-6 Carlos Musquez ($2,500)
Rodrigo Garcia ($5,000) UD-4 Gerald Jordan ($3,500)
Ignacio Garcia ($2,200) MD-4 Armando Dorantes ($2,800)

Total Payout: $827,000

Low man this time was Ignacio Garcia. Garcia was a career 3-3 while his opponent was 8-2 but had never beaten an opponent who entered the night with a winning record. While the usefulness of the bottom of the undercard on a show like this is something it is more than fair to question, I don't see anything that sticks out as unfair pay.

February 26 - Showtime Championship Boxing

Brandon Rios ($125,000) TKO-10 Miguel Acosta ($125,000)
Robert Marroquin ($7,500) UD-8 Gilberto Sanchez Leon ($6,750)
Anthony Lenk ($3,500) TKO-6 Terry Buterbaugh ($2,500)
Andy Ruiz Jr. ($3,000) UD-6 Alvaro Morales ($2,500)
Mike Lee ($5,000) TKO-1 Pablo Gomez ($1,500)
Jesse Magdaleno ($2,500) TKO-1 Jamie Gutierrez ($1,500)
Hiromitsu Miura ($600) TKO-1 Ramiro Bueno Jr. ($1,500)
Aaron Garcia ($5,000) MD-4 Alejandro Lopez ($4,000)

Total Payout: $297,350

This is a weird card thanks to it being a split show on Showtime. Rios/Acosta was the main event and the co-main event was a bout out in Nebraska. This accounts for the huge drop in pay from the main event. Miura only made $600 but if we've learned anything about foreign fighters it's to never trust the reported payout. The $1,500 payouts belong to guys like the now 1-3-1 Pablo Gomez, 3-5 Jamie Gutierrez and 1-2 Ramiro (no) Bueno.

March 12 - Showtime PPV

Miguel Cotto ($1,000,000) TKO-12 Ricardo Mayorga ($50,000)
Miguel Vazquez ($150,000) UD-12 Leonardo Zappavigna ($65,000)
Pawel Wolak ($75,000) RTD-6 Yuri Foreman ($100,000)
Matt Korobov ($10,000) TKO-1 Michael Walker ($7,000)
Juan Gonzalez ($3,500) TKO-1 Jeremy McLaurin ($4,500)
Eric Molina ($8,000) TKO-6 Joseph Rabotte ($4,000)
Jesus Rojas ($3,000) UD-6 Isaac Hidalgo ($3,000)
Tommy Zbikowski ($50,000) TKO-1 Richard Bryant ($1,500)

Total Payout: $1,534,500

Tommy Zbikowski was a Notre Dame safety and now plays for the Baltimore Ravens, this was his second pro bout and was clearly there for the "celebrity factor" while Richard Bryant was there because he was a 1-2 guy who was likely to go down early. Other than that there isn't anything I would say that sticks out as shocking. Rojas is a minor prospect (17-1) who appears to be on the "beat guys with bad records" path to an eventual undeserved shot at a minor title. Mayorga got paid much less than Cotto but is rumored to have received a percentage of PPV sales to offset that.

Now, let's look at UFC 126 (also held in Nevada so we know methods of reporting pay are the same):

February 5 - UFC 126 PPV

Anderson Silva: $200,000 (includes no win bonus) def. Vitor Belfort: $275,000
Forrest Griffin: $275,000 ($150,000 win bonus) def. Rich Franklin: $75,000
Jon Jones: $140,000 ($70,000 win bonus) def. Ryan Bader: $20,000
Jake Ellenberger: $32,000 ($16,000 win bonus) def. Carlos Eduardo Rocha: $8,000
Miguel Torres: $56,000 ($28,000 win bonus) def. Antonio Banuelos: $9,000
Donald Cerrone: $36,000 ($18,000 win bonus) def. Paul Kelly: $19,000
Chad Mendes: $19,000 ($9,500 win bonus) def. Michihiro Omigawa: $8,000
Demetrious Johnson: $10,000 ($5,000 win bonus) def. Norifumi Yamamoto: $15,000
Paul Taylor: $36,000 ($18,000 win bonus) def. Gabe Ruediger: $8,000
Kyle Kingsbury: $20,000 ($10,000 win bonus) def. Ricardo Romero: $10,000
Mike Pierce: $28,000 ($14,000 win bonus) def. Kenny Robertson: $6,000

Total Payout: $1,305,000 + 300,000 reported bonuses = $1,605,000

The takeaway here is that clearly the drop off in pay from the top of the card to the untelevised undercard for boxing is substantial but no one seems to be getting paid significantly less than they deserve. The pay disparity is based solely on the lower quality undercards than you find in the UFC. Obviously, these higher quality undercards are a great thing for MMA fans and the UFC has done a wonderful job of making undercards matter. But that is also out of necessity to get fighters under contract the fights they need without running hundreds of shows.

Still, looking at a complete card rundown should put an end to the idea that fighters on the low end of these boxing cards are getting a fifty dollar bill and a handshake.

---
I-ya,
I against I,
flesh of my flesh,
and mind of my mind,
two of a kind but one won't survive,
my images reflect in the enemies eye,
and his images reflect in mine the same time
MosDef " I against I"
Megaweight
Join Date: Mar 2007
Posts: 5,499
If in 10-15 years we see a bunch of broke old MMA fighters it will be for the same reason we see a bunch of broke old NFL players, or NBA players, etc. People who make bad decisions with their money. If you get into MMA with the idea of making 10M a fight, you are in the wrong business. MMA is still in it's childhood and while there are millionaires being made, most won't make it to that level, and they shouldn't. The base pay will go up, but fighting two to three times a year on an undercard, going 1-2 or 2-1 in boring decision fights should not make you wealthy.

The long and short of it, you sign the contract and know what you are getting into. Plus we know from countless sources that the UFC pays a lot more money than their contract stipulates. So I don't feel bad for anyone over money woes.
Can't remember the source, was either mma show or mma hour. In an interview talking about fighter pay, the individual talked about how a boxer starting their big-time pro career can get paid as little as $500 IF they win, but (for the most part) an up and coming UFC fighter making their debut is almost guaranteed $6,000 just to fight.


If you look at the distribution of money in a UFC card compared to a boxing card, the UFC is a lot less top-heavy than the boxers. Not everyone can make Mayweather money.
---
D. Cerrone | R. Souza | F. Werdum | R. MacDonald | M. McDonald | D. Maia | J. Mein | C. Condit
M. Coenen | S. Kaufman | A. Davis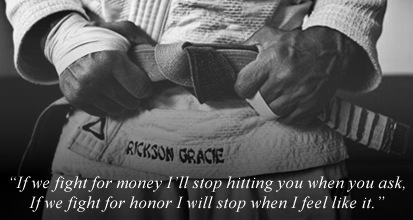 The term "Boxing Money" is over-used, Boxing Money isn't the same as "Pacqiuao/Mayweather Money"

Looking at that card that was posted, Anderson likely made millions for that Vitor fight, it did a great buyrate and was a big deal in Brazil, Anderson will also make millions for the Chael fight as will Chael. If I had to imagine, Vitor got a couple million and Okami might have got a million for his fight with Anderson too.

Forrest probably got a nice check, as did Rich, Jones and Bader probably brought home the bacon too.
---
2013 VIP FFL Champion
THE DRAGON RIDES AGAIN - 12/20/14
Machida - Alves - Cruz - JDS - Weidman - Condit - Pettis - Edgar - Cowboy - Dodson - Okami
Currently Active Users Viewing This Thread: 1

(0 members and 1 guests)
Posting Rules

You may post new threads

You may post replies

You may not post attachments

You may not edit your posts

---

HTML code is Off

---