Such Great Heights
---
So the Jon Fitch/AKA documentary is out on iTunes and Amazon now. Anyone else seen it? I thought it was pretty awesome, obviously I'm a huge fan of Fitch. It was really cool because I've never seen inside of the lives of a camp of fighters like that. I think it does it so much better than the Primetime shows do. Go watch it if you can!
Amazon Link
It's $4 to rent, $15 to buy.
iTunes Link
Heavyweight

Join Date: Sep 2007
Posts: 3,705
It took them 4 years to get this ready? pretty long time. Don't know if it was anything after the GSP fight, as it says its Jon Fitch preparing for the biggest fight of his life against GSP.
No it's the lead up to the GSP fight and like the few days following. Kinda sucks that it took them that long to get it ready, I agree, because it would've been way more effective if it was out earlier. Still cool though.
It took them a while because, one its an independent film, two its about Jon fitch who isn't a huge draw no matter how you cut it. And also it took a very long time because the company was trying to get rights to use UFC licensed footage.

Sent from my Desire HD using VerticalSports.Com App
---
Think. It Ain't Illegal Yet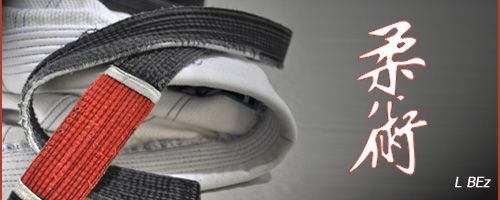 "Discipline Hurts Less Than Regret"
I"m not a huge Fitch fan but I enjoy watching shows about the behind the scenes stuff fighters go through.

Thanks for the heads up...+rep and i"ll check it out once I get home.
---
1. BJ "The Prodigy" Penn
2. Dan "Hollywood" Henderson
3. George "Rush" St Pierre
freakin' thread title got the song stuck in my head...


Quote:
It took them 4 years to get this ready? pretty long time.
Fitch even stalled on the release date
---
Member of the Anti-Fitching Society. Stop Fitching and Fitchery in MMA now!
-------FREE CHARLIE Z-------
FFL
'Roudy' Ronda Rousey, Fabricio Werdum, Vyacheslav Vasilevsky, Eric Koch, Alexander Sarnovsky
Fitch may not be the most exciting fighter but this documentary should be great. Hopefully it gives an insight to his true mental state before the WW title fight.

I have been waiting for a proper modern MMA fighter documentary for years. I still love watching the Mark Kerr smashing machine documentary from older MMA.
---
Franklin,Gouveia,Maia,Kharitonov,Hunt,Liddell,Pari syan,Hardy,Shlemenko,Machida,Gomi,Bustamante,Evans ,Edgar,Hathaway,Bonnar,Murray,S.Carter,Ludwig,Pett is,K.Gill,Sobral,Mousasi,D.Cruz,Arona,Nogueiras,Co te,Ole Laursen,Kawajiri,Sakuraba & K1 Lebanner!
Currently Active Users Viewing This Thread: 1

(0 members and 1 guests)
Posting Rules

You may post new threads

You may post replies

You may not post attachments

You may not edit your posts

---

HTML code is Off

---