Join Date: Jun 2009
Posts: 20,849
Chris Lytle happy in retirement, but willing to fight underground for millionaires
---
Quote:
Chris Lytle is happy in retirement, but the UFC veteran told MMAjunkie.com Radio (
www.mmajunkie.com/radio
) he sees a few scenarios in which he could be lured back to the cage.
One would be a late-notice opportunity in which he's not stuck in a three-month training camp and away from his family.
The second is a bit odder – and would require an underground fight venue with rich men smoking cigars, drinking wine and betting a million dollars on his fight.
Lytle, the UFC's longtime blue-collar workhorse, closed out his 12-year MMA career this past August with a 31-18-5 record, including a 10-10 mark in the UFC. That record may seem pedestrian, but consider the details: Only six fighters have logged more UFC appearances than Lytle, he's scored a record 10 fight-night bonuses (six for the night's best fight, three for the best submission, and one for the best knockout), he was a runner-up on "The Ultimate Fighter 4," and he closed his career on a high note with five victories in his final six fights. He's also never been submitted, and his only stoppage losses were due to cuts.
The married father of four and Indianapolis firefighter recently fell short in his Indiana State Senate run, but he's kept busy training other fighters, and he's heavily involved in the Indianapolis Police Athletic League (Indy PAL), a nonprofit organization that teaches martial arts to inner-city kids.
The lure of the cage, though, is strong for the 37-year-old. He has no immediate plans to return to it, but he admits the right opportunity would be tempting.
"I'd love to, but the reason I decided to stop fighting was because I just wasn't being a good dad," he told MMAjunkie.com Radio. "If I came back and fought again ... it'd be that I know the right thing and wasn't doing it. That'd be very hard for me to do."
But he sees a scenario in which he could both be with his family and fight again.
"I've talked to a couple people, and ... here's the only condition in which I'd take a fight," he said. "Let's say it's about four days out (from a UFC) event, and someone got hurt. And it was the right kind of fight, and they say, 'We need you Chris.' Then I might do it because I'm still in pretty good shape. And if I didn't have to go out and spend all day training, spend time away from my family, I'd do that. I'd hop in last minute. That wouldn't be too bad. That could be a possibility."
Another possibility? Brace yourself. Because he knows it's a bit far-fetched.
"Now, this is going to sound a little crazy, but I know there's someplace where you know like (UFC president) Dana White and his real rich friends – some of the richest people in America – sit around and in some dark room and have cocktails and smoke cigars, and they're betting a million (dollars) on these little underground fights," he said. "Hey man, just bring me out there for a day. I'll do one of these underground fights, and nobody has to know about it.
"That would be fun for me because it'd be the competition I enjoy. I would do that. So if you hear any real rich people putting on these fights, let me know. I'll show up."
But haven't we seen this before with Kevin "Kimbo Slice" Ferguson's backyard events – or in nearly every 1980s martial-arts movie and post-apocolytpic thrillers about the future? Lytle laughs and lets us know his standards are higher.
"It's not going to be with a bunch of idiots betting 500 bucks," he joked. "I want to be in one of these nice, classy places. People in there drinking wine or smoking cigars. Probably not wine, actually. Whatever rich people drink. It'd be high-end. People betting $500,000 per fight. ... Not somewhere were they're betting craps with their drug money on the side."
In all seriousness, though, Lytle likely won't be fighting above or below ground. He made promises to his family, and he plans to stick by them.
Besides, he got as close to a storybook ending that a fighter can hope for. At UFC on Versus 5, his final MMA appearance, he choked out Dan Hardy and picked up two fight-night bonuses.
"My last fight ended so good," he said. "How could I really top that?"
http://mmajunkie.com/news/29193/ufc-...llionaires.mma
---
Like the movies?

Don't people die there?!

If ever suddenly dies in some kind of freak accident... this will be in the back of my mind...
---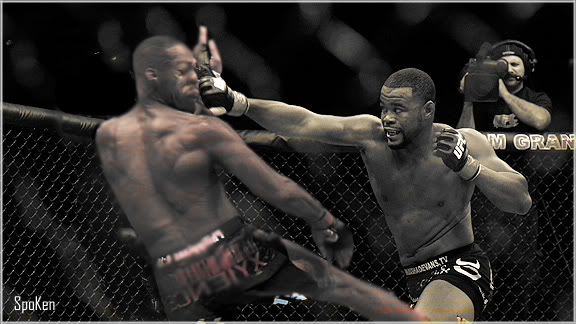 Sweet sig by Life B EZ
I feel like I get paid way to much money, but not enough -Nick Diaz
Lytle has to be the most high profile irrelevant fighter I've ever seen in my life.
Bantamweight
Join Date: Dec 2007
Posts: 797
I miss Chris Lytle fights lol
Lolz...you know they probably do exist somewhere, but I'd have to say that's more in the TV realm.
---
Marcus Aurelius: Tell me again, Maximus, why are we here?
Maximus: For the glory of the
Empire, sire.
Baked, not fried... the healthy choice.
Lytle is the man! He always had great fights.
---

Fedor, Mir, Lytle, Serra, Hendo, Chuck, Minowaman, Maynard, Forrest, Hunt
Pickett, Cerrone, Matt Brown, Bisping, Weidman, Barnett, Lawler


Quote:
Lytle has to be the most high profile irrelevant fighter I've ever seen in my life.
He was never a big threat to the title in UFC and never really had a huge following but he was a true MMA fighter and that has to be recognised.
Lytle had a traditional UFC mentality fighting in a modern era and still gave a good fight to anyone in the division.
The guy had a great fighting will and put on exciting fights/finishes.
---
Franklin,Gouveia,Maia,Kharitonov,Hunt,Liddell,Pari syan,Hardy,Shlemenko,Machida,Gomi,Bustamante,Evans ,Edgar,Hathaway,Bonnar,Murray,S.Carter,Ludwig,Pett is,K.Gill,Sobral,Mousasi,D.Cruz,Arona,Nogueiras,Co te,Ole Laursen,Kawajiri,Sakuraba & K1 Lebanner!
Currently Active Users Viewing This Thread: 1

(0 members and 1 guests)
Posting Rules

You may post new threads

You may post replies

You may not post attachments

You may not edit your posts

---

HTML code is Off

---