Did anyone think Wanderlei won?
---
I gave Wanderlei the 1st. He landed a lot of right hands and some counter left hooks I don't think were counted. I thought he may've taken that 1st frame considering he landed the cleaner shots and may've outworked Franklin.
I definitely gave Wanderlei the 2nd.
A case could've been made for Wanderlei taking the 5th. Franklin was on his bicycle & didn't do much. Wanderlei could've stolen the round with the flurry at the end.
I doubt I'll watch it again, but those were my initial impressions.... bizarro mirror world, twilight zone-ish, though they may be...
---
Hard work is the only real PED.
Not really. Outside of that damaging flurry, Wand didn't do much.

As for the fifth, Silva may have been coming forward, but he was still a human punching bag.
Definitely not, I gave rounds 1,3,4 and 5 to Rich. Thinking Wanderlei won is Bradley/Pacquiao-style judging imo.
---
unless you scored round 2 a 10-5 round... No!

Edit: I was surprised that not one of the judges scored it 10-8 though. Seemed a pretty clear cut 10-8 to me.
---
For that to have been a 10-8 Wanderlei would have had to be winning the round going into that last minute, he wasn't Rich was.

Watching it again Rich basically was winning that fight for 22/23 minutes.
hmm i always think when you get that close to finishing you should get a 10-8. It wasn't like the Wandy/Bisping fight where he simply rocked and dropped him after getting controled for the rest of the round. He was literally a few punches from finishing the fight and Franklin was completely out of it.
---
You may wish for that to happen but the reality is 10-8's are only saved for when you see a fighter get dominanted for the full round, dropped or put up no offense. I remember the Dan Hardy/Anthony Johnson fight where Dan was on his back for the whole 15 minutes just holding onto an arm and that was good enough to give him three 10-9 rounds. Rich was dropped twice in the fight in a 41 second period of time but he was able to scramble and even get to his feet with a single.

Not to take anything away from Wanderlei it was a great fight for him, but Rich clearly won that fight 49-46.
Nope. Had it 4 rounds to 1 for Franklin. I wouldn't call round 2 a 10-8 because Franklin was winning the round until he got hurt in the last minute. If Wanderlei hurt him closer to the beginning of the round, I'd be all for a 10-8. That wasn't the case though.
---
Will make predictions for credits. Please, I'm so broke.
Nah I had it 4 to 1 Rich in the discussion thread but I did give Wanderlei the second 10-8, Wanderlei nearly had him done for.
---
2013 VIP FFL Champion
THE DRAGON RIDES AGAIN - 12/20/14
Machida - Alves - Cruz - JDS - Weidman - Condit - Pettis - Edgar - Cowboy - Dodson - Okami
I gave wand a 10-8 second and couldn't remember how the first went. I was on the fence with the fifth until Franklin hurt him at the bell, otherwise I would probably have scored that round for wand and had a draw. When it was over I had rich ahead though. I could see a possible judge scoring it a draw the hiding had been a little weird to that point, but I had Rich winning.

Sent from my Desire HD using VerticalSports.Com App
---
Think. It Ain't Illegal Yet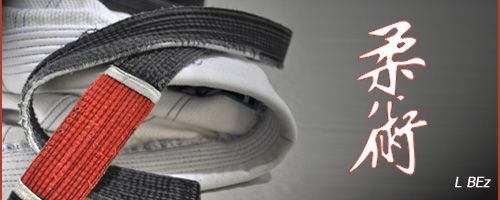 "Discipline Hurts Less Than Regret"
Currently Active Users Viewing This Thread: 1

(0 members and 1 guests)
Posting Rules

You may post new threads

You may post replies

You may not post attachments

You may not edit your posts

---

HTML code is Off

---