View Poll Results

: Your prediction

Mike Easton
5
45.45%
Ivan Menjivar
6
54.55%
Draw
0
0%
Voters: 11. You may not vote on this poll
***OFFICIAL*** Mike Easton vs. Ivan Menjivar Pre/Post Fight Discussion
---
Bantamweight bout: 135 pounds
---
Love the way both these guys fight, should be a close war so I'll pick Menjivar because he's on my FFL.

I think Easton takes it though.

Why is this fight getting zero attention??? Fireworks almost guaranteed, great technical fighting definitely guaranteed.
---
I imagine this will be fight of the night if the main event isn't. Leaning towards Menjivar but that's only because I don't remember too much about Easton. I remember him being built like a brick shit house and being in wars but that's it.
---
Will make predictions for credits. Please, I'm so broke.
This is the most overlooked fight of the card.

Two very exciting fighters, who always deliver. Skilled and tough as nails,

Should be a good one.

PS: i sometimes think they're brothers...lol
---
.
BELIEVE!
Easton/Papazian and Albert/Menjivar were nice little scraps. I'm not sure whose gonna win though, looking forward to the fight though.
---
2013 VIP FFL Champion
THE DRAGON RIDES AGAIN - 12/20/14
Machida - Alves - Cruz - JDS - Weidman - Condit - Pettis - Edgar - Cowboy - Dodson - Okami
Bantamweight
Join Date: Jul 2010
Posts: 769
This is going to be awesome. Easton by DOMINATION
Nice shout out to andy hug
---
If a law is unjust, a man is not only right to disobey it, he is obligated to do so. ~ Thomas Jefferson
Sig by D.P.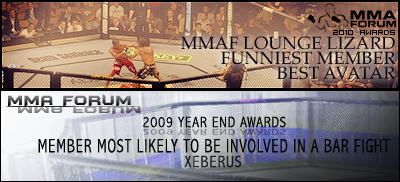 Crowd are a pack of idiots, booing that. It was a great stand up fight.
I ******* hate Easton...guy is yelling and screaming about his big shit after putting on that horrible fight. finish somebody before you open your mouth.
---
Think. It Ain't Illegal Yet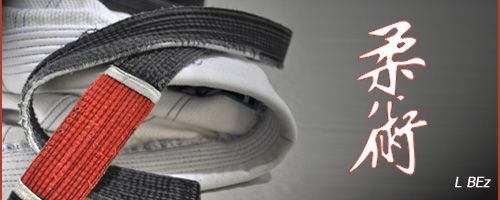 "Discipline Hurts Less Than Regret"
Currently Active Users Viewing This Thread: 1

(0 members and 1 guests)
Posting Rules

You may post new threads

You may post replies

You may not post attachments

You may not edit your posts

---

HTML code is Off

---