MMA Fanatic
Join Date: Jul 2012
Posts: 2
What are your plans/routine for tonight?
---
I live in the UK, so for me things don't kick off until 2am.
I'm currently having a huge debate inside my head whether to go for a nap or not, because I have a bad habit of staying in bed once I get in it.
I've got 18 bottles of Grolsch ice cold in the fridge and two 20 bags of green (40 pounds worth) just in case.
I'm going to be up until around 6am, so I bought 2 Yorkshire pudding dinners to pop in the oven whenever the hunger strikes.
My Mum knows my plans for this evening, but her bedroom is right above the lounge where I'll be watching, so there's always issues with smoke/smell and noise levels. I sucked up to her over the last hour or so ago, so I should have no problems
I will probably drink my first beer at 11:30pm to 12 and play Max Payne 3 until the main card starts whilst I watch the pre-lims on Facebook (if they are?).
Sorry to all who really didn't want to know any of this information - but if you fancy, share your plans and routines ahead of tonight!
p.s. this is the life of an MMA fan with no friends (
) who are fans... How sad.
Go for a nap man, trust me! Tonight is gonna be wild, you have an awesome card of fights and I'm sure it will follow with an awesome night of drinking and partying.
---


Goodbye Tito, thanks for the 15 years of amazing fights, top level entertainment and controversy!
Try to sleep as much as I can this evening, wake up at 2am for the fight, go back to bed when it's over then get up at 9am for work. I cannot stay awake for it if I'm on the beer.

I do have Sky+ but I just have to watch these big events live, also I've been a bit pissed off lately with the events I've recorded, go to watch it the next day and the last half hour was cut off. I could only watch the first two rounds of Maynard vs Guida on my TV then it stopped, shit fight but if ESPN did that on Silva vs Sonnen I'd be pretty angry.
---
I will be going to bed at midnightish and waking up at about 8am UK time to watch it recorded.. does this make me a bad fan?
One day I will stay awake for the fights! Just can't afford to be tired on Sunday due to family commitments
Gonna go to Boston Pizza to eat and watch the fights, around 6pm cause they show the prelims.
---
D. Cerrone | R. Souza | F. Werdum | R. MacDonald | M. McDonald | D. Maia | J. Mein | C. Condit
M. Coenen | S. Kaufman | A. Davis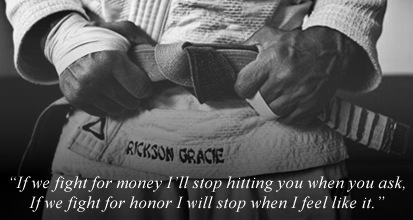 I feel your pain.

Likewise i've got a fridge full of beer, Domino's last orders are 23:45 so will probs order around 23:30 and enjoy my first cold berverage around that time.

Fingers crossed i'll stay awake til the Main Event.
Quote:
Gonna go to Boston Pizza to eat and watch the fights, around 6pm cause they show the prelims.
You have pizza restaurants that put UFC on the TV? And the prelims? That would not happen here even if it was on at a more sensible time. I is jealous, I'll add that to my list of many other reasons to try and flee this ruined land.
---
Flyweight
Join Date: Jun 2012
Posts: 242
If you're gonna smoke shit I'd suggest you take a nap so you don't get sleepy.

As for myself. I'm going to watching it sobre on my lappy. Just like you, I don't have any mates that are MMA fans, although I wouldn't consider myself a hardcore fan by any means. I only watch MMA when there's something exciting going on.
Banned
Join Date: Jun 2012
Location: Manchestoorrrrrrr
Posts: 1,469
All this talk of ale and food is torturing me. I had to have an infected tooth pulled out today, dear god, it was absolutely gruesome.
No food, no drink for me
Currently Active Users Viewing This Thread: 1

(0 members and 1 guests)
Posting Rules

You may post new threads

You may post replies

You may not post attachments

You may not edit your posts

---

HTML code is Off

---