Quote:
Chael Sonnen:- 5-5 in the UFC, enters the biggest fight in UFC history.

Bisping's learning from Sonnen.
To be fair, A LOT of those losses were from Chael's early days and he's shown dramatic improvements.
Banned
Join Date: Jun 2012
Location: Manchestoorrrrrrr
Posts: 1,469
I still think Bisping beat Chael Sonnen. First two rounds were close, but I thought they were quite clearly 10-9's for The Count. 3rd was obviously Sonnens but it wasn't ever close to being a 10-8 round.

Bisping would repeatedly take Stann down and probably earn a TKO victory from ground strikes. Say what you want about his pillow fists, but his ground and pound is pretty solid.
Quote:
Bisping would win on points against Stann IMO if he made it through 3 rounds...

He can outwrestle Stann 10 times out of 10.

But... I just think if the fight stayed standing that Stann would knock Bisping out.
For sure Bisping is technically better striking and will always outstrike Stann. In MMA the better striker can still lose and your right with Stann having a good chance to KO Bisping despite being technically inferior.
Its a great matchup if UFC can seal this bout.
---
Franklin,Gouveia,Maia,Kharitonov,Hunt,Liddell,Pari syan,Hardy,Shlemenko,Machida,Gomi,Bustamante,Evans ,Edgar,Hathaway,Bonnar,Murray,S.Carter,Ludwig,Pett is,K.Gill,Sobral,Mousasi,D.Cruz,Arona,Nogueiras,Co te,Ole Laursen,Kawajiri,Sakuraba & K1 Lebanner!
I like Bisping, but it's weird how he always picks fights with anyone, especially when said fighter name drops him. Anyway, Bisping interests me the most out of all the current MW's to fight Silva (not counting Rashad moving down). So I'd like to see Bisping beat Stann and get a shot.
---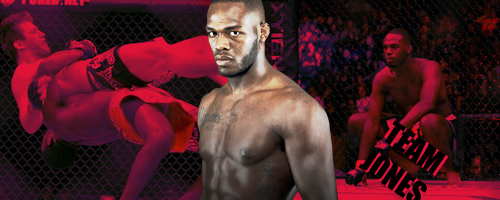 Christ, people, get off of the 'Bisping beat Sonnen' nonsense. The record books are closed. The first round was as razor close as it could possibly get, with no definitive winner. The second round, Bisping edges ever so slightly. The third round, Sonnen demolishes and dominates. The right man won. Let it go, because our thoughts, analysis, and speculation are irrelevant.

And for what it's worth, I'd pick Mike to beat Stann on the feet. Stann has more power, but I see Bisping as the superior striker. I've rather come to enjoy his style.
Currently Active Users Viewing This Thread: 1

(0 members and 1 guests)
Posting Rules

You may post new threads

You may post replies

You may not post attachments

You may not edit your posts

---

HTML code is Off

---