Flyweight
Join Date: Apr 2010
Posts: 260
like the last round of their last fight, a lot of their fight involved Tito standing still, tired and allowing Forrest to hit him. Tito is hardly in any condition to fight nowadays either, guy's cardio is horrific (not that it matters b/c he's retired now). how can Tito claimed to have won the fight? What a dunce.
Tito Ortiz is the most pretentious sore loser in MMA, this guy has no shame to go on about his ridiculous excuses and total delusions of his actual ability. I mean Forrest looked bad in that fight but someone needs to slap Tito in the face with the fight breakdown because he got out-struck 2:1.
Forrest was within the legal limits. I don't see what the problem is, unless Tito is still bitter about the post fight interview Forrest gave him.
I love that he put a hashtag and proceeded to mispell "steroids".

Well, at least this is a much better excuse than "I HAVE A CRACKED SKULL!"
---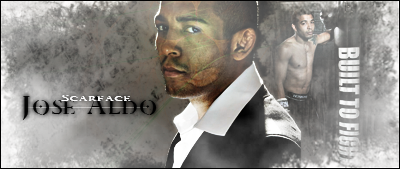 So what steroid did Forrest test positive for?
---
2013 VIP FFL Champion
THE DRAGON RIDES AGAIN - 12/20/14
Machida - Alves - Cruz - JDS - Weidman - Condit - Pettis - Edgar - Cowboy - Dodson - Okami
Man Tito never shuts up. such a giant-attention-whore-baby. I thought since he retired this would be the one time he kept his mouth shut, but no.
I also want to hear what Forrest was caught for? We are all discussing this tweet but I haven't seen anything official about Forrest testing positive yet.
edit:
http://www.mixedmartialarts.com/news...48-Tito-livid/
hmm
Quote:
Originally Posted by
TheLyotoLegion
View Post
So what steroid did Forrest test positive for?
Looks like he was allowed to use TRT.
---
mad props: Toxic
I can honestly see why Tito's upset.

Being much older than Forrest and being a big LHW himself, the dude probably has low testosterone himself. He looks his age in the cage.

Forrest using to get his levels back to that of a prime fighter gives him as much as an advantage as a dude using prescribed anabolics to get up to Alistair Overeem levels.
---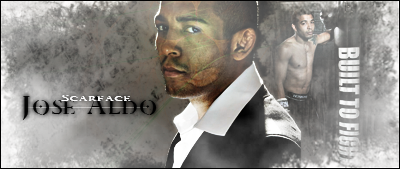 I despise TRT, but Forrest was in the normal range accepted by the commission so technically it isn't cheating.

I do however find it funny that the guy that can be quoted saying "If you're not cheating, you're not trying hard enough", is now labeling others as cheaters.
---
Always Supporting Fighters That Fight to Finish or be Finished

Edson Barboza
Jose Aldo
Conor McGregor
Nate Diaz
Donald Cerrone
Gabriel Gonzaga
Brandon Thatch

He just can't swallow the lose to Forest. This is the actions of the loosers and LAMERS too!
Hall of Fame ha? heheheheh
I think you're supposed to be in the "Hall of Lame"!
---
Fedor Emelianenko:
The one who doesn't fall, doesn't stand up
Fedor Emelianenko
|
Anderson Silva
|
Carlos Condit
|
Frankie Edgar
|
Khabib Nurmagomedov
Ortiz is acting like a spoiled teenage girl crying for attention.
---
"The fat man flies at midnight"
Currently Active Users Viewing This Thread: 1

(0 members and 1 guests)
Posting Rules

You may post new threads

You may post replies

You may not post attachments

You may not edit your posts

---

HTML code is Off

---