Tito Responds to Forrests TRT use.
---
HAHA ******* Ortiz. Whatever makes you feel better bud. You lost in your retirement fight. Forrest trolled you out of a post fight speech. You made facebook posts like "I never knew you could win fights by throwing missing strikes". You are the worst loser in the sport of MMA and have the most excuses by far.
If you stack steroids correctly they blow trt out of the water.
---
I was never really a fan of Tito, however he did contribute to the sport. However over the past few years he really had rubbed me the wrong way. I don't know if it's his dull personality or his desire to be recognize as a contributor to satisfy his ego. Either way I am glad he is gone, however now that he is retired I think he we will be hearing more of him.

TRT or not these guys had two close fights that were very competitive. With or without TRT Tito Ortiz and Forrest are on the same level playing field. Neither one is the superior fighter versus each other.
Tito's a ******* loser.

The only reason he is famous is because people love to see him get his ass beat.

He talks like he just finished listening to self-help books.

Chael Sonnen knows how to work it and loss properly. Tito = a waste of ******* time.

**** that guy. Ugh.
Jeez, Tito just can't accept a loss well, can he?
Too bad he seems so bitter. Eh...could be worse...he could have been shut out of the HOF like Frank.
---
Marcus Aurelius: Tell me again, Maximus, why are we here?
Maximus: For the glory of the
Empire, sire.
Baked, not fried... the healthy choice.
Man somebody should shut Tito up by attacking his personal life. I know the idea of his wife having more meat in her than an Italian deli must drive him crazy.
why am I not shocked...talk about not aging gracefully.
---
Think. It Ain't Illegal Yet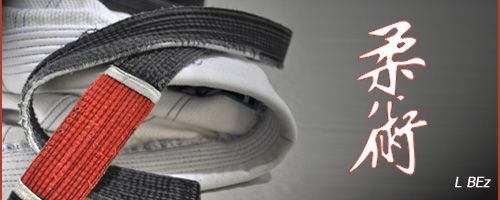 "Discipline Hurts Less Than Regret"
Tito bitching!? Shock horror...Get over it Mr potato head. I for one, no matter what he did for the sport, will not miss him at all. Good riddens.

Sent from my GT-I9300 using VerticalSports.Com App
---

"There are three things all wise men fear: the sea in storm, a night with no moon, and the anger of a gentle man."
TRT ain't cheating, it's bug-using. Get your facts straight, Tito!
---
Rookie Hammer Squad 2015
Frankie Edgar - Dominick Cruz - Jorge Masvidal - Cat Zingano - Holly Holm
I'm sort of with Tito, though he has found a moronic way of putting it. If your body can no longer produce enough testosterone, then its time to hang up the gloves.

I'm not saying don't use TRT because some guys feel dreadful without it, but i don't think you should be allowed to compete in a sporting event whilst using TRT.
---
FORMER UFC CPL CHAMPION
CPL RECORD
:
5-3
Events Attended: UFC 120, CWFC 45, CWFC 52
Currently Active Users Viewing This Thread: 1

(0 members and 1 guests)
Posting Rules

You may post new threads

You may post replies

You may not post attachments

You may not edit your posts

---

HTML code is Off

---