Anderson at this point in his career is 15 - 0 in the UFC. If he lost his next fight, nothing could change that. He's beating multiple world champion's, dominated the Welterweight, middleweight, and 2 fights at LHW. His legacy is cemented.
Quote:
It always does. Look at Fedor.
Fedors legacy was tarnished by him not fighting in the UFC, not his losses.
Quote:
Fedors legacy was definitely hurt by his losses. The same would go for Anderson, you're as good as your last these days to most fans.
Not really.
No one credible thinks that Fedor isn't the best HW ever.
The only thing that was tarnished by Fedor's losses was his aura and his talent relative to a an all time, mythical scale.
Mainly because Fedor's downfall seemed way too coincidental with consistently facing the best fighters he had fought in nearly a half decade.
Fedor's all time p4p ranking was tarnished more by his extremely protected record and the fact that he avoided the young guns that were coming up after his division started to rise from the shitpile.
Even the fact that he fought a guy like Brett Rogers instead of Alistair Overeem when he was contractually signed for Strikeforce is a huge watermark on his resume. Even the Werdum fight was incredibly criticized at that point and he lost that fight...., and this was the starting point when people besides me and a few others in the know about Fedor's shambolic record padding started to turn on Fedor and realize that something was amiss. People started using his management company as an excuse, other people just turned on him completely.
The fact that the so called best HW in the world had over 5 fights in an organization and never fought the division champion when most people wanted to see the fight for a majority of those 5 years is incredulous.
---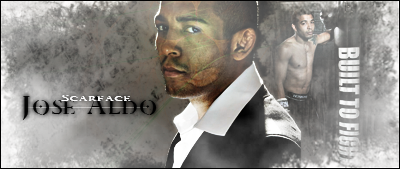 Quote:
Originally Posted by
Old school fan
View Post
I don't know man, I don't think Anderson fought anyone on Big Nog or Crocop's level.
Anderson has fought several people on Crocop's level. Mainly because PRIDE never die and those ridiculous and delusional fans don't realize that Cro Cop was just another decent HW who from an all-time standpoint is fairly marginal...especially if we are talking P4P.
This is a guy who got knocked out by Kevin Randleman and Gabriel Gonzaga in his prime...a guy who lost to Mark Hunt in his prime...in an MMA match....a guy who was beaten pillar to post by Cheick Kongo....all of these guys absolutely marginal HWs by any stretch of the imagination. Sure his wins over guys smaller than him like Wanderlei were nice, and winning the GP was nice and beating a great HW like Barnett is super awesome..but he's also incredibly inconsistent and was never really that skilled for MMA.
As far as Big Nog, Dan Henderson. Easily. Dan Henderson is arguably a greater fighter P4P than Big Nog. Hell, he SPLIT fights with Big Nog despite being 40lbs lighter. He also...well...KO'd Fedor himself.
---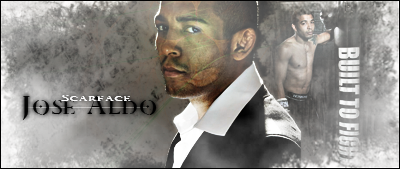 Quote:
My Facts:

What he has to lose?

His belt?

His undefeated UFC record?

His Aura?

In my opinion he has many things to lose. And it is pretty clear.
IMO Jon Jones has way more to lose than Silva, can you picture if he lost to Silva and then dominated the UFC for the next 10 years. Would you really call him the Goat?
Jones would lose:
His belt
Aura
Technically undefeated record
Legacy would be tarnish forever
Quote:
Originally Posted by
TheLyotoLegion
View Post
No, his legacy's pretty much cemented.

He has every record imaginable in the UFC and is easily the most dominant Champion for now, I think if Bones stays at 205 he'll shatter those records but that'll take a while.
totally agree with your reasoning. was just thinking that now mma is so big, the chances of someone as good as jones coming along is much higher than it was for silva
i think a fight with jones would do no harm to either fighter, no matter what happened
a tradegy that it will never happen
reminds me of how i felt about no fedor v randy/brock, unfulfilled!
---
Favourite Fighters
Anderson Silva
Mark Hunt
Bisping
Fedor
Machida
Pettis
Aldo
McGregor
'John' Wayne Parr
Nathan 'Carnage' Corbett
Bruce Lee
Im not a Silva fan, but his legacy is set in stone.

I dont see any MW currently that I think can actually beat Silva. I say Weidman could make it interesting, but not a sure fire win.

I see Anderson winning at least two more fights at MW and then retiring.
---
Fav Fighters:
BJ
GSP
Askren
JDS
Belcher
Shogun
Fedor
Hendo
Sonnen
Banned
Join Date: Jan 2012
Posts: 172
In short term, people would say "thats it form him now", but 3 years down the line it would be forgotten and he'd go down as the greatest.
If he retired unbeaten in the UFC, that would carry far more prestige.
Bantamweight

Join Date: Apr 2009
Posts: 555
Quote:
The man is what 38 now? He is getting up there and should be on the decline. This is why I don't care much for a fight with Jones. I think the window for Anderson to be moving around weight classes has passed. If Anderson beats Jones then it just adds another win on his record, but if he loses I think most people would say,"Well he is too old, and he isn't fighting in his natural weight etc..." I for one think his legacy as the top p4p fighter of all time is already cemented in my mind regardless if he starts losing.

Or do you guys think that he still needs to keep winning like Henderson and Couture do/did at their respective ages?
A loss for Anderson Silva wouldn't tarnish his legacy... but it definitely would make people start talking more about if he is "beyond his prime" and should retire.
I think Anderson Silva's situation would be different from Fedor. The reason why Fedor's stock fell so much was because after Pride he wasn't fighting top guys. So people started to dispute his "best heavyweight ever" status because of this... then when he starting losing... it just proved those people's thoughts. I think Fedor had a loss coming to him a lot sooner... he just happened to find that one punch against Arvloski and Brett Rogers.
Colossal-weight
Join Date: Jan 2010
Posts: 9,844
Quote:
IMO Jon Jones has way more to lose than Silva, can you picture if he lost to Silva and then dominated the UFC for the next 10 years. Would you really call him the Goat?

Jones would lose:

His belt
Aura
Technically undefeated record
Legacy would be tarnish forever
Not saying Jones doesn't have anything to lose. Never said that.
I just think a 38 year old Anderson who is not only 13 years older...but the smaller fighter....is at a more of a disadvantage.
And how would Jones "lose" the GOAT title? He has never held it yet.
ANderson is considered GOAT. So if Jones lost to Anderson he only lost to the best fighter ever. If ANderson loses he lost to a young beast....but not the best fighter of all time.
Also....Jones doesn't have an Aura yet. He is just damned skilled and physically dominates the 205 division. Other than his sub of Machida he hasn't done anything that has given me goosebumps like Anderson does basically each fight out.
If the 38 year old ma n who is about done in the sport was the 205er here. While Jones the young beast was coming up in weight....I'd be all for it. But why would Anderson go up in weight at this point in his career to face perhaps the most beastly fighter ever? Why would he just want to let Jones rip GOAT title away from him when Jones is the prime fighter who doesn't even have to go up or down?
---
Last edited by jonnyg4508; 07-17-2012 at

10:33 AM

.
Currently Active Users Viewing This Thread: 1

(0 members and 1 guests)
Posting Rules

You may post new threads

You may post replies

You may not post attachments

You may not edit your posts

---

HTML code is Off

---