Does anyone else miss GSP?
---
I miss GSP and watching him fight. I miss the pure domination he imposes on his opponants in all phases of MMA weither its wrestling, striking or BJJ.
This is a guy who went multiple 5 round fights without losing a round.
He is extremely technical.
He has been dominating the WW division, which has always been one of the strongest divisions in the UFC, for years.
I know there will be people who say "hes boring" and "he does not finish fights". To me those people dont appreciate his flawless technique.
I love condit, but hes really just keeping GSPs spot warm until GSP comes back and dominates him.
So tell me guys, do you miss GSP and his dominance.
1342554966723642.gif
---
Fav Fighters:
BJ
GSP
Askren
JDS
Belcher
Shogun
Fedor
Hendo
Sonnen
I miss his riddum the most.
---
mad props: Toxic
Banned
Join Date: Aug 2010
Location: Idaho
Posts: 2,848
I didn't for a while after his odd fight with Shields. I miss the GSP that fought with bad intentions, not necessarily to finish. He admitted a while ago that he lost passion for the sport for a while, but now he has found it again. I really wanted to see him beat the cannabis out of that bitch Nick Diaz, but Condit already took care of sending Diaz back down the ladder. Either way, I think a focused and hungry GSP is going to be tough for anyone to deal with. Condit should be very, very afraid.
Yes. For sure. The WW divison feels empty without him. Really hope his next fight back we see him as strong and dominant as he always is. He's been off for a long...long time though and a really rough injury.
Yeah, he's the most exciting guy in the game as far as I'm concerned, his technical brilliance is second to none.

But while I do get pumped up to watch him fight, Condit is my dude and I'm gonna be rooting for him to take GSP's head off.
---
2013 VIP FFL Champion
THE DRAGON RIDES AGAIN - 12/20/14
Machida - Alves - Cruz - JDS - Weidman - Condit - Pettis - Edgar - Cowboy - Dodson - Okami
Featherweight
Join Date: Apr 2012
Posts: 1,444
I definitely miss GSP. I don't think any of the mooks at the "top of the ladder" at 170 really hold a candle to this guy.
Colossal-weight
Join Date: Jan 2010
Posts: 9,844
Can't wait to see Penn and Diaz back in action!
I don't think GSP will be nearly as dominant as he was back then.

He's got a tougher palette of challengers that are a bit more well rounded than the Alves' and Koschecks' hes been beating these last few years.

I expect him to lose some rounds but still mostly win most of his fights.
---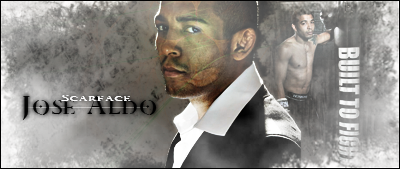 Currently Active Users Viewing This Thread: 1

(0 members and 1 guests)
Posting Rules

You may post new threads

You may post replies

You may not post attachments

You may not edit your posts

---

HTML code is Off

---