Jake Ellenberger vs. Josh Koscheck set for UFC 151 Co Main Event.
---
---
2013 VIP FFL Champion
THE DRAGON RIDES AGAIN - 12/20/14
Machida - Alves - Cruz - JDS - Weidman - Condit - Pettis - Edgar - Cowboy - Dodson - Okami
I'm not even a Koscheck fan, but I dislike Jake even more, so I want KOS to steamroll him.

BUt realistically, I believe their wrestling will kind of cancel each other out, and Jake will win with a tko stoppage on the feet. But I hope KOS pulls it off.
---
1. BJ "The Prodigy" Penn
2. Dan "Hollywood" Henderson
3. George "Rush" St Pierre
Amateur
Join Date: Aug 2011
Posts: 179
I JUST HATE KOS! Many hate Ellenberger but i don't know why..

Ellenberger via murder!
Quote:
I JUST HATE KOS! Many hate Ellenberger but i don't know why..
Said some ridiculous things about Nick Diaz, I forgot what... He's also pretty high on himself.
Regardless of personalities, this fight will be fireworks. Quite possibly the most evenly matched fighters in the welterweight division. I literally can't name any advantages any one fighter has over the other... Maybe age
I mostly hope this fight stays on the card, want to see 2 high rated challengers go at it. And also hoping a little to see Juggernaut knock him out before Koscheck has time to pull off any antics.
---
Jake will gas, Kos will win. (If co-main is 5 rnd)
---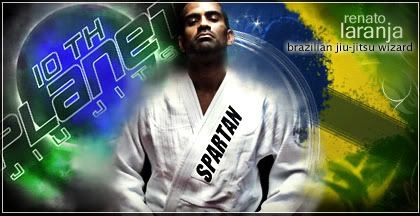 "You have a big word for a guy who don't have a gi right now." - Renato Laranja
Lightweight
Join Date: Dec 2008
Posts: 1,651
Lol R.I.P koscheck...i dont see this as a close fight, kos just isnt what he used to be and jake is a monster, theres no shame in losing to kampmann plus i think if jake learns how to fight smart not many can beat him

Kos has terrible striking, i expect these guys ti stand and bang like most fights between 2 wrestlers, now jake isnt a technical striker by any means, hes an effective striker with a lot if power...i dont see how kos could beat him...
Flyweight
Join Date: Oct 2007
Posts: 349
Love this fight and like others have said I really can't think of a huge advantage that 1 fighter has over the other. Would love to see Ellenberger take it which I think he can if he fights smart and picks his shots Koscheck just doesn't seem the same since the 2nd GSP fight.
Megaweight
Join Date: Mar 2007
Posts: 5,499
I like this fight, should be a good one!
Why would anyone pick Jake? Koscheck is still a beast, he just likes to use his horrible stand up when he should be wrestling.

I'm taking Kos. Jake's gonna gas.
Currently Active Users Viewing This Thread: 1

(0 members and 1 guests)
Posting Rules

You may post new threads

You may post replies

You may not post attachments

You may not edit your posts

---

HTML code is Off

---