Lombard And His MMA Mindset
---
Quote:
UFC fans may be wondering what all the fuss over Hector Lombard making his Octagon debut July 21st against Tim Boetsch is about. Part of the answer is certainly the fact that he hasn't lost in nearly six years and 25 fights. Another could be his background as an international-level Judo competitor.

Then again, maybe it has more to do with Lombard's vicious penchant for finishing fights (77% of his career wins have come via KO or submission). Maybe it's all that combined with the fact that at UFC 149 Lombard will be facing a top UFC middleweight contender in Boetsch.

UFC President Dana White has gone so far as to say that should Lombard win his debut with the organization in impressive fashion, he might be the next to challenge 185-pound kingpin Anderson Silva. Lombard certainly feels like a big deal these days. But his main coach at American Top Team (ATT) in Florida says that none of the aforementioned items are what make Lombard special in his mind.

Marcus "Conan" Silveira, a UFC veteran and one of the leaders of ATT, has coordinated Lombard's training for the last four years in South Florida, ever since the Cuban national walked in the gym's doors looking to become more well-rounded in MMA. "He came to us with high skills, of course," Silveira says.

"But what separates Hector is his mindset, his mentality. Not every judo player, not every jiu-jitsu player, even the champions in those sports, can be an MMA fighter. You need a special mentality for MMA."

Silveira isn't talking about some "killer instinct," some ability to mix in hard strikes along with grappling without regret during competition. The unique quality Lombard possesses, according to his coach, is an unparalleled humility and work ethic inside the gym.

"Everything I ask him to do, he does A-Z, 1-10. He's got talent and has the potential to grow a lot, but what makes Hector special is his willingness to work and to learn," Silveira says.

With so few intriguing challengers left for champion Anderson Silva in the middleweight division, Lombard has the resume and exciting style to make a compelling rival for "The Spider." And with White saying as much, this is a heady time for Lombard.

His coach tries to put aside talk of challenging Silva, however, until the task at hand – Boetsch – is taken care of. Silveira is confident that his fighter has what it takes to become champion; he just needs him to stay focused.

"Definitely if he gets a title shot he's ready," Silveira says. "But at the same time, as a coach, I try to convey to him that he has to block that out. We've got Tim Boetsch July 21st and there's nothing else to think of."

The fighter himself seems to understand this as well, and is in no rush to talk of winning the title. "Whoever stands in front of me, I just have to beat," Lombard says. "The title will come."

"Conan" is almost gushing at how prepared he feels his pupil is, however. "After UFC 149 we will see where we're at. There is no rush, no pressure. But Hector has never been so ready."

Coaches and fighters rarely reveal detailed strategy in advance of fights, and Silveira is no different. His philosophy to preparing Lombard is sound, though, and probably quite sincere.

"Boetsch is good at everything so we train to be as well. Hector prepares in everything in this science that is fighting. We have to combine everything together and we work hard to do that. Once you are prepared well in every situation, and in the transitions between those situations, it becomes easy to adjust in a fight," Silveira explains.

"It isn't so much about a specific strategy or game plan. It's about respecting every position and situation that can happen in a fight so that Hector is ready to perform at a high level everywhere."

Silveira describes Lombard as funny and spiritual off of the training mats. He also relates to the hunger that drives Lombard to succeed.

"He never forgets where he comes from. In a way, he and I relate to one another. We came from different countries. He came from Cuba and I came from Brazil but we both know hard it is to grow up poor and work to make something new out of our lives in a different country," Silveira says.

The coach says he remembers he and Lombard's first days of training together clear as day. He was struck right away by the fighter's potential and told him as much. "Back when he first started training with us I used to tell him, 'you're going to become the UFC middleweight champion. It's just a matter of time,'" he says.

It might just be a matter of two fights, if Lombard does well. Neither fighter nor coach are making predictions but Silveira does promise one thing.

"The day of the fight you're gonna get Hector Lombard – and that's him trying to kill Tim Boetsch within the confines of what's allowed in a professional fight," he says.

Forget the notion that Lombard will have "Octagon jitters" as he fights in the UFC for the first time. "A cage is a cage," Silveira opines.

"Once Hector is in the cage it won't matter where he is. He's facing one man and he will be ready."
I just cannot wait to see Hector finally fight in the UFC, I feel he is misunderstood/ignored by many fans but reality is, he's a humble beast. War Lombard!
---
Megaweight
Join Date: Mar 2007
Posts: 5,499
I don't think he is misunderstood, I think he is untested against UFC caliber fighters. The problem is that every org has it's superstar, but most of them don't shine when they finally make it to the UFC. Lombard's hype is almost too big. For him to live up to the hype he has to put Boetsch away and make it look stupid easy while doing it. If he lives up to it then great, we actually have a good fight for AS, but if not it will just be more 'I told you he was a can crusher' posts.
I can't wait for the barbarian to KTFO Lombard.
---
D. Cerrone | R. Souza | F. Werdum | R. MacDonald | M. McDonald | D. Maia | J. Mein | C. Condit
M. Coenen | S. Kaufman | A. Davis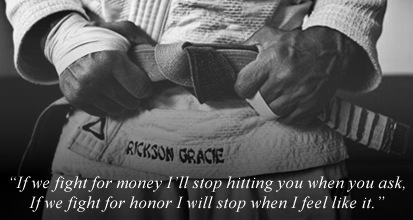 MMA Fanatic
Join Date: Jun 2012
Posts: 65
Quote:
I can't wait for the barbarian to KTFO Lombard.
lol this is not going to happen
Currently Active Users Viewing This Thread: 1

(0 members and 1 guests)
Posting Rules

You may post new threads

You may post replies

You may not post attachments

You may not edit your posts

---

HTML code is Off

---