It's disgusting, but the UFC is pretty clearly protecting Rory MacDonald
---
I was just chilling out listening to some radio and of course steroids gets mentioned. Jordan Breen who is a known steroids advocate points out how Rory used to be called the Waterboy and how he was kind of a gangly lightweight and then transformed into this big, monster welterweight with tons of lean muscle.
It just got me thinking about when this kid is going to get popped. Then I realized, the UFC and Dana probably got into BJ's ear and left him a message making him effectively cancel the VADA testing.
Let me get this straight, the guy who was adamant that GSP was on steroids, the guy who has been on an anti-steroid tirade for years, and who likely has nothing to hide himself, suddenly backpeddles after getting VADA to sponsor the fight?(presumably without the UFC's knowledge)
Literally Bob Arum level corruption.
They are protecting their little future GSP as if he were a little baby that is going to rule an empire someday. They love their Canadian cash cows and want an obvious heir apparent to GSP. I knew something ridiculous was going on when they literally mentioned this kid in the same sentence as P4P greats like Jose Aldo and Jon Jones. This same kid who's best win is Mike freaking Pyle.
Rory Macdonald is in his 5th fight in the UFC and has NEVER fought in Vegas or California. The crazy thing? He was OFFERED TWO more fights that he didn't take, and even THEY were not in Vegas or California.
This guy has never even been through the pathetic and inadequate testing of the big commissions. And if anyone knows anything about drugs in MMA, is the only places where people consistently get popped is Vegas, California and England.
Actually while writing this tirade, I looked into the history of it. Here's what I found.
Steroid busts by commission \
NSAC: 12
CSAC: 24
UFC's independent testing: 3 (all done in England, also Chris Leben also failed a rec drug test making it his second pop in Birmingham England)
Guess where Rory has fought?
Atlanta
Philadelphia
Canada
Canada
Virginia (known to be among the worst commissions in the country)
He was also offered a bout in Michigan and offered one in Canada.
His next fight is predictably in Canada.
I honestly feel there needs to be some sort of investigation here. The UFC knows what they are doing.
Rory has never fought in any place where in 10+ years of MMA, they've found anyone using steroids(gee what a coincidence
) and the ONE time where they are going to bring in not only an independent drug testing program, but a drug testing program that's actually BETTER than the laughable programs that CSAC and NSAC have been using and has actually found multiple cheats that were scamming the system in boxing....this ONE time, and all of a sudden the guy who is against steroids the most is suddenly backing off?
BULL****INGSHIT
---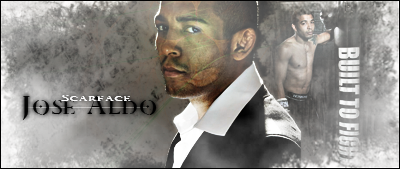 Got your tinfoil hat out for this one eh?

Btw, people don't talk about him being the next GSP because of Mike Pyle, they talk about him being the next GSP because he clearly hung in there with the guy whose got the interim title right now, watch a fight or two.
---
2013 VIP FFL Champion
THE DRAGON RIDES AGAIN - 12/20/14
Machida - Alves - Cruz - JDS - Weidman - Condit - Pettis - Edgar - Cowboy - Dodson - Okami

Join Date: May 2008
Posts: 11,322
I tried to take this thread seriously...then I read it....now I can't.

Bit of a long stretch just to suggest someone is on the juice.
---
Saw who the thread was posted by, didn't even bother to read it.

Everyone else should do the same. Anything about Rory that comes out of Roflcopter's head should be disregarded as blind rage.
Good Lord, Copter's finally gone off the deep end...

Did Rory take your sisters virginity or something? Seriously. He had to at least have kicked your dog...
Yes because no man was ever skinny at 19 and then filled out at 23....There is a massive difference there.
---
Think. It Ain't Illegal Yet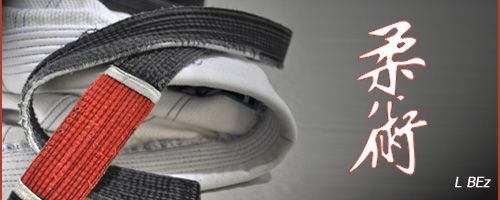 "Discipline Hurts Less Than Regret"
Whoops... someone's gone off their meds.
---
That is not dead which can eternal lie and withs strange aeons even death may die.
Oh and it wasn't the UFC that first said Rory was great. That was GSP....
---
Think. It Ain't Illegal Yet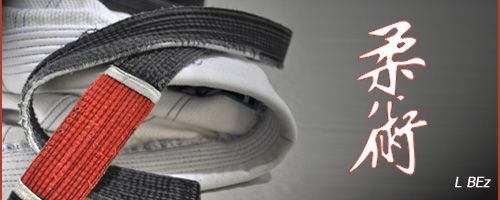 "Discipline Hurts Less Than Regret"

Join Date: May 2008
Posts: 11,322
Medic!!!
---
Amateur
Join Date: May 2010
Posts: 115
I realize it may be comparing apples and oranges but in pretty much every other major sports his growth would be completely normal. In NFL, NHL, NBA etc. a kid gets drafted at around 19 while he is still a scrawny teenager and a few years later he finally fills out.

I'm not saying he doesn't take steroids because nobody knows for sure but I don't think its fair to blame a 22 year old for getting bigger. Lets not turn MMA into baseball or cycling and start assuming everyone who succeeds is cheating.

Also, Aldo and JBJ last 4 fights have been outside of Vegas and California...steroids? LOL
Currently Active Users Viewing This Thread: 1

(0 members and 1 guests)
Posting Rules

You may post new threads

You may post replies

You may not post attachments

You may not edit your posts

---

HTML code is Off

---