View Poll Results

: Your prediction

Joe Lauzon
8
53.33%
Jamie Varner
7
46.67%
Draw
0
0%
Voters: 15. You may not vote on this poll
What a ******* fight! Wow. Shame in shape Varner would have won but really awesome fight.
---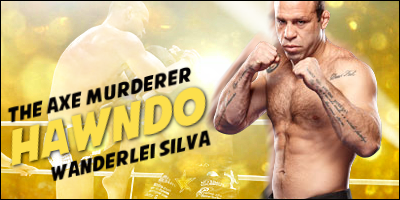 Thanks to Leakler for the sig
Quote:
That was last year. Last november.
Holy crap, has it been that long?
Oh well I never had a good sense of time anyway. I'm not sure what other fights qualify this year for Fight of the Year then.
What a great fight!!!

#1. Joe lauzon is definitely a top 3 grappler at LW with bendo and edgar. Seriously, his ground game is top notch in all aspects.

#2. Joe lauzon has great striking defense. Thought he was doing it kind of excessive when he could have been using his footwork, but what can i say, it worked.

#3. Joe Rogan likes to say guys are SO gassed when its obvious that they are tired... but acting like varner was just completely out of it was redundant. He was keeping up fine.

#4. Varner is still a great fighter. His shovel punches are phenomenal.

#5. Anyone hear goldberg say "BOOM! Big right hand!"... just funny cause he said "BOOM!"
---
Dominick Cruz | Jose Aldo | Donald Cerrone | Vitor Belfort | Fedor | Daniel Cormier
Flyweight
Join Date: Dec 2011
Location: Chile
Posts: 283
Quote:
Holy crap Jamie was winning that round and Joe pulled it out. Freaking great fight.
Me mucho gusto.
Me gusto mucho.
Awesome fight. FOTYC for me.
---
Cerroney's Non-Paid FFL Warriors:
'The Natural Born Killer' Carlos Condit • Alexander 'The Mauler' Gustaffson • Daniel Cormier • William 'Patolino' Macario • Tony 'El Cucuy' Ferguson.
Amateur
Join Date: Jun 2012
Posts: 119
Finally, a much needed exciting fight on FOX to shut the naysayers up.
Banned
Join Date: Aug 2010
Location: Idaho
Posts: 2,848
Great fight. I don't like to discredit a fighter's win, but I think Varner would have won if he had a full camp. His conditioning just wasn't up to par and Lauzon brilliantly took advantage.

Great fight, one of the better ones I've seen in a while. I was rooting for Varner as I like comeback stories (Chris Leben, Tim Boetsch, Varner) and I like his change in attitude but he was beaten by the better man tonight.
MMA Fanatic
Join Date: Jun 2010
Posts: 68
This is the kind of fight that made me a UFC fan. Freaking awesome!
MMA Fanatic
Join Date: Aug 2012
Posts: 1
awesome fight. Dont care for varner glad lauson won. I want Bader on next one
Haven't posted in a long time. I've always been a fan of both these guys. I remember the first time I saw Varner fight back in WEC, I remember thinking why does this guy have two stars tatooed on shis shoulders? After the fight, I was like OH, that's why. He is surprisingly good.

I've always liked Joe Lauzon since I saw him on Ultimate Fighter. He always seems like the underdog no matter who he is facing, but the dude is resourceful. He's talented, and I always enjoy watching his fights.

This may well be the best fight I've ever seen. I screamed so loud at Joe's unbelievable sub that my neighbors heard me.

What an incredible, incredible amazing fight! My hat is off to both of these gentlemen.

This is what MMA is made of.
Quote:
Gotta go with Joe via a choke.
A bit vague but nailed it none the less
Great fight from both guys. Never seen a guy forget his mouth peice before, he looked dead tired.
What a Beauty sub from Lauzon, he looked Great tonight.
Currently Active Users Viewing This Thread: 1

(0 members and 1 guests)
Posting Rules

You may post new threads

You may post replies

You may not post attachments

You may not edit your posts

---

HTML code is Off

---