Do people really think Jones is going to use his Reach to beat Hendo? Surely he will get hold of him use his size and strength put Hendo on his back and take the H Bomb out of the equation? If Anderson Silva got Hendo down and Subbed him then Jones sure as Shit can do it too.
---
GO HENDO!!!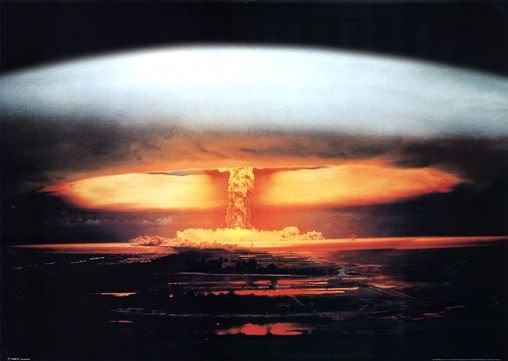 ---
McCall, Faber, Aldo, Nate, Nick, Lyoto, TBD, Hunt
Forever hanging in Anderson Silva nuts
Quote:
I'm okay with it. Just as I would have been if it was Rua.
If not one of them, then who?
Alexander Gustaffson. 5 Straight wins, last win over a top 10, 6-1 UFC record, and most importantly HASN'T BEEN TOOLED BY BONES ALREADY.
Bantamweight
Join Date: Apr 2012
Posts: 614
Of Jones opponents thos with slow footwork have never posed any problem. I see henderson being a rerun of Jones vs Rampage Jackson.

Machida and Gustafsson has the better chance of all the current light heavyweight fighters. Both have better footwork and striking than Jones.

This means all is about keeping the fight standing and not being paralysed by Jones flashy attacks like spinning elbows, jumping knees etc. But keeping the fight standing at all cost is not too smart. It would allow Jones to exploit his range.

I still see Jones as a rangy wrestler more than anything.

For Machida I think it is better to just press forward with a lot of striking and accept being eventually put on the ground. Fighting the whole fight being over cautious to being taken down gives Jones too much advantage using his range. Jones ground and pound is brutal but there has to be some technique to avoid taking disatrous damage.

Although, vs Gustafsson it is different. Here Gus CAN acually stay further away because he is taller than Jones. Being taller means he can punch straight while Jones has to strike upwards. That means their range difference gets smaller in practice. Furthermore, Gus probably have equal range with kicks than Jones has.

Gus seems abit too humble at the moment. He has to beat some top-5 guy to boost his ego a bit and then we can see a real brutal mauler being put against Jones in 2013.
---
Last edited by Gustafsson Fan; 08-05-2012 at

02:05 PM

.
Currently Active Users Viewing This Thread: 1

(0 members and 1 guests)
Posting Rules

You may post new threads

You may post replies

You may not post attachments

You may not edit your posts

---

HTML code is Off

---