MMA Fanatic
Join Date: Feb 2011
Posts: 90
Agreed!

I also could not tolerate how many times he said Jamie Varner looked "tired", had "his mouth open" and looked dead on his feet.

I know Varner took the fight on short notice, and his conditioning wasn't 100%, but I've seen Varner fight many times before, and he didn't look that much different.

Rogan has diarrhea of the mouth, and says some really stupid sh*t, and is getting worse and worse with every broadcast.
I just remembered I was really annoyed when he asked Shogun why he didn't think it was his best performace..twice. It was probably a translation issue saying he didn't do THE best, as in as good as Machida, or something like that.
Featherweight
Join Date: Apr 2012
Posts: 1,444
Quote:
I dont understand how you guys dont get it. Rogan is a fight fan like the rest of us. He EXPECTED Shogun to roll Vera, like the rest of us. When he didn't, Rogan was surprised. He emphasized the shots Vera landed because they were unexpected, opposed to when Shogun landed - that was expected to happen and was thus less surprising.


Like in Shogun vs. Machida I, Machida was expected to blitz Shogun. So when Shogun landed, Rogan was surprised and emphasized it more. Then, again, everyone said he was bias towards Shogun (now he's bias against him? No).

In Shogun vs. Machida II the commentary was more technical because neither fighters were underdogs.
QFT.
Honestly, I noticed it during the fight, came to the exact same conclusion, and promptly put the whole thing out of my mind.
It was a much closer fight than anyone really expected, and the commentary reflected that.
no, he is not.

I've come to terms that Rogan is not a very professional commentator. So I don't treat him as such.... I treat him like a big MMA fan doing commentary, with all the bias and energy he throws in it.

Goldberg is just plain annoying and dumb with his stupid, obvious comments.
---

Fedor, Mir, Lytle, Serra, Hendo, Chuck, Minowaman, Maynard, Forrest, Hunt
Pickett, Cerrone, Matt Brown, Bisping, Weidman, Barnett, Lawler


Flyweight
Join Date: Jun 2007
Posts: 271
I'm sure Joe reads the MMA forums and read all the post about Vera not been at the level of Shogun, etc. I believe he was hyping Vera to make it look like it was a good match to begin with. Kinda protecting the UFC.
I think Joe announces better when he gets stoned. I don't think he was stoned tonight: thus he was more amped up than usual.
Quote:
I think Joe announces better when he gets stoned. I don't think he was stoned tonight: thus he was more amped up than usual.
Joe has said on many occasions that he never gets high before a UFC. He said it on his podcast once when someone, I believe it was Sonnen, said Joe wasn't what he expected. I'm sure you'll say he was lying, but I feel like he was telling the truth there, Joe doesn't strike me as that kind of guy, and he gets blitzed for the podcast which is openly admits to, so I doubt he would have the forethought to protect the Ufc
Sent from my Desire HD using VerticalSports.Com App
---
Think. It Ain't Illegal Yet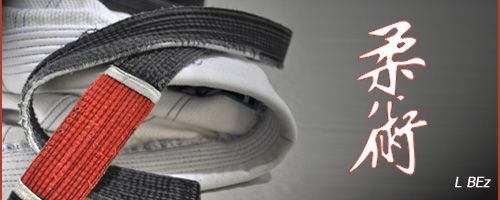 "Discipline Hurts Less Than Regret"
I like Rogan and his commentary. It's nice to hear his passion for the sport come through.... Is he biased? Sure he is. I don't care, if what he's saying doesn't make sense or I disagree with it... Well I just ignore him. But otherwise I like learning different things about wrestling/jiu jitsu from his commentary. Rogan knows his shit!
Currently Active Users Viewing This Thread: 1

(0 members and 1 guests)
Posting Rules

You may post new threads

You may post replies

You may not post attachments

You may not edit your posts

---

HTML code is Off

---